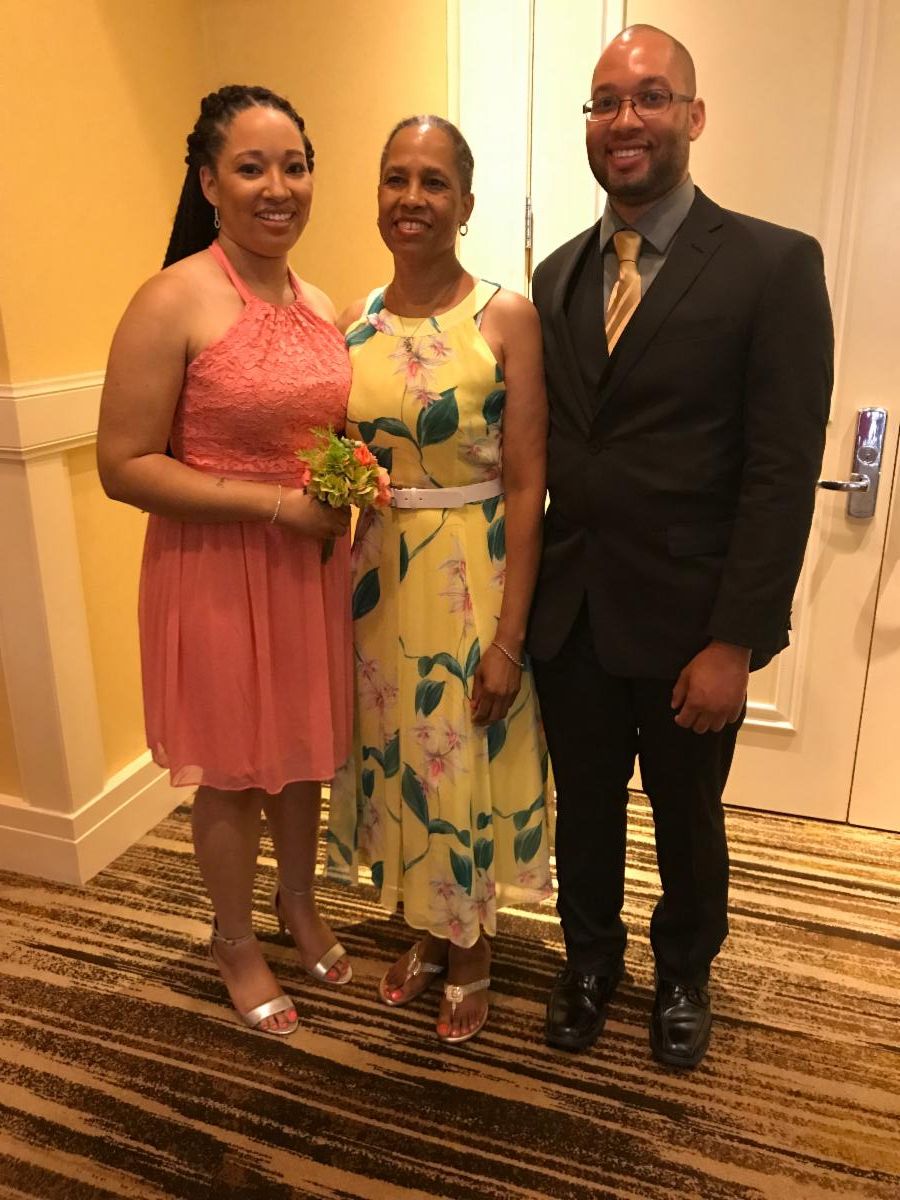 NATCA Saddened by the Passing of Beloved Longtime NATCA Employee Cheryl Cannon
It is with deep sorrow that we share the news of the passing of Cheryl Cannon on Sunday, Nov. 15, from a brief and sudden illness. She was a beloved and integral member of our National Office staff. Cheryl was the Union's longest-serving employee, having worked for the last 29 of NATCA's 33 years. She was a steady and friendly presence for all of us at the National Office.
Our hearts are broken, and we extend our deepest sympathies to Cheryl's children, Justin and Michelle (pictured with her). Many NATCA members and staff have asked about donating funds to them so a GoFundMe campaign was set up for them. Please click here to donate.
Cheryl was the receptionist at the front desk at the National Office for many years. Most recently, she worked as Senior Membership Services Coordinator. She was often the first person that so many of our members saw – or talked to on the phone – when they interacted with the National Office or visited in person to do the work of the Union. Cheryl relished that role and said she absolutely loved working at the front desk. She recently said, "The most rewarding part of being a member of NATCA's staff is the day-to-day interactions with NATCA members and helping them with their needs."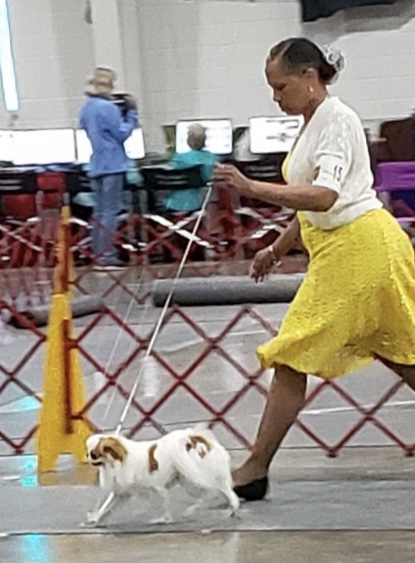 Cheryl was a native Washingtonian and lived in the city or surrounding area all of her life. She started working for NATCA in 1991. About her hiring she stated, "I was working in a veterinary hospital and was pregnant for the first time. My daughter was born two months premature. I was not sure if I was going to go back to work full time at that point. I decided to do temp work at that time. The agency placed me at NATCA and after a month, I was offered a full-time position. The hours and benefits were what I needed, and my daughter was doing great, so I took the position."
In addition to her children, Cheryl had a deep love for dogs and took pride in her passion for training and showing dogs at competitions since the mid-1970s. She showed dogs in the U.S., Canada, Puerto Rico, and Europe and won all the way to Best in Show, competing in all of the major dog events in this country, including the prestigious Westminster Kennel Club Dog Show. She and her dogs also competed in performance events like obedience. Cheryl was also a breeder of Briards, German Shepherds, and Rhodesian Ridgebacks.
She will be missed by her many NATCA friends and colleagues. Please keep Cheryl, her children, her extended family, her friends, and all who loved her in your thoughts and prayers.