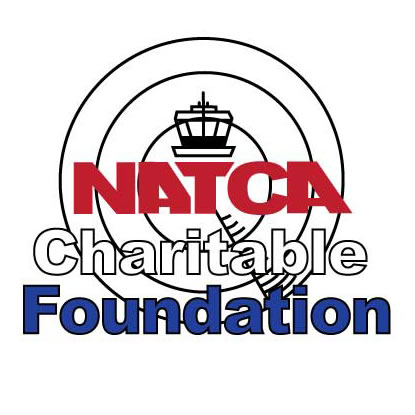 2020 Produces Several Successful NCF Campaigns
This year has been challenging for the NATCA Charitable Foundation (NCF). The pandemic delayed plans for NATCA in Washington, the Biennial Convention, and Communicating For Safety until 2021, so opportunities to raise money were limited. But thanks to NCF leaders' creativity and hard work – and our generous members once again stepping up to answer calls for need – the recent 25 for 25 pushup campaign became the most successful fundraising effort in NCF's 26-year history.
The three-month campaign raised $88,257 to support NCF and the American Foundation for Suicide Prevention (AFSP), one of the four charities benefitting from our 18th Biennial Convention in Houston which is now scheduled for May 25-27, 2021. That is nearly double the previous record amount raised, $47,878, at the 16th Biennial Convention in San Diego in 2016.
"During a Convention year, NCF typically raises approximately $100,000 over the three NATCA events," said NCF President Corrie Conrad (Portland, Ore., ATCT, PDX). "NATCA members, family, friends, and corporate partners came together to raise a record amount of money for the NCF and AFSP in a virtual pushup challenge. It was inspiring to see so many of us come together for two great charities while raising awareness for suicide prevention."

Additionally, NATCA locals have donated just over $35,000 this year.

NCF has also been boosted by several other campaigns in recent months:
NATCA is offering a new T-shirt to honor members of our Union who are military veterans and support both the NATCA Charitable Foundation (NCF) and the Lone Survivor Foundation (LSF). More than 500 of these shirts already have been purchased, raising more than $2,500 for these charities. The sale of the shirts continues in the NATCA store: Unisex shirts | Women's shirts.
The Black Lives Matter T-shirt sale raised $7,818 for NCF and Black Girls Code, a not-for-profit organization that focuses on providing technology education for Black girls, helping them to become the leaders and programmers of tomorrow.
The sale of Pride masks raised $1,300 for NCF and The Trevor Project, a national nonprofit that provides crisis intervention and suicide prevention services to LGBTQ+ young people. Also, NCF contributed an additional $2,000 donation to The Trevor Project in 2020. The sale of these masks continues in the NATCA store.
The 19th Amendment T-shirt sale raised $956 for NCF and the League of Women Voters.