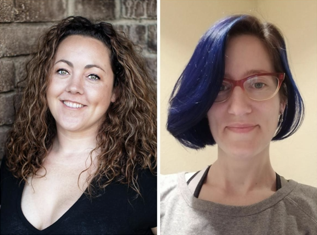 16th Annual Archie League Medal of Safety Awards Winners' Spotlight: Western Pacific Region
Michelle Bruner and Jamie Macomber, San Diego ATCT (SAN)
Duffy Fainer holds three skydiving world records and has encountered eight parachute malfunctions and one emergency ocean landing in 46 years of jumps. His first in-flight emergency in 15 years of flying airplanes, late in the afternoon of Wednesday, April 22, 2020, gave him a different kind of feeling. But he credits the calm, professional, expert handling provided by San Diego ATCT (SAN) NATCA members Michelle "Shelly" Bruner (pictured top left) and Jamie Macomber (pictured top right) with helping him to a safe, albeit nerve-rattling, landing.

Fainer's home airport is Montgomery-Gibbs Executive (MYF, formerly known as Montgomery Field). He departed on his usual route of flight in his Grumman American AA-5A Cheetah, N365PS, heading west of the Miramar Naval Air Station airspace toward the Pacific Ocean. After Fainer crossed over Crystal Pier, located on the ocean just north of Mission Bay, he realized the throttle was not working properly. It was stuck at the 2,000 rpm point, which was enough to enable him to sustain level flight but it wasn't going to let him climb. Fainer was at 800 feet at that point in a coasting climb that then took him to 1,200 feet but no further.
"I just felt dread because I knew most likely this was not going to resolve itself," Fainer said. "I knew that I wasn't in a good position to try and get back to Montgomery Field, which was six miles away. I was stuck at an altitude that I knew I would have had rising terrain on my way back and that didn't seem like a good idea flying over houses and suburbs and buildings."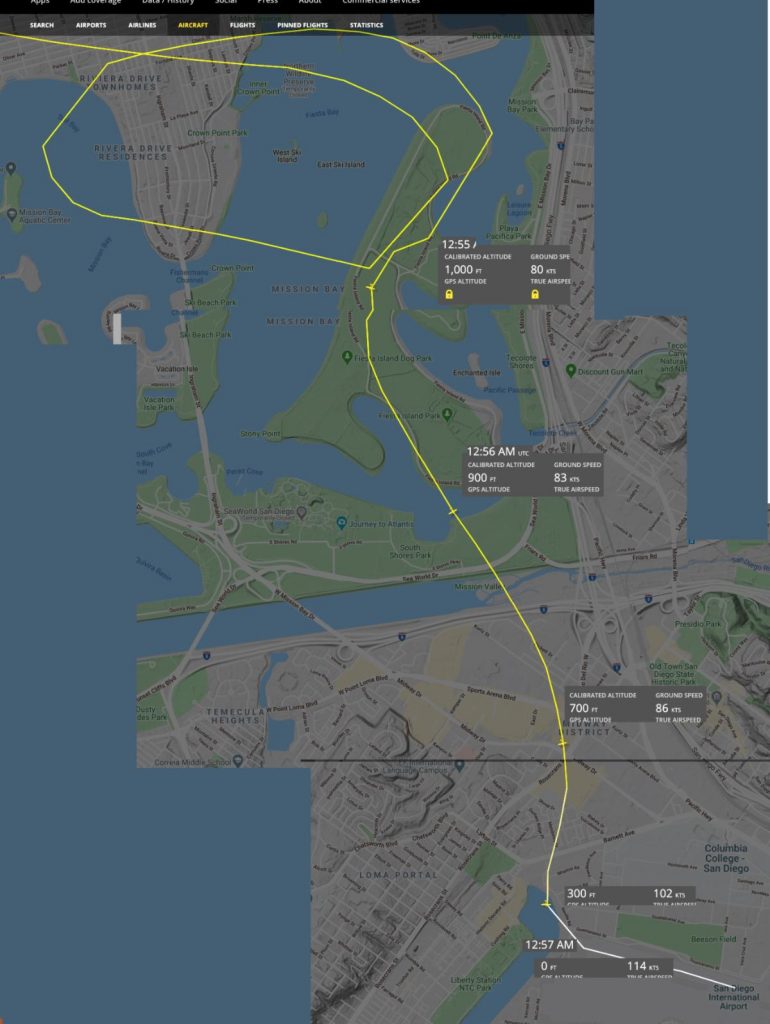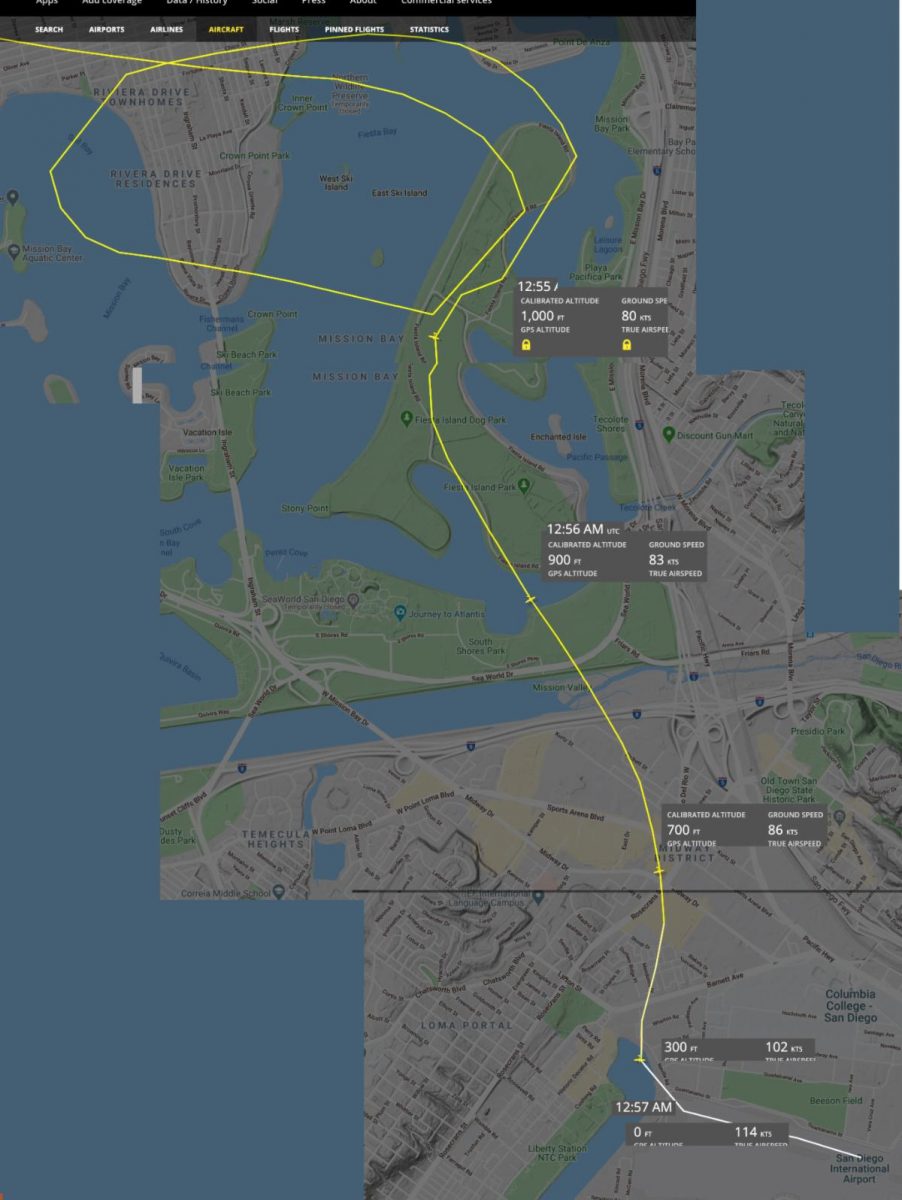 So Fainer called SAN and was immediately soothed by Bruner's familiar voice. "She said, 'whatever you need,'" Fainer said, "which gave me a lot of confidence and sense that somebody was there backing me up despite the fact I was in the cockpit all alone with my sad little airplane."

"I knew something was up on his first transmission," said Bruner, the daughter of a Navy mechanic who spent more than five years in the Army before starting her Federal Aviation Administration career 11 years ago. She's been at SAN for the last 10 years. She noted that Fainer, a professional announcer and host, has a very familiar voice and callsign.

"We're very familiar with him coming into the airspace but he always calls with all of his requests all at once," Bruner said. "So this time, when he just called me with his callsign, I'm like, 'OK, this is going to be different.' I think instantly the adrenaline started kicking in. I had to figure out what was going to happen, what's my plan – A, B, and C."

On that day, in that month, just weeks after the start of the COVID pandemic, traffic was light at SAN, which worked in Fainer's favor. But it still required the experience of the tower crew to safely handle this emergency.

Once Fainer said he needed to come in, Bruner and Macomber worked swiftly. Anticipating a possible conflict with normal IFR departure traffic off runway 27, Bruner proactively assigned a heading to SkyWest Flight 3378 to deconflict with Fainer. She also issued a go-around to United Flight 1869, which was on a mile final. Macomber handled the declaration of emergency with the airport and handled coordination with adjacent facilities and the fire crews.

"I think at that point, you're just listening to what's going on around you and picking up the loose ends; the little bits that need to be done," said Macomber, who has also been at SAN for 10 years after working at Oakland Center (ZOA) for the first two years of her career. "Shelly sent the United (flight) around, so I called and let everybody know this guy's going (around) and why he's doing it, and then it was about clearing as much room and taking as much of the kind of paperwork part of it off of her as much as possible."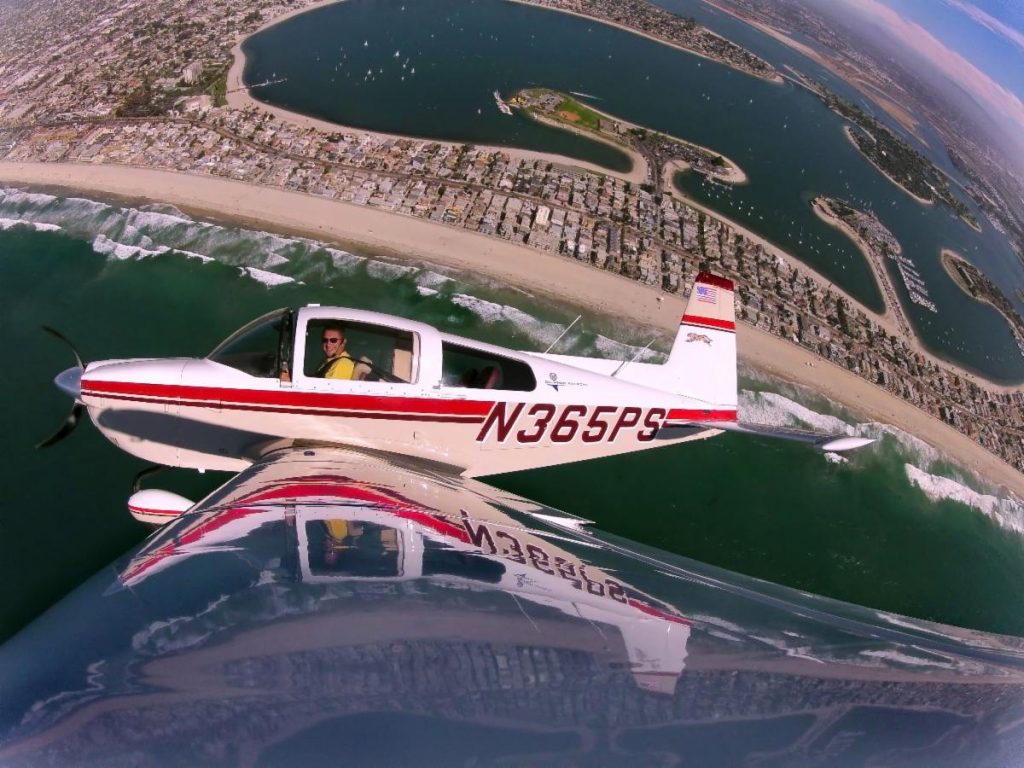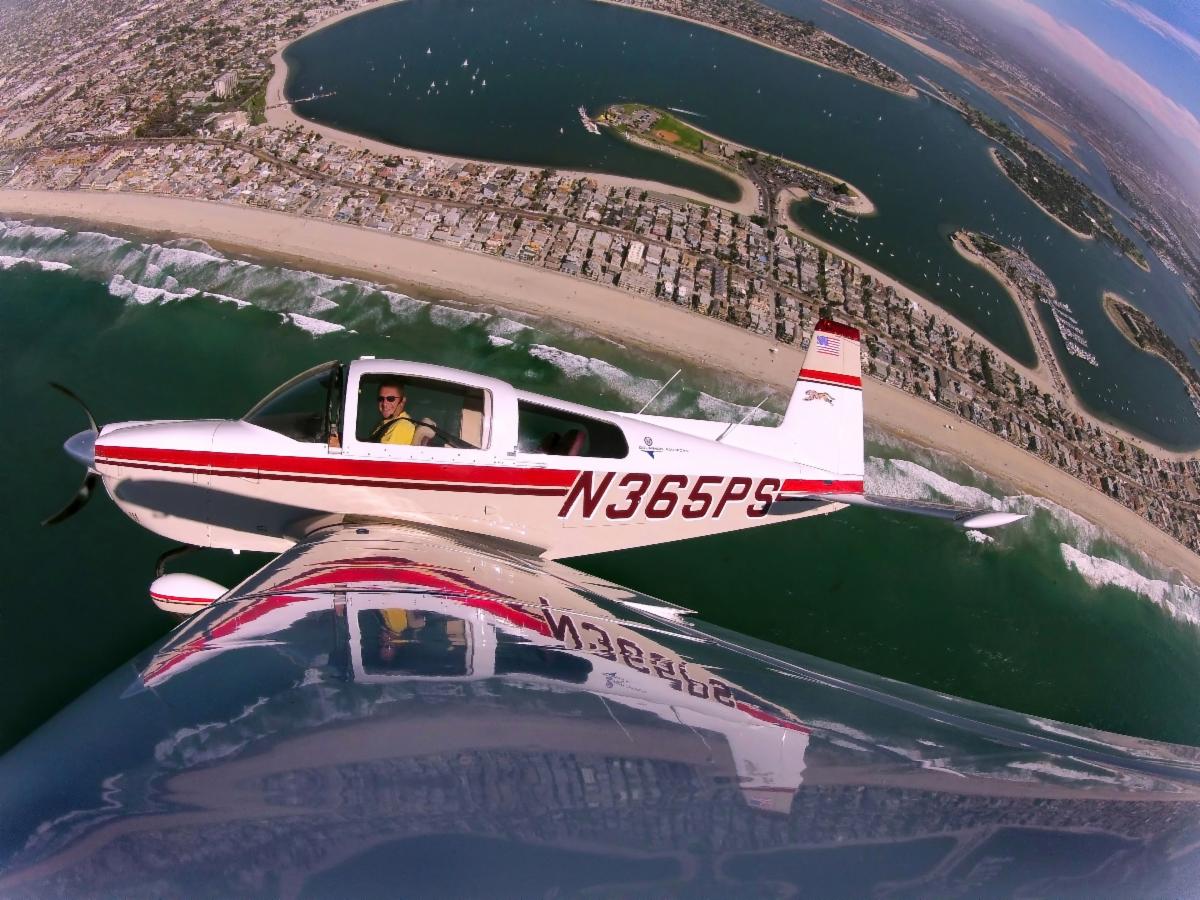 The rpm gauge started to drop aboard the Cheetah and Fainer didn't know how long the aircraft would sustain itself in flight. He had to make a decision before it was too late to glide anywhere. Beneath him was Fiesta Island, just three miles north of SAN. It has a two-mile stretch of sand that terminates into hard-packed dirt where it meets the water.

But Bruner had a better idea: She offered him an uncommon opposite-direction landing on runway 9, saving Fainer time and altitude.

"When she said runway 9 was available, and I was looking at 27 – which was another mile and a half to two miles away if I was going to approach it from that direction – it gave me an option I wasn't really considering," Fainer said, "but my hesitation was I didn't want to tie up their nice big airport. I didn't want to be 'that guy' that left a big smoking hole in the middle of their runway."

He needn't have worried. Macomber recalled a similar experience when a military Beechcraft T-34 lost an engine offshore and they had to bring them in to SAN for an emergency landing on runway 9.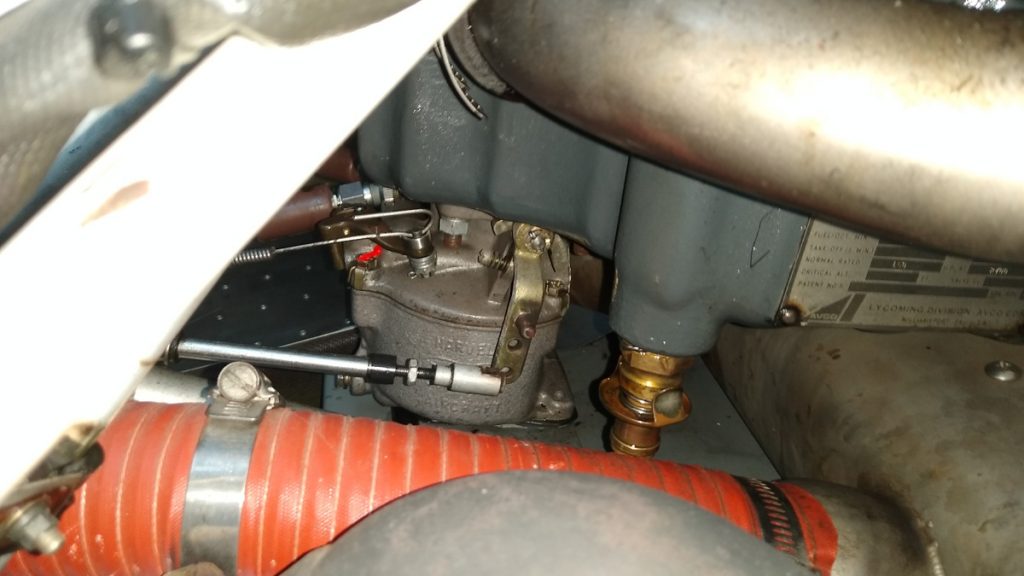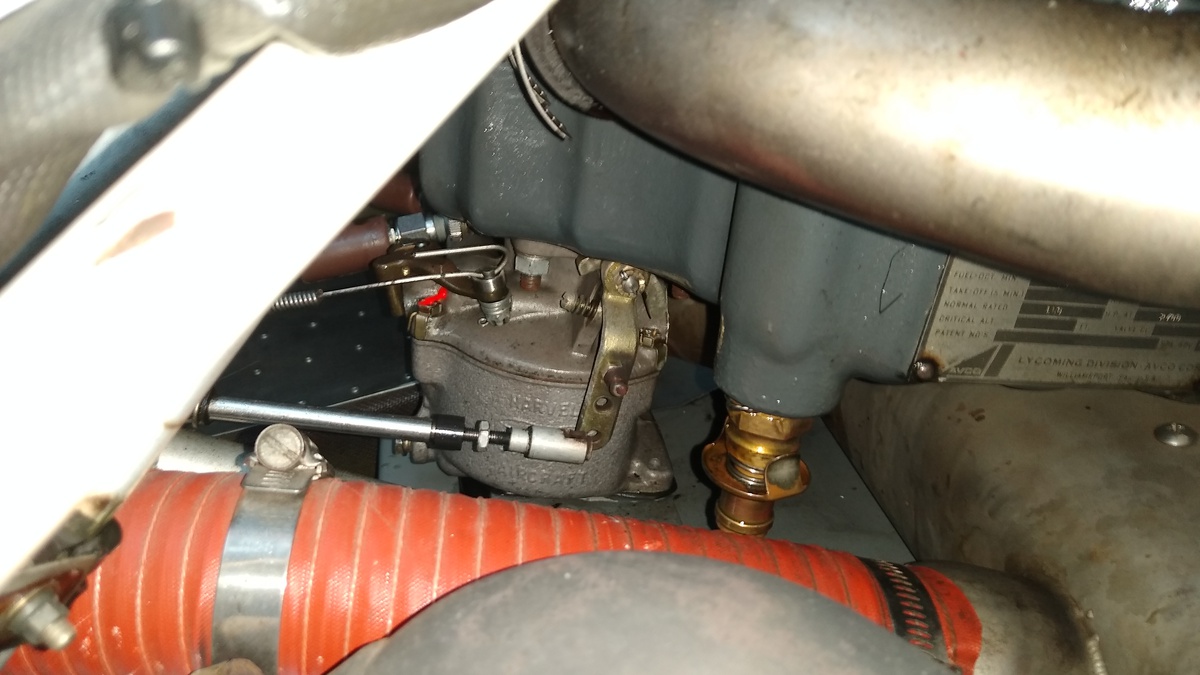 Fainer didn't know the extent of the problem at the time, a detached throttle bearing, which attaches the throttle cable to the carburetor arm like a trailer ball and hitch. All he knew with one mile to go was that he wasn't sure if he was going to make the airport and if he did, he wasn't sure how he was going to stop the aircraft.

At 140 miles per hour and downwind, Fainer killed the engine over the Engineered Material Arresting System (EMAS) before the numbers of runway 9, and put the plane into a steep sideslip bank, figuring that sooner or later it would run out of airspeed. He floated for a good mile down the runway. "I was wondering when it was all going to end," he said. Finally, it did. He put it down and exited at the 7,500-foot mark.

Fainer said that if he had attempted to return to MYF and tried that same maneuver he used to land at SAN, "I would have ended up in the In-N-Out Burger on the other side of the (Cabrillo) freeway." He repeated one of the important lessons from this incident for other pilots that he wishes to share: Don't worry about where your car is, or your hangar; worry about landing safely. "If you're gonna have a drama you want to go to the longest runway, and have as many services waiting for you as possible," he said.

"We've seen a lot of episodes lately where pilots overflew perfectly good airports with the intention of trying to get elsewhere and it didn't end well for them. That's one thing where aviators could do better. And the other thing is we're typically afraid of, or intimidated by, the big Class Bravo airports and don't want to infringe or impose or be a burden. I would certainly encourage aviators, especially after my incident, to ask for help and expect that controllers are going to make getting you down safely as their first priority."

Bruner said she has gone to the Archie League Awards banquet 6-7 times and watched the playbacks of winning events closely. "You always hope that when that situation comes along, that you will be that calm voice; that you will be that helping hand to that pilot," she said.

Added Macomber: "In those moments, your priority is just, 'everything I have to do to make sure this person is safe, let's do that.'"

Fainer, who grew up under the approach path to runway 24 left at Montreal-Pierre Elliott Trudeau International Airport, sparking a love of air traffic control, said he relishes his interactions now with ATC.

"Half of the fun of flying for me now is having a professional and cordial communication with the controllers and making my flight successful in that regard," Fainer said, "not just landing safely but knowing I had a good communication with all the controllers en route."