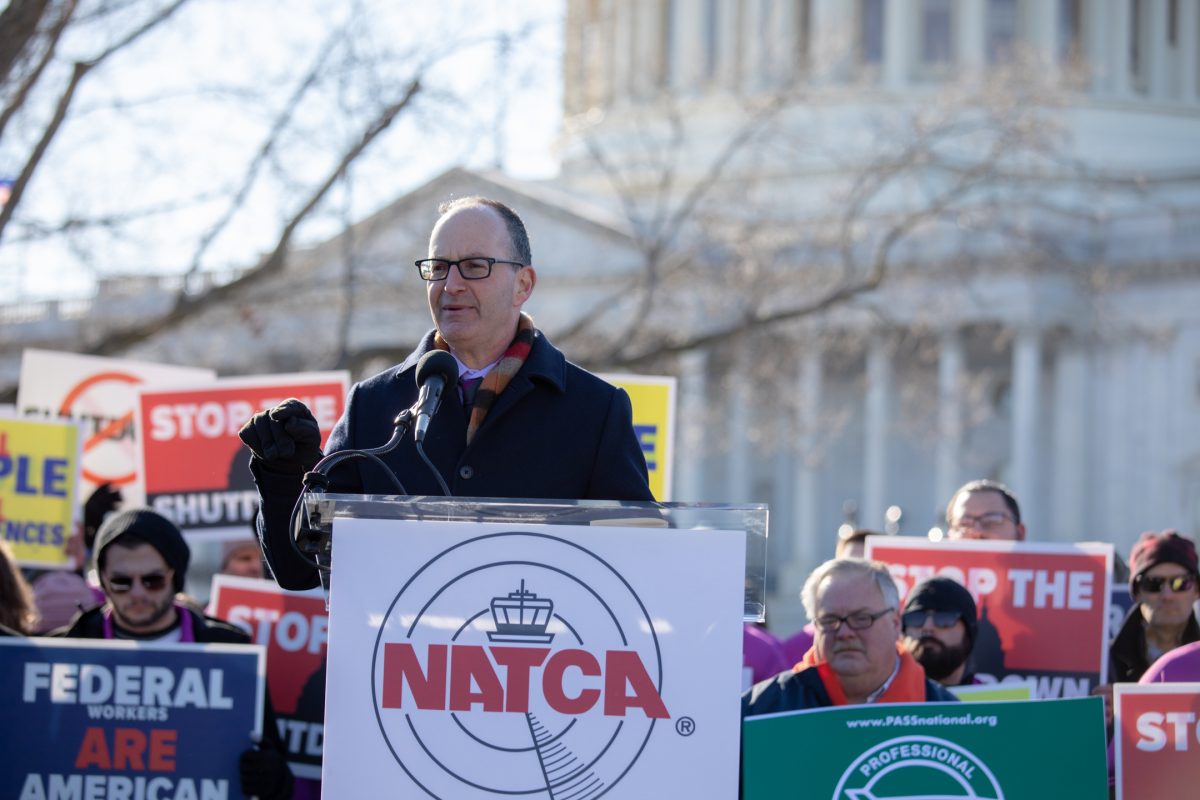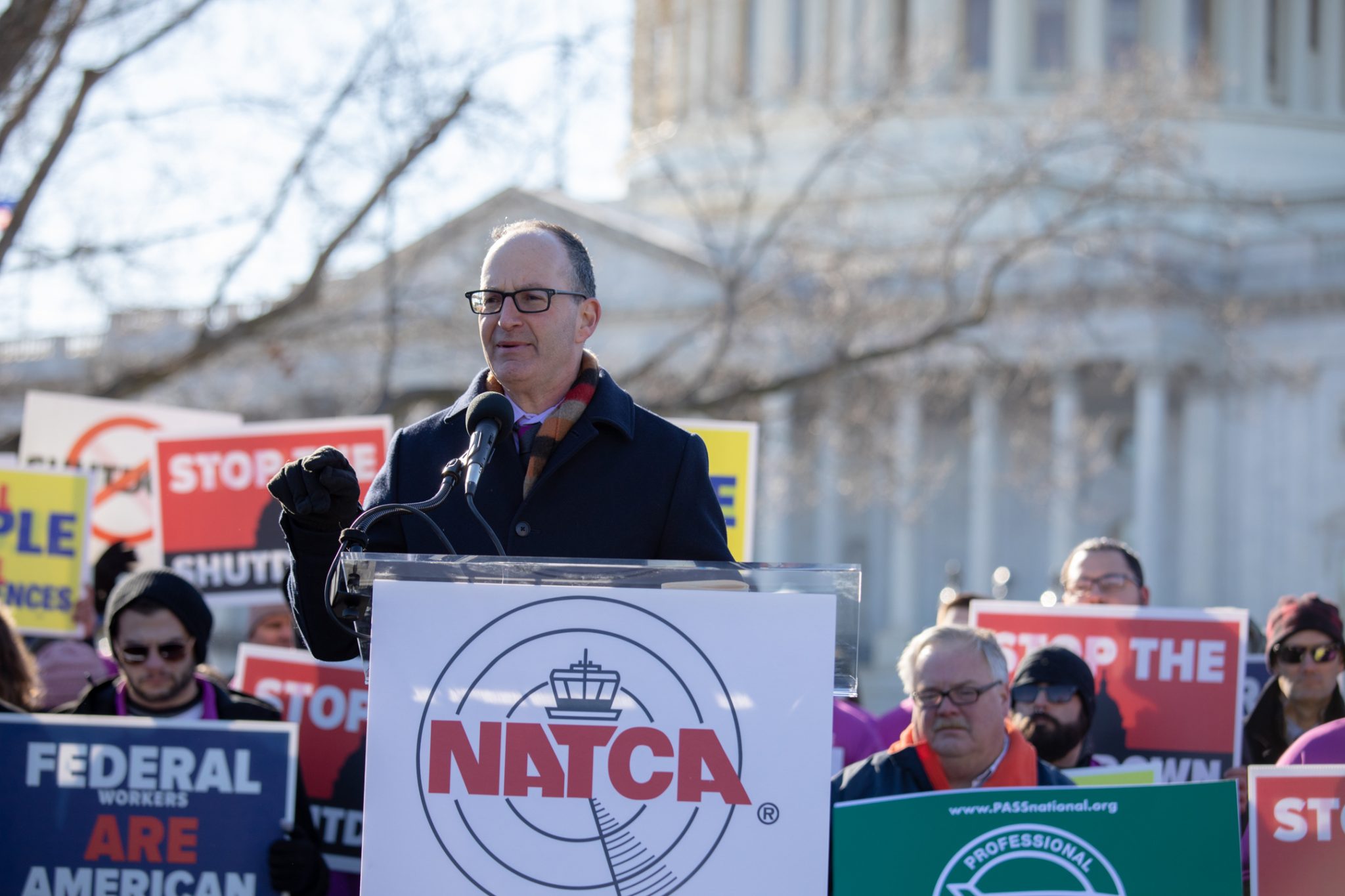 NATCA Mourns Tragic Passing of TTD President and Labor Champion Larry Willis
WASHINGTON – NATCA President Paul Rinaldi and Executive Vice President Trish Gilbert issued the following statement today on the tragic passing of Transportation Trades Department (TTD), AFL-CIO President Larry Willis:
"We have lost a dear friend and union brother, and the labor movement has lost a fierce champion and passionate advocate. We mourn with Larry's wife, Amy, and his daughter, Samantha and our hearts go out to his entire family, his many friends, and his union brothers and sisters. This is a sudden and devastating loss for everyone who was fortunate to have met and worked with Larry.
"Transportation workers in all 33 unions represented by TTD had an incredible leader in Larry, fighting for them every single day on all issues. He cared deeply about their careers and their families. He fought for their rights with everything he had. He spoke out to protect their safety on the job.
"Throughout this COVID-19 national emergency, Larry was a strong leading voice. He made clear before all audiences, including Congress, that the needs of working men and women must be put first. Earlier this month, Larry led a TTD Executive Committee meeting and affirmed that immediate economic relief and workplace health and safety protections for frontline workers remained a top Committee priority. 'Working people simply cannot wait any longer. We urge Congress and the administration to pass another worker-centric COVID-19 relief package immediately,' he said.
"TTD, under Larry's leadership, always stood right next to its represented workers. Larry cared deeply about NATCA and its members and always had our backs. We knew that, because Larry was always there. The moment that stands out most to us was Larry taking the podium at a rally on Capitol Hill during the government shutdown in January 2019 and speaking with such emotion. He let the world know that TTD was fighting alongside our dedicated aviation safety professionals. Shortly thereafter, Larry convened an emergency meeting of the TTD-represented aviation labor unions to highlight the compounding threats to safety that the shutdown was having on the National Airspace System.
"We will dearly miss Larry. He meant so much to so many. May his memory be a blessing."
MORE INFORMATION: Doug Church, Deputy Director of Public Affairs; 301-346-8245, dchurch@natcadc.org.
# # #
The National Air Traffic Controllers Association (NATCA) is a labor union and aviation safety organization in the United States that represents nearly 20,000 highly skilled air traffic controllers, engineers, and other aviation safety-related professionals. NATCA was certified in 1987 by the Federal Labor Relations Authority to be the exclusive bargaining representative for air traffic controllers employed by the Federal Aviation Administration. Today, NATCA is one of the strongest labor unions in the federal sector and represents a range of aviation safety professionals in 15 FAA bargaining units, 5 Department of Defense air traffic facilities, and 112 federal contract towers. These air traffic controllers and other aviation safety professionals make vital contributions to the U.S. economy and make modern life possible by coordinating the safe, orderly, and expeditious movement of nearly one billion aviation passengers and millions of tons of freight within the National Airspace System each year. NATCA is headquartered in Washington, D.C., and is affiliated with the AFL-CIO.