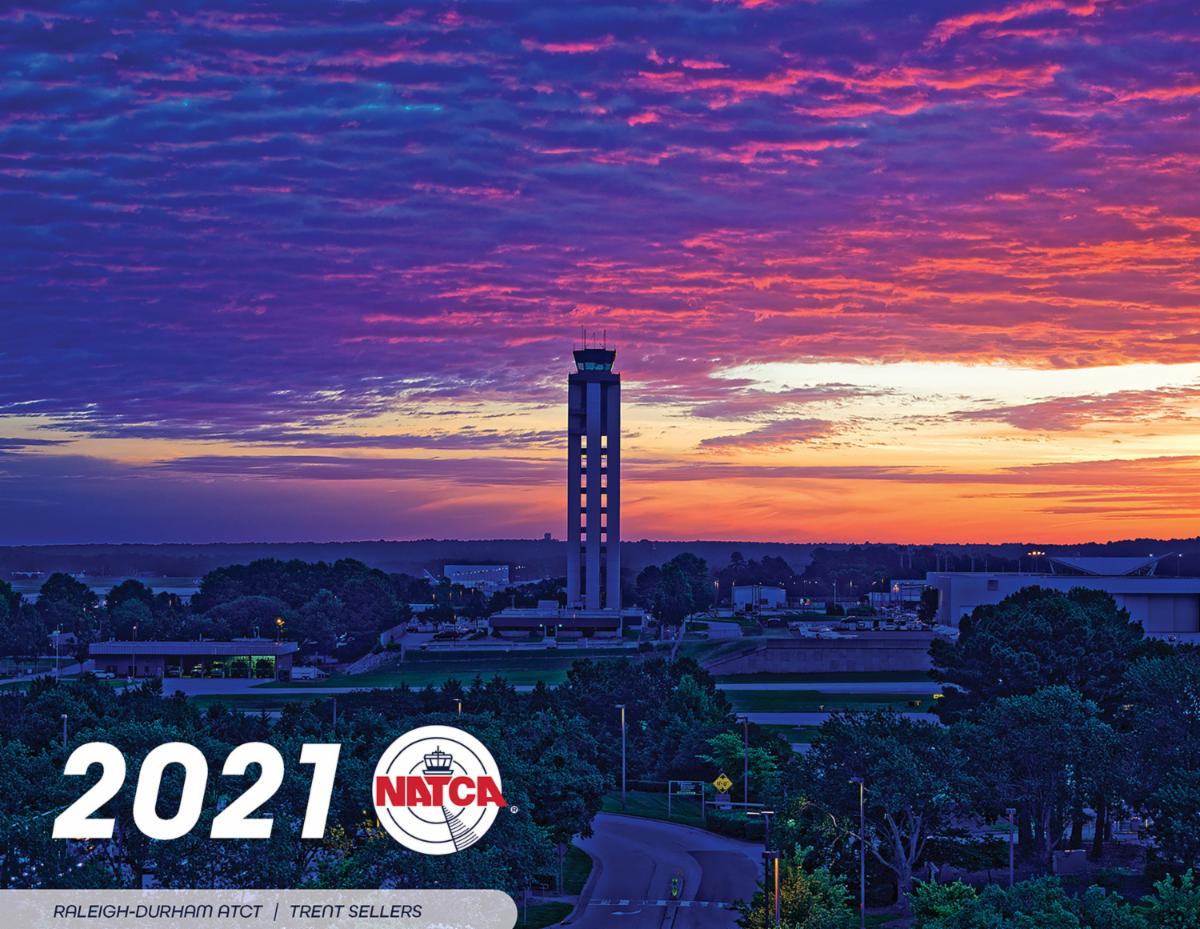 NATCA 2021 Calendars Coming to Your Facilities
NATCA's 2021 wall calendars are being shipped starting this week and will be available for members soon.

Our Union regularly gets incredible photographs of the facilities where our members work. We extend thanks to the following NATCA members for providing the photos used in the 2021 calendar: Trent Sellers (cover, Raleigh-Durham ATCT); Matthew Smiertka (January, Los Angeles ATCT); Dion Johnson (February, Saginaw Tri-City ATCT); TJ Tibbetts (March, Fargo ATCT); Ashley Aydt (April, Milwaukee ATCT); Jesse Belleau (May, Boston TRACON); Harry Gaydosz (June, Pittsburgh ATCT); Amanda Whipple (July, Fort Worth Alliance ATCT); Dave McAfner (August, Louisville Bowman ATCT); Amanda Bau (September, Boston ATCT); Caroline Pryor (October, Savannah ATCT); Reed Skyllingstad (November, Eugene ATCT); and Anthony Schifano (December, Charlotte ATCT).

For use on the NATCA website and in future calendars, submit your best photos to PublicAffairs@natcadc.org.