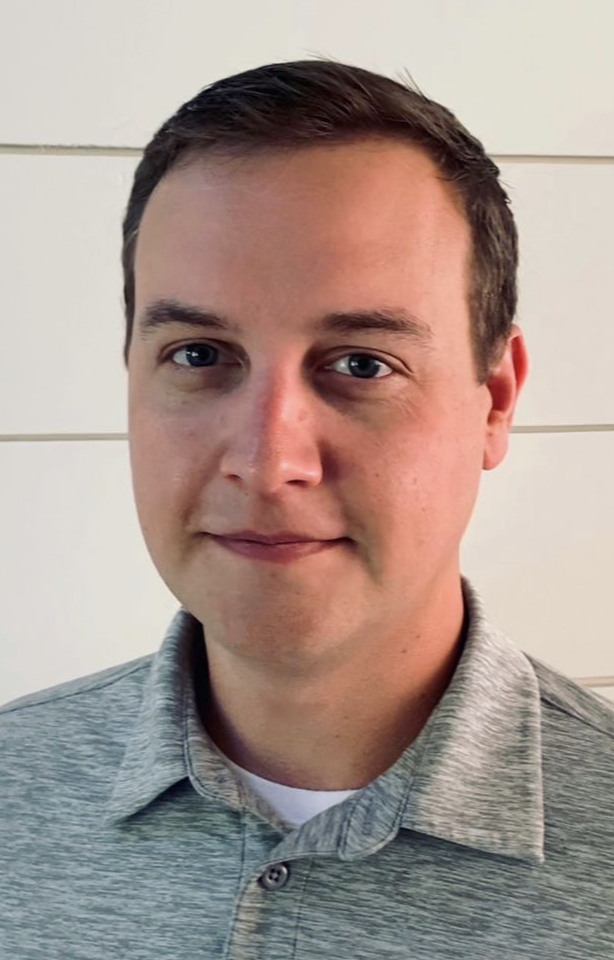 16th Annual Archie League Medal of Safety Awards Winners' Spotlight: New England Region – Dave Chesley, Boston TRACON (A90)
Late on a mid-summer evening, over the ocean and in the fog, pilot Lihan Bao was flying a short final ILS approach to Runway 24 at Martha's Vineyard (MVY), her second time flying into that airport. The tower had just closed for the night. Shortly after her VOR receiver began to swing left to right, Bao saw a group of bright lights which distracted her. She turned left a bit to try to go back to the approach course but it didn't work, and a few seconds later she and her passenger heard a noise. She had hit something.
Lihan was at 400 feet and started to lose directional control of the Cessna 172 (N677DM). She added full power right away and tried to bring the wings level. Then, she radioed Boston TRACON (A90) and declared an emergency. On the other end of the mic was someone perfectly qualified to assist her, eight-year veteran controller Dave Chesley, who is also an experienced pilot and flies his own home-built aircraft, a single-engine Murphy Moose, with his wife, Jody, who is also a controller (Boston ATCT, BOS) and pilot.
Chesley maintained a calm, reassuring demeanor throughout the entire incident. He guided Lihan with clear instructions as she diverted to Otis Air National Guard Base (FMH), which had a long runway, a 24-hour facility, and was reporting VFR conditions.
"He gave me headings and altitudes with the voice that made me believe we would survive," she said.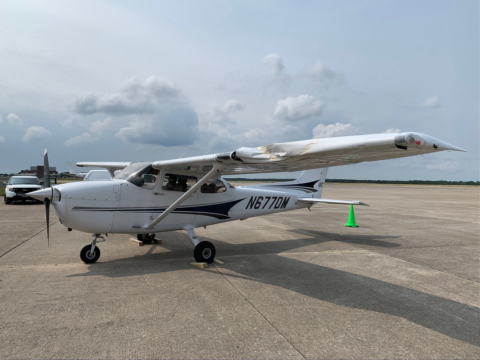 Chesley works the Legacy Cape airspace in the South Area of Boston TRACON (A90), where he also serves as the NATCA area rep. He grew up in Maine surrounded by a wealth of aviation knowledge and experience. One of his grandfathers was a gunner and dive bomber in World War II. His other grandfather owned small planes and flew outdoor sports enthusiasts to spots in remote northern Maine to hunt and fish.

Lihan had departed with her friend from Caldwell Airport (CDW) in New Jersey. The initial weather report for MVY was VFR conditions but that changed while Lihan was in the air. She decided to land at Groton-New London Airport (GON) in Connecticut and filed an IFR flight plan for the second leg to MVY.

Chesley said it was a fairly normal approach. "It wasn't until about a two-mile final that things changed," he said. In one radar return, the aircraft had made a 90-degree left turn.
"I thought to myself at the time that this was either a bad radar return or something could be wrong," he said. Two more radar returns confirmed the latter. Chesley could tell that Lihan wasn't flying the published missed approach procedure. The turns, climbs, and descents were erratic. He made two attempts to reach her, with no response. Then came the emergency call and Chesley said Lihan reported they had struck something (later determined to be a tree, causing serious damage to the wing) and the aircraft was uncontrollable. "It's certainly not the words you want to hear as a controller," he said. "It's one of your worst nightmares."

"He could hear that my voice was shaking and tried to calm me down," Lihan said.
Chesley knew that as a pilot, you train for emergency scenarios and you learn to never stop flying the airplane. He focused on assisting Lihan with just flying the airplane, maintaining a straight and level attitude, and getting to a safe altitude so they could then figure out their options. With the terrible weather at MVY, Chesley knew another landing attempt there was not the safest option. Low ceilings, fog, poor visibility: "The cards were stacked against us," he said. Fortunately, to the northeast was FMH and its 8,000-foot runways.

"He told me he would guide me to an airport 15 miles away (FMH), which was VFR there with long runways, and I can land (at) any runway I want," said Lihan, who was able to get control of the aircraft. "I applied full right rudder and full right aileron to keep my wings level."

Others in the A90 operation assisted in coordination with FMH, allowing Chesley to concentrate on assisting Lihan. She made a soft landing at FMH "thanks to everyone's help," she said.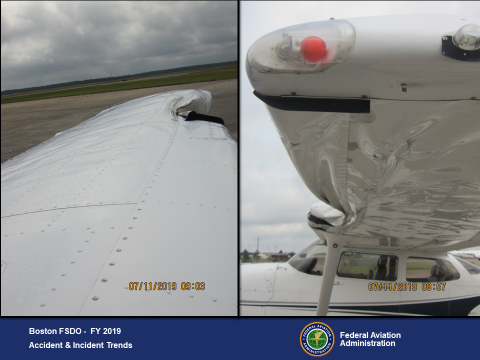 "A lot of times they say we're fortunate in this industry that we don't have to take our work home with us," Chesley said. "I would agree 99 percent of the time but it's these instances that you do take home and you do replay over and over in your head, wondering 'what if I had said this, or what if I had done that' and how it could have affected the outcome. Fortunately, I'm very thankful it turned out the way it did and hats off to the pilot for doing such a phenomenal job."

Chesley is the third NATCA member from A90 to win the Archie League Medal of Safety Award, joining Jesse Belleau (2018) and Ken Hopf (2005).
The NATCA Podcast
Hear Chesley tell his story, and discuss his efforts to guide the Cessna pilot to a safe landing, in this episode of the NATCA Podcast. Click here to listen.