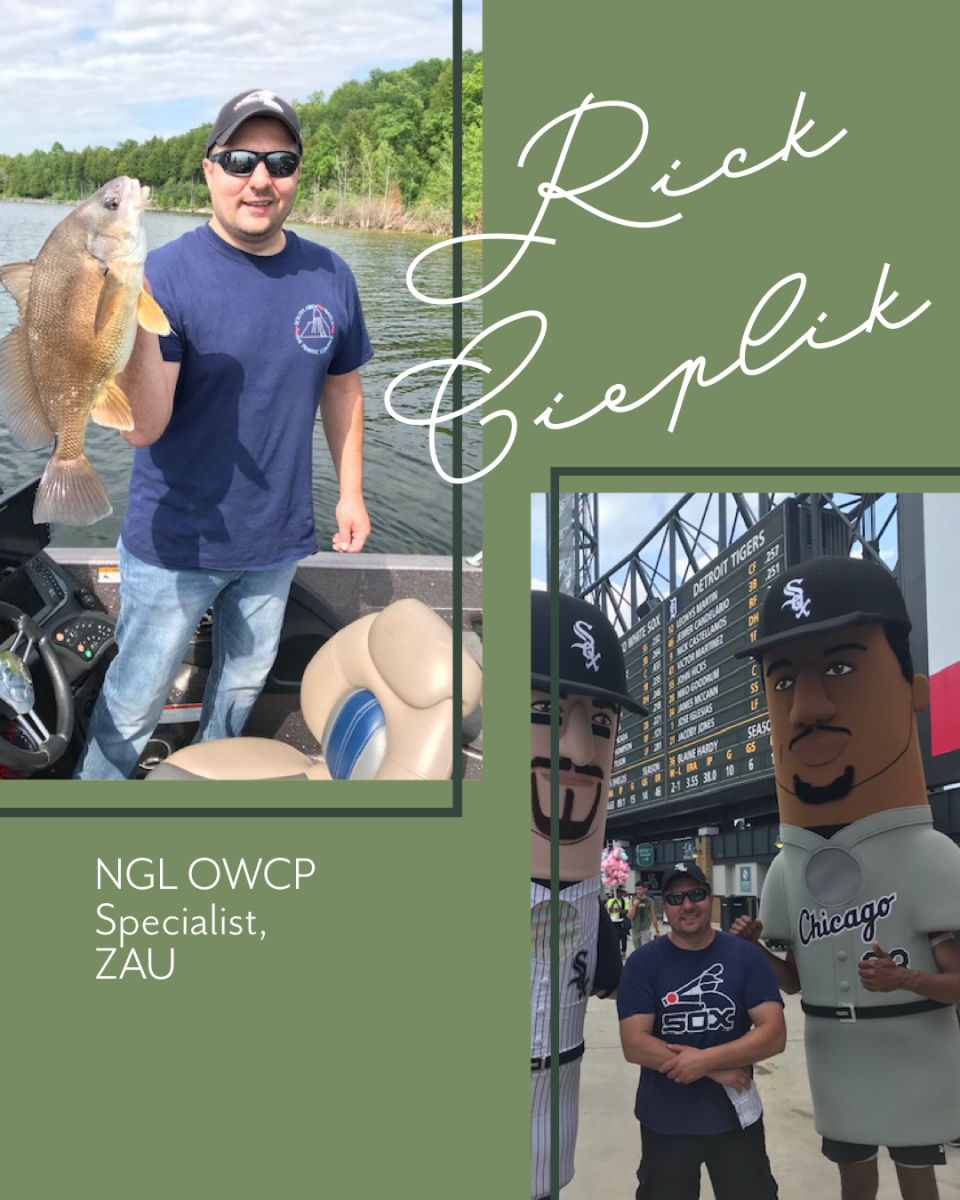 NGL Member Highlight: Rick Cieplik, ZAU NGL OWCP (Office of Workers' Compensation Programs) Specialist
What do you like to do for fun?
My family and I enjoy fishing. We have gone on several fishing trips in San Diego. Recently, my nephew has also started to appreciate fishing. Whenever the weather is nice, we are most likely fishing somewhere.
What is your work background?
I have been a controller in the south area at ZAU for 13 years. Prior to becoming a controller, I worked for Social Security as a contact representative. I also worked for the Department of Labor as a claims examiner. In this role, I adjudicated federal workers' compensation claims.
Why did you get involved in NATCA?
My union involvement was influenced by my mother. She was a Chicago Teachers Union representative for many years. She has told me many stories about how gratifying it was to stand up for other teachers.
What positions have you held that led you to where you are now?
There are a couple roles that I have held within NATCA which led me to where I am now. I was the south area alternate union representative at Chicago Center for a couple years. I was also a Local Safety Council subject matter expert for weather dissemination.
What are the roles you are fulfilling and what are the things you're working on for our brothers and sisters?
I am currently Chicago Center's Workers' Compensation Representative. I am also the NATCA Great Lakes Region Workers' Compensation Representative on the national committee. In these roles, I help NATCA members with their workers' compensation claims. I am also an Illinois legislative activist volunteer. I participated in phone and text banking for the last election. This was an extremely rewarding experience.
Finally, I am the NATCA lead for the Local Safety Council Weather Team at Chicago Center. Our team led the initiative for the Center Weather Service Units to include the state abbreviations on all of the Center Weather Advisories. The Weather Team's goal was to make the advisories easier to disseminate by using states as locations. Our hard work and dedication resulted in a national change. All Center Weather Service Units are now required to include the state abbreviation in their Center Weather Advisories.
Why is NATCA important to you?
NATCA is important to me because they give us an extremely powerful voice. Through NATCA, I have been afforded many extremely rewarding opportunities. I cannot imagine what our jobs and benefits would be like without NATCA.