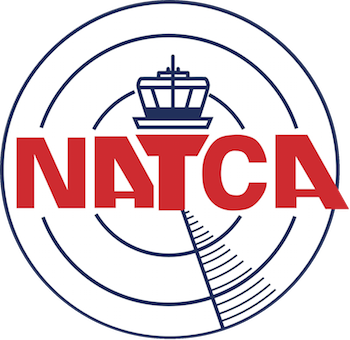 NATCA PRESIDENT THANKS DOT SECRETARY ELAINE CHAO FOR COLLABORATIVE WORK IN LEADING THE U.S. AVIATION SYSTEM
WASHINGTON – The National Air Traffic Controllers Association (NATCA) today issued this statement from NATCA President Paul Rinaldi thanking Secretary of Transportation Elaine Chao after her resignation was announced. Rinaldi stated:

"On behalf of the 20,000 dedicated aviation safety professionals represented by NATCA, I thank Secretary Chao for her strong leadership of the Department of Transportation and her commitment to collaboration.

"Improving the safety of the National Airspace System is only accomplished through collaboration between labor, management, and other aviation stakeholders including industry. Secretary Chao recognized this from the outset of her term and always supported collaboration.

"Last year, Secretary Chao appointed NATCA Executive Vice President Trish Gilbert to the Women in Aviation Advisory Board (WIAAB). NATCA is grateful to the Secretary for giving Trish the tremendous honor of representing our Union in working with the WIAAB to develop strategies and recommendations to encourage women and girls to enter the field of aviation.

BACKGROUND

"Secretary Chao was very supportive of the nation's air traffic controller workforce. Last year, in a statement thanking air traffic controllers, she praised 'the men and women who do so much to keep America's busy skies safe.' Secretary Chao said, 'This is a tough, critical, and high-pressure job under normal conditions, but it was made even harder when COVID-19 began affecting the country. The U.S. Department of Transportation's Federal Aviation Administration (FAA) facilitated almost 900 flights so more than 80,000 U.S. citizens could return home from overseas. And they facilitated more than 800 FEMA flights which delivered medical personnel more than a billion pieces of protective equipment and other vital supplies.'

"Secretary Chao continued, 'The Air Traffic Controllers responded to the COVID challenge with creative solutions, such as carefully grouping personnel in teams and ensuring rapid response sanitization efforts for towers across the country. Operations were adjusted in other ways to ensure that the air traffic control system was resilient, as well as responsive.'

MORE INFORMATION: Doug Church, Deputy Director of Public Affairs; 301-346-8245, dchurch@natcadc.org.
# # #
The National Air Traffic Controllers Association (NATCA) is a labor union and aviation safety organization in the United States that represents nearly 20,000 highly skilled air traffic controllers, engineers, and other aviation safety-related professionals. NATCA was certified in 1987 by the Federal Labor Relations Authority to be the exclusive bargaining representative for air traffic controllers employed by the Federal Aviation Administration. Today, NATCA is one of the strongest labor unions in the federal sector and represents a range of aviation safety professionals in 15 FAA bargaining units, 5 Department of Defense air traffic facilities, and 112 federal contract towers. These air traffic controllers and other aviation safety professionals make vital contributions to the U.S. economy and make modern life possible by coordinating the safe, orderly, and expeditious movement of nearly one billion aviation passengers and millions of tons of freight within the National Airspace System each year. NATCA is headquartered in Washington, D.C., and is affiliated with the AFL-CIO.