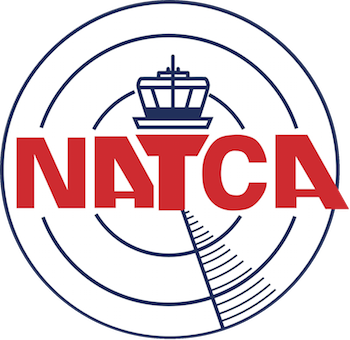 NATCA Supports Nomination Of Boston Mayor Marty Walsh For Secretary Of Labor
WASHINGTON – The National Air Traffic Controllers Association (NATCA) today issued this statement from NATCA President Paul Rinaldi in support of Boston Mayor Marty Walsh as President-Elect Joe Biden's selection to lead the U.S. Department of Labor. Rinaldi stated:

"NATCA and our 20,000 represented aviation safety professionals today join our brothers and sisters in the House of Labor in supporting Boston Mayor Marty Walsh as President-Elect Joe Biden's selection to lead the U.S. Department of Labor.

"NATCA is energized and inspired by President-Elect Biden's terrific selection for Labor Secretary. Mayor Walsh is a journeyman member of the Laborers' International Union of North America, the former president of Laborers' Local 223, and former president of the Boston Building and Construction Trades Council, representing 20 local unions and 35,000 members. His nomination to lead the Department of Labor is not only historic, it is also a clear sign that President-Elect Biden, who has promised to be the strongest labor president in American history, is off to the best start possible in fulfilling that pledge.

"Mayor Walsh will bring to the job the deep understanding of what solidarity truly means, and the critical importance of collective bargaining. Our nation is hurting badly as this COVID-19 pandemic rages. To recover and rebuild, it will take the collective efforts of working men and women nationwide. Having an administration that fully supports them will mean a great deal.

"We know that Mayor Walsh will work closely with Department of Transportation Secretary-nominee Pete Buttigieg to deliver an infrastructure package that will serve as an engine to restart the economy as we come out of this pandemic. We look forward to collaborating with both of them in order to strengthen and improve the National Airspace System.

"We congratulate Mayor Walsh on this nomination. We urge the U.S. Senate to begin its confirmation process in earnest."

MORE INFORMATION: Doug Church, Deputy Director of Public Affairs; 301-346-8245, dchurch@natcadc.org.
# # #
The National Air Traffic Controllers Association (NATCA) is a labor union and aviation safety organization in the United States that represents nearly 20,000 highly skilled air traffic controllers, engineers, and other aviation safety-related professionals. NATCA was certified in 1987 by the Federal Labor Relations Authority to be the exclusive bargaining representative for air traffic controllers employed by the Federal Aviation Administration. Today, NATCA is one of the strongest labor unions in the federal sector and represents a range of aviation safety professionals in 15 FAA bargaining units, 5 Department of Defense air traffic facilities, and 112 federal contract towers. These air traffic controllers and other aviation safety professionals make vital contributions to the U.S. economy and make modern life possible by coordinating the safe, orderly, and expeditious movement of nearly one billion aviation passengers and millions of tons of freight within the National Airspace System each year. NATCA is headquartered in Washington, D.C., and is affiliated with the AFL-CIO.