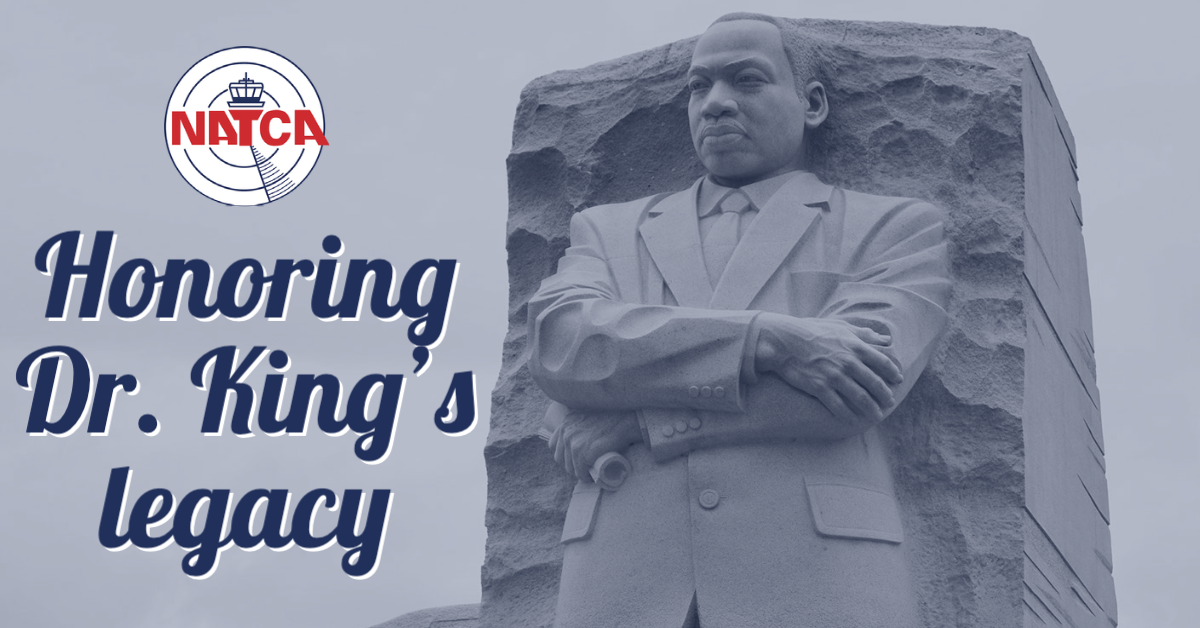 Aligning with Dr. King's Legacy of Activism
Brothers and Sisters,
Dr. Martin Luther King, Jr. was a social activist and Baptist minister who played a leading role in the American civil rights movement from the mid-1950s until his assassination in 1968. He was an inspirational proponent of organized, nonviolent resistance. Dr. King sought equality and human rights for African Americans and all victims of injustice through peaceful protest. Later during his career, he expanded his activism – with the Poor People's Campaign – to include economic issues such as opposing poverty and advocating for workplace collective action and union organizing.
As we all witnessed the ugly attack on the Capitol, we reflect on Dr. King's legacy of nonviolence and his impassioned call to pursue social justice. Social justice promotes fairness and equity across all aspects of society. It is about transforming unjust and violent social orders and relationships through consciousness-raising, systematic organizing, and mobilizing those who are marginalized and oppressed politically, economically, ecologically, and socially.
The solidarity of our great Union aligns with Dr. King's important legacy. We are proud of NATCA members and the projects they have participated in over the past year to make our Union more inclusive and fight injustices that continue to harm our society.
In the spirit of Dr. King, the members of NATCA join together to advocate for fair wages and benefits. Our Union's legislative activists are well known for our advocacy on behalf of our more than 20,000 bargaining unit employees, as well as for all aviation safety specialists, to all 535 Congressional representatives. Dr. King's final speech, "I've Been to the Mountaintop," known for its poetic narrative about having "seen the Promised Land," was given to striking sanitation workers in Memphis, Tenn. Dr. King remarked, "let us keep the issues where they are. The issue is injustice. The issue is the refusal of Memphis to be fair and honest in its dealings with its public servants, who happen to be sanitation workers. Now we've got to keep attention on that."
NATCA members also join together to advocate for the working conditions necessary to maintain a safe National Airspace System. During the last year, as we have faced this horrible pandemic, we have been so proud to see members taking care of themselves, supporting their brothers and sisters in NATCA and other unions, and helping others working to keep their local communities and our nation safe.
Together, we have the power to overcome other challenges. We must continue in Dr. King's legacy, to be undaunted in our pursuit of equal justice for all. As we reflect on the life and legacy of Dr. King, let us not forget the compassion he showed to others, no matter their differences.
In Solidarity,
Paul Rinaldi and Trish Gilbert