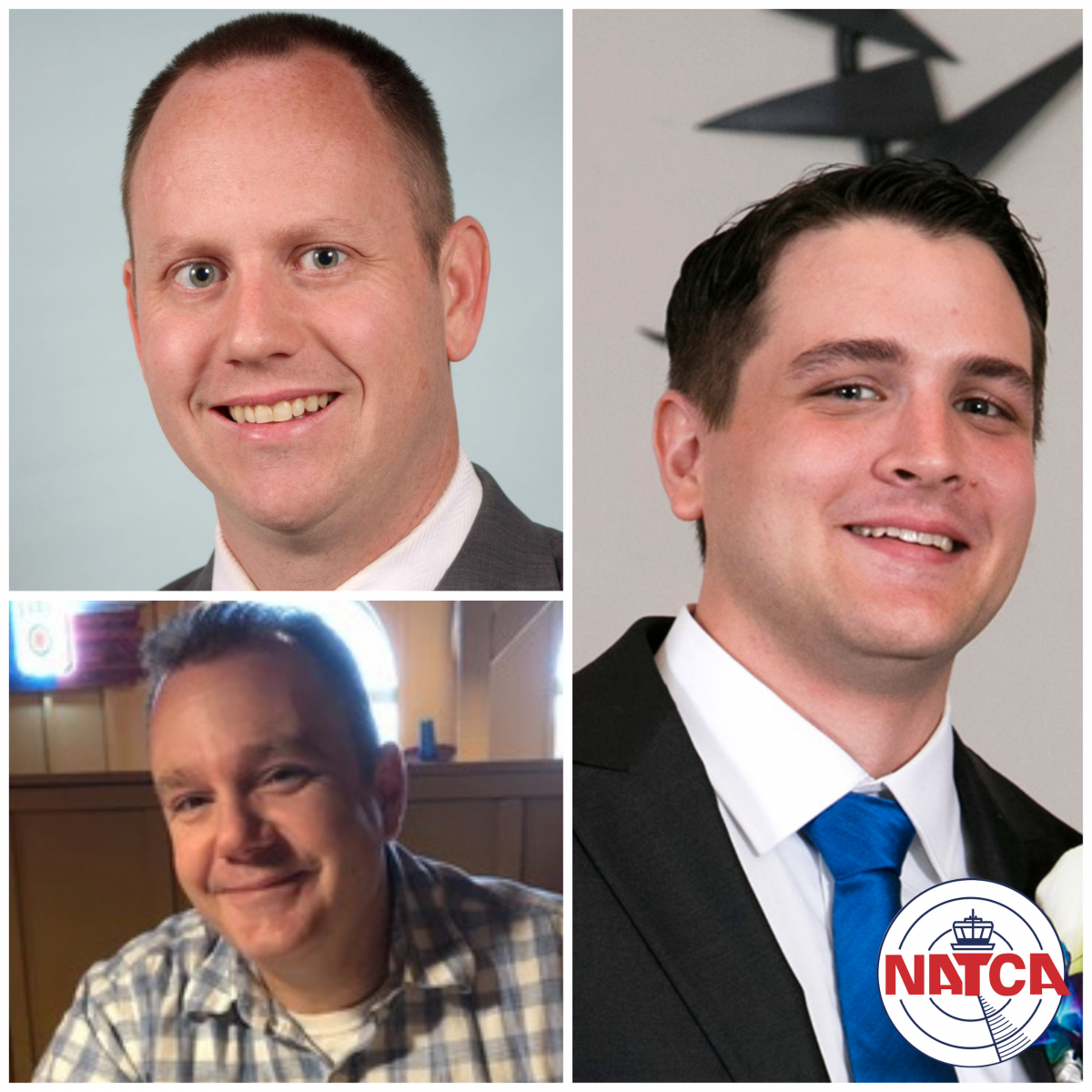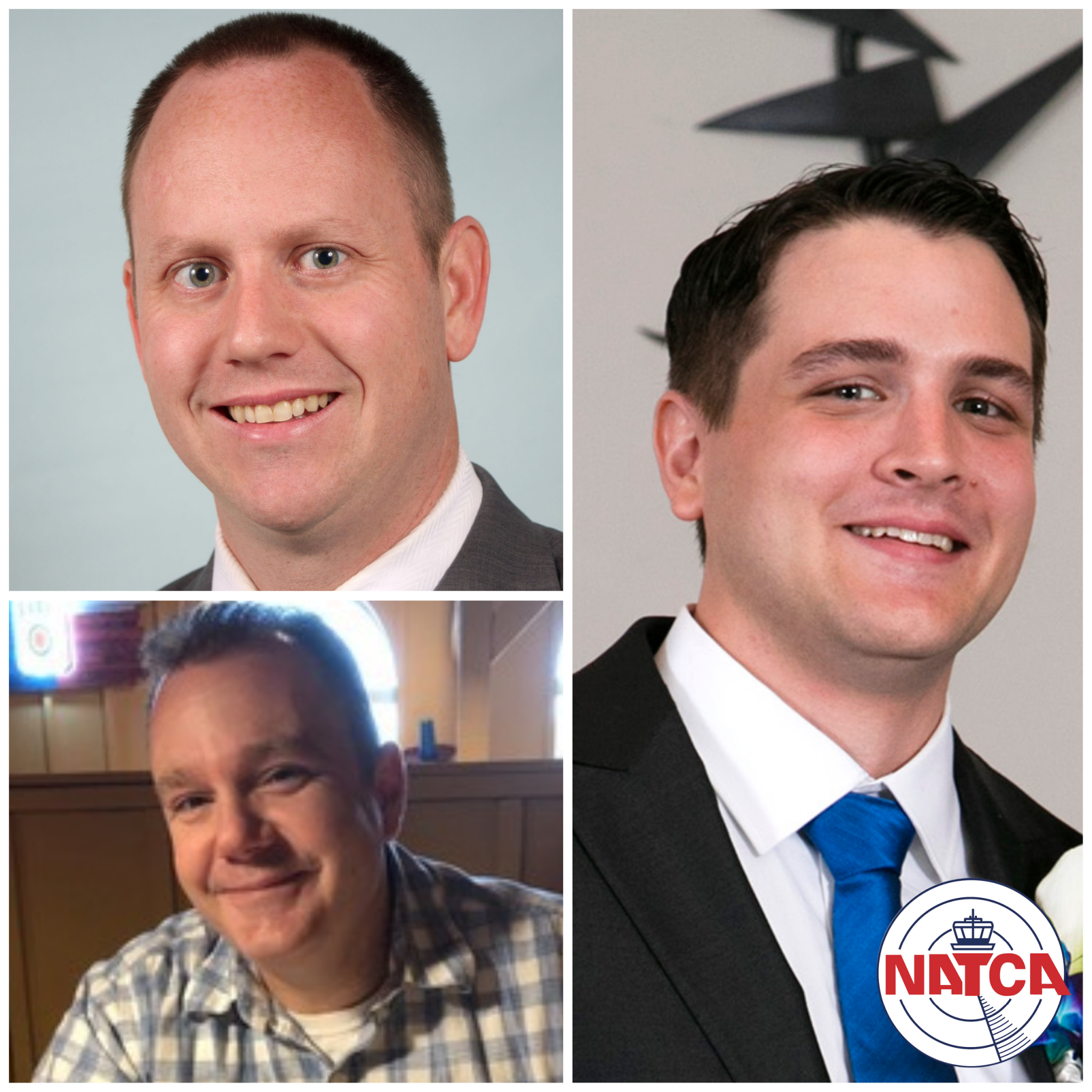 16th Annual Archie League Medal of Safety Award Winners' Spotlight: Southwest Region, Fort Worth Center
Larry Bell, Brian Cox, and Colin McKinnon, Fort Worth Center (ZFW)
Pictured: Cox (bottom left), Bell (top left), and McKinnon (right).
Pilot and flight instructor Anise Shapiro and her student, Jouni Uusitalo (pictured below), were flying Uusitalo's Piper PA-46 Malibu on a Saturday last spring from Hereford Municipal Airport (HRX), southwest of Amarillo, Texas, to Graham Municipal Airport (RPH), 80 miles northwest of Fort Worth, Texas. Halfway into the nearly 75-minute flight, they lost the engine for the first time in Shapiro's 23 years of flying. At 14,500 feet and needing quick options, she declared an emergency to Fort Worth Center (ZFW) NATCA member Brian Cox.
Cox asked Shapiro the standard emergency questions of how many souls were on board and how much fuel was remaining. Shapiro responded, "We have two souls, and we have two female pups and four puppies."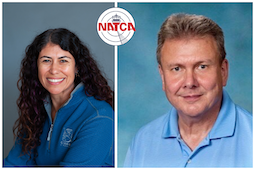 Cox, a 22-year veteran who has also worked at Kansas City Center (ZKC) and Denver Center (ZDV), knew this would be no ordinary day on position, but he was struck by how calm Shapiro was in the face of this urgent situation. Cox also has that trait, according to fellow ZFW member Colin McKinnon. "It's definitely awesome that it was Brian working, because he's probably the calmest guy in our building, certainly in our area," McKinnon said.
The Malibu, nicknamed the "Starship Enterprise" by Uusitalo for its relative spaciousness for transporting dogs in their crates, was being used for a Pilots N Paws mission. Shapiro and Uusitalo flew several of these flights last year, each in West Texas. On this flight, the engine failure immediately put Shapiro into instructor mode.
"I practice it (engine out) all the time and run my students through it," she said. "A lot of things are going through your mind. I think we were very fortunate to have two pilots onboard. I told him what to do, declared the emergency to get help, and immediately pulled the checklist out so we could start running through it all to see if we could get the engine restarted."
Cox immediately set to work to find landing options. He was quickly joined by Larry Bell, a former accountant, who was the Controller in Charge for this shift, and McKinnon, a pilot, who was assigned to Cox's D-side and pulled up the visual flight rules chart for Cox to use. Bell and McKinnon were both hired in 2012 and have worked at ZFW their entire careers.
"The first thing I was trying to do was determine where is the nearest airport because, unfortunately, where she was in a spot east of Lubbock is where there are not a lot of airports," Cox said.
One was Harrison Field of Knox City, Texas (F75), which was at Shapiro's 1 o'clock and 25 miles away. She had a visual, and an encouraging glide ratio report. Unfortunately, with the trademark strong winds of West Texas forcing a quicker loss of altitude than expected, Shapiro needed another option.
McKinnon took over the ZFW 49 high sector frequencies to help alleviate frequency congestion for Cox. McKinnon also helped identify the closest highway. Bell, a Texas Tech alum who often drives to the campus in Lubbock, was familiar with the area and knew it was Texas State Highway 114. But Shapiro said from the air, it looked less like a "highway" and more like a typical West Texas two-lane mostly dirt road, lined with fences and mesquite trees. She declined that as a safe landing option.
Shapiro and Uusitalo spotted a final option: An open wheat field with no trees or cattle that had just been cleared of hay. Cox gave her a phone number to call when she was on the ground to expedite the process of search and rescue. The landing was smooth. No injuries. Bell quickly found the coordinates of the landing spot and forwarded them to the operations manager. Help arrived about 20 minutes later and they even brought water for the dogs.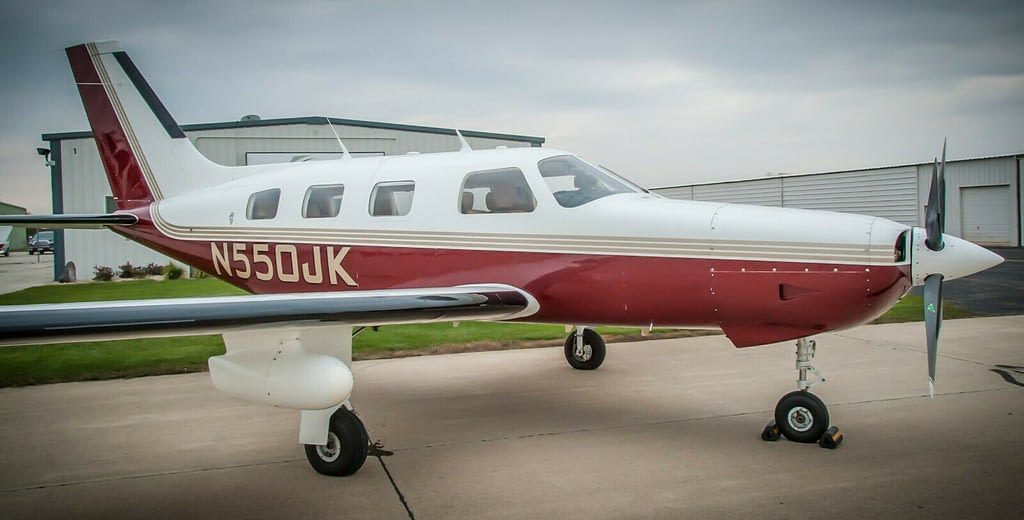 Shapiro said she could feel the ZFW team behind her, having her back. "Knowing that you're not alone actually is more helpful as a pilot than anything," she said. "They stayed super calm. The calmer each transmission was, the calmer I felt."
McKinnon said he worked an aircraft with engine trouble a few months' prior to this incident. "I had the same feeling of, 'oh man, please, make sure she's on the ground safely,'" he said. "I thought she did an exceptional job."
"I think we all agree that if we have an aircraft land in a field, we all sit there afterwards and think, 'what could we have done better?'" Bell said. "But in this situation, I think we made all the right calls."
"I want to thank Larry, Colin, and Brian for being such outstanding ambassadors and representatives of the true definition of a team, a workforce, and professionals that stepped in to rise to the moment," said ZFW FacRep Nick Daniels said. "I couldn't be more proud. They make us all look good."