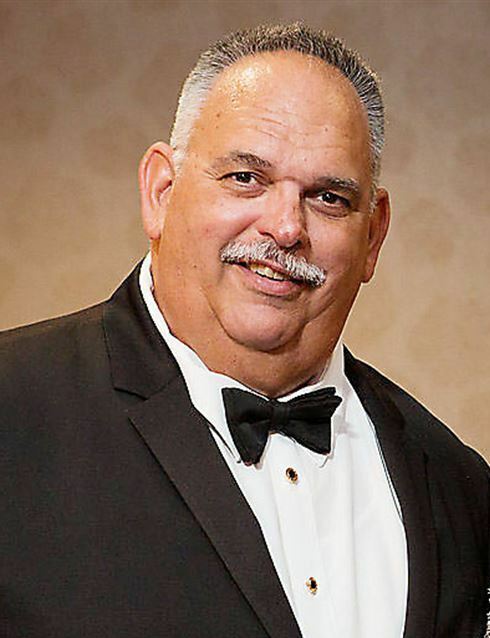 NATCA Mourns the Loss of Retired Region X Member, Rep, and Engineer Dominic Petrelli
NATCA lost a dear friend, engineer, and past Region X (NRX) OSHA Committee member last month. Dominic "Dom" Petrelli joined NATCA in 2001 and retired from the FAA in July 2019. He was 64 years old. "Every so often in life, we are blessed to have the opportunity to interact with truly upbeat, loving, and kind people who are the salt of the earth," Region X Vice President Brad Davidson said. "My interactions with Dominic over the years have me recognizing he was one of those individuals. Each of us who have interacted with or knew Dominic well are truly appreciative of the time we were able to spend with him and we recognize the positive influence he had on each of us."

"Dom's passion for employee safety was second to none," said retired member and former OSHA Committee Chairman Mike Odryna. "Every project or workgroup Dominic was part of benefited greatly by his hard work and overwhelming desire to ensure safety at all costs. He would also travel constantly to attend workgroups and OSHECCOM (Occupational Safety, Health, and Environmental Compliance Committee) meetings, and after attending meetings all day, he would be sure to keep caught up on his regular job as a PIM (Program Implementation Manager)."

"Dom was a real leader who set an example for all of us to follow," added Engineers Northwest Mountain FacRep Don Schmeichel. "He didn't demand anything from anyone else that he wasn't already doing himself. Dom's leadership shaped our safety stand down events into useful, helpful events by encouraging other safety professionals to use their expertise to help others. People followed Dom because he was passionate about keeping employees safe while doing our jobs."

"I will truly miss my Brother," said Engineers Eastern Region FacRep Daniel Stefko. "I will miss the many times we surprisingly got to spend a few extra hours together when we had unknowingly booked the same flights. I will miss much rarer times catching up when both of us were in the office on the same day. But most of all, I will miss my friend."

Described as "the big man with the big heart," friends say Dom made lasting friendships quickly and his gregarious personality filled the room. A bit of a renaissance man, Dom loved entertaining friends and family. He especially loved cooking for them, specializing in omelets, lasagna, and grape leaves. 

Petrelli is survived by his wife Charlene of Hilton Head Island, S.C.; his son and daughter-in-law, Richard and Lydia of Bloomington, Ind.; his son Nicholas and daughter Liza of Beaver, Pa.; and four grandsons.