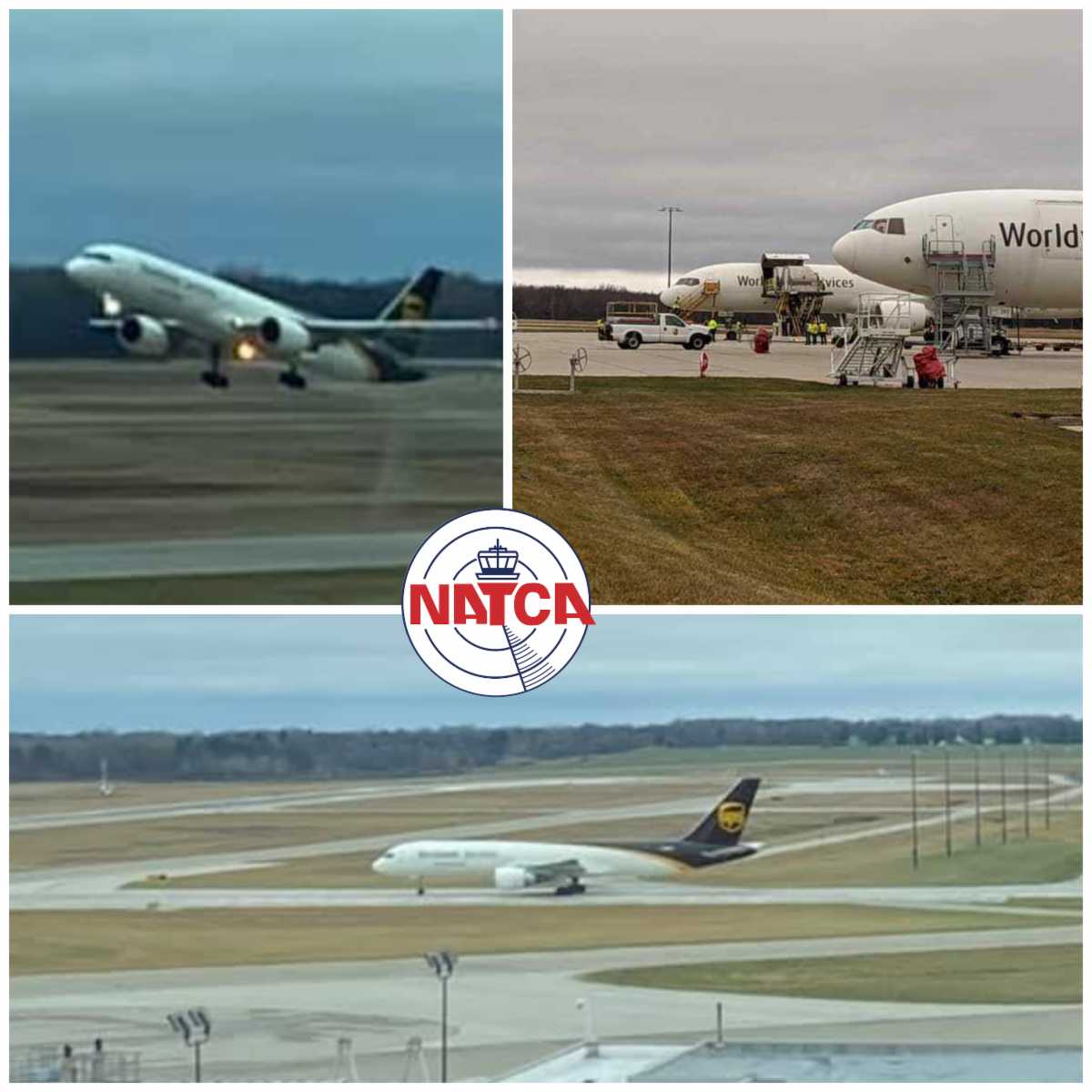 On the Front Lines during COVID-19,Keeping the National Airspace Moving
NATCA members at Lansing ATCT (LAN) and Grand Rapids ATCT (GRR) were proud last month to control the two aircraft containing the first UPS and FedEx shipments, respectively, of COVID-19 vaccines. 

The UPS-transported vaccines were moved by semi-trucks, escorted by U.S. Marshals, from the Pfizer manufacturing/storage facility in Portage, Mich., on Dec. 13. They departed LAN aboard enroute to the UPS WorldPort at Louisville International Airport. 

The FedEx plane from GRR and this UPS aircraft contained the first doses of the COVID vaccine to be distributed throughout the United States.

"All NATCA members at LAN were honored to be a part of this country's history and are looking forward to being able to provide quality service to all future shipments out of LAN," said Zac Ploch, LAN FacRep. These photos are of the UPS aircraft at LAN.