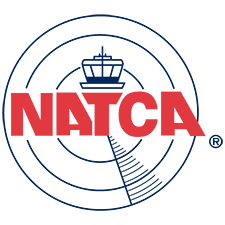 Through Solidarity, Pandemic Not Allowed to Delay Final Holiday Package Push
It was Dec. 23, the date of the largest movement of boxes to get to their destination in time for Christmas, and UPS was planning a busy overnight push into and out of its Louisville Standiford (SDF) hub. But a positive COVID-19 case at Indianapolis Center (ZID), with a resulting need for cleaning on the mid shift, created a concern for UPS about the effect on its flights.

Good collaboration was needed between NATCA and the Federal Aviation Administration to establish the best time to go ATC-0 for approximately 45 minutes to clean the facility. Success was achieved thanks to a now well-established process that has been in place since April.

About this success, NATCA President Paul Rinaldi stated, "The pandemic continues to challenge aviation. Still, despite these challenges, even during the peak of the holidays, the aviation safety professionals that NATCA represents demonstrated great solidarity and joined together to get the job done and keep the National Airspace System operating efficiently and safely. I am proud of our members involved in this mid shift operation."

A Joint Crisis Action Team (JCAT) call was held that morning, where all stakeholders met to determine the level of exposure and its effect on the workforce and overall operation. Traffic was analyzed to look for the least disruptive time to the National Airspace System to do the cleaning.
They determined that 2:30 a.m. was the best time to do the 45-minute cleaning. At that point, while the FAA committed to additional staffing in the facilities, NATCA Great Lakes Regional Vice President (RVP) Drew MacQueen and Southern RVP Jim Marinitti quickly began coordinating with FacReps at ZID, Memphis Center (ZME), SDF, and Evansville ATCT (EVV) to address concerns and ask what needed to be done to make this a successful effort.

The mid shift operation turned out to be a big success. There were no reportable delays due to the closure. Some aircraft that flew tower enroute (TEC) experienced additional flying miles, but the teams worked hard to vector aircraft to get the 10 miles in trail for the non-radar/non-com routes as opposed to spacing them out on the ground to get the spacing which would have resulted in possible gridlock and bottlenecks on the ground. In addition, UPS placed a liaison in the tower at SDF to help with aircraft movements and prioritization.