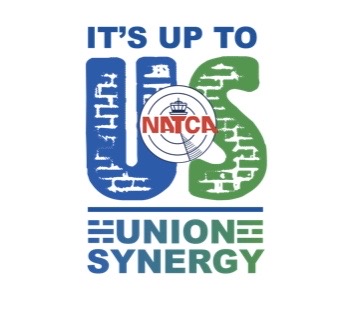 Union Synergy Committee to Host Second Town Hall
The Union Synergy Committee invites all NATCA members to join their next town hall on "Involvement."

Tentatively scheduled for Wednesday, Feb. 10, the town hall will be moderated by Southwest Regional Vice President Andrew LeBovidge and Atlanta ATCT (ATL) member Adrienne Turley. Hear our amazing member panelists John Bratcher, Fort Smith ATCT (FSM), Steven Cooper, Charlotte ATCT (CLT), Brad Davidson, Region X Vice President (NRX), Aubrey Farrar, Washington National ATCT (DCA), Dawn Johnson, Atlanta Center (ZTL), Jamie Sanders, Denver/Centennial ATCT (APA), Lakecia Shuron, Reading ATCT (RDG), and Eric Yates, Indianapolis Center (ZID) describe their journeys to becoming involved in NATCA. They will also discuss how NATCA has, and can continue, to find ways to increase involvement throughout our membership.  

Stay tuned for further information. This will be another powerful and engaging discussion with our sisters and brothers who are leading the charge in their activism to strengthen our union.