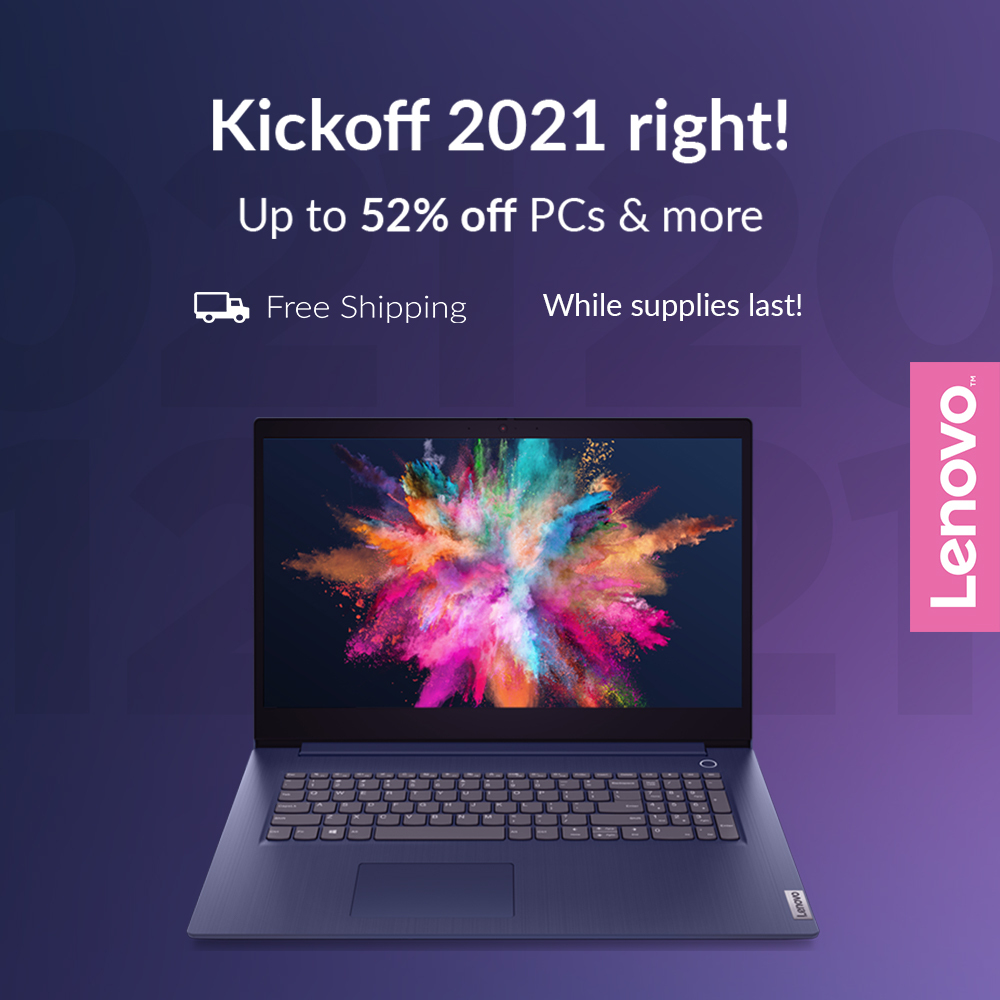 Take Advantage of NATCA's Benefits with Lenovo
Refresh your technology through Lenovo and receive up to 52% off, now through Jan. 31 with all the bells and whistles.

Amp your experience with the best accessories and upgraded warranty services.

Lenovo's award-winning service and hassle-free buying experience is tailored to fit your needs. Whether for work, home, gifts, or gaming, you'll receive: FREE shipping on all web orders, personalized product suggestions and solutions, warranty service upgrades, and business financing. Plus, sign up for MyLenovo Rewards and earn rewards for future purchases from everything you buy through our Lenovo Savings Program. Registration is quick and easy, and gets you early access to sales, first dibs on new products, and cash back for future purchases.

Click here to start shopping.