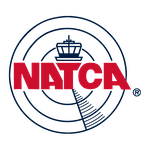 NATCA Grateful To President Biden For Revoking Former President's Anti-Worker, Anti-Union Executive Orders
WASHINGTON – The National Air Traffic Controllers Association today expressed its relief and also its gratitude to President Joe Biden for restoring many critical federal employee protections and union rights in the federal government by revoking three 2018 executive orders (EOs) issued by former President Donald Trump. Those EOs significantly threatened NATCA members' rights as federal employees, NATCA's collective bargaining agreements (CBAs), and NATCA's ability as a union to represent its members.
"We are relieved that President Biden made it a priority in the first days of his presidency to revoke these harmful, anti-worker, anti-union policies," NATCA President Paul Rinaldi said. "NATCA was preparing to renegotiate two of its CBAs this year and one next year. Our collective bargaining rights mean everything to NATCA. Today's action means we can continue to represent our members in the manner that is consistent with the Federal Service Labor-Management Relations Statute in practice and intent. We thank President Biden and are grateful for his leadership."
MORE INFORMATION: Doug Church, Deputy Director of Public Affairs; 301-346-8245, dchurch@natcadc.org.
# # #
The National Air Traffic Controllers Association (NATCA) is a labor union and aviation safety organization in the United States that represents nearly 20,000 highly skilled air traffic controllers, engineers, and other aviation safety-related professionals. NATCA was certified in 1987 by the Federal Labor Relations Authority to be the exclusive bargaining representative for air traffic controllers employed by the Federal Aviation Administration. Today, NATCA is one of the strongest labor unions in the federal sector and represents a range of aviation safety professionals in 15 FAA bargaining units, 5 Department of Defense air traffic facilities, and 112 federal contract towers. These air traffic controllers and other aviation safety professionals make vital contributions to the U.S. economy and make modern life possible by coordinating the safe, orderly, and expeditious movement of nearly one billion aviation passengers and millions of tons of freight within the National Airspace System each year. NATCA is headquartered in Washington, D.C., and is affiliated with the AFL-CIO.