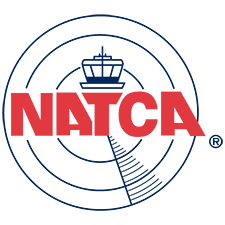 Request for Volunteers: Trajectory Based Operations (TBO) TMU Human Factors SME
NATCA is requesting volunteers to serve as subject matter experts (SME) for the Trajectory Based Operations (TBO) TMU Human Factors event.
The Human Factors Branch (ANG-E25) at the William J. Hughes Technical Center is recruiting Traffic Management SMEs across all air traffic domains, including air traffic control towers (ATCTs), terminal radar approach controls (TRACONs), air route traffic control centers (ARTCCs), and the Air Traffic Control System Command Center (ATCSCC) to participate in a study of trajectory based operations.
TBO is a method for planning, managing, and optimizing flights by using time-based management, the aircraft's ability to fly precise paths in time and space, and information exchange between air and ground systems. It is intended to improve efficiency and traffic flow management through the introduction of new operational procedures and enhanced automated decision support tools. The design and implementation of TBO capabilities within the NAS introduces potential implications for traffic managers' tasks as well as their associated workload and situational awareness. Identifying and assessing such impacts and mitigating any negative ones will enable the safe and effective integration of TBO.
Research is being conducted to provide a preliminary assessment of TBO impacts (both positive and negative) on traffic managers. The objectives of this work are to identify traffic management tasks that are likely to be impacted by TBO operations and develop recommendations for any necessary mitigations. The study requires a total of 38 TMC participants, grouped by facility type, to complete a total of 15 sessions.
DUTIES: The study is scheduled to begin soon and will take place virtually using Zoom. Participants will be provided operational scenarios set in the full TBO time frame and asked to provide feedback on topics such as workload, need for coordination, and situation awareness. Each scenario session is expected to last three hours and scheduling of specific dates and times is flexible, depending on participant availability.
SMEs participating in this event will need to be in attendance all three days.
REQUIREMENTS: Member in good standing; traffic management specialist (TMC)
certified professional controller (CPC).
NATCA POC: Matt Sullivan, NATCA Technical Representative Liaison; msullivan@natcadc.org
DEADLINE: The deadline to volunteer is COB Jan. 29.
TO APPLY: Please click here.