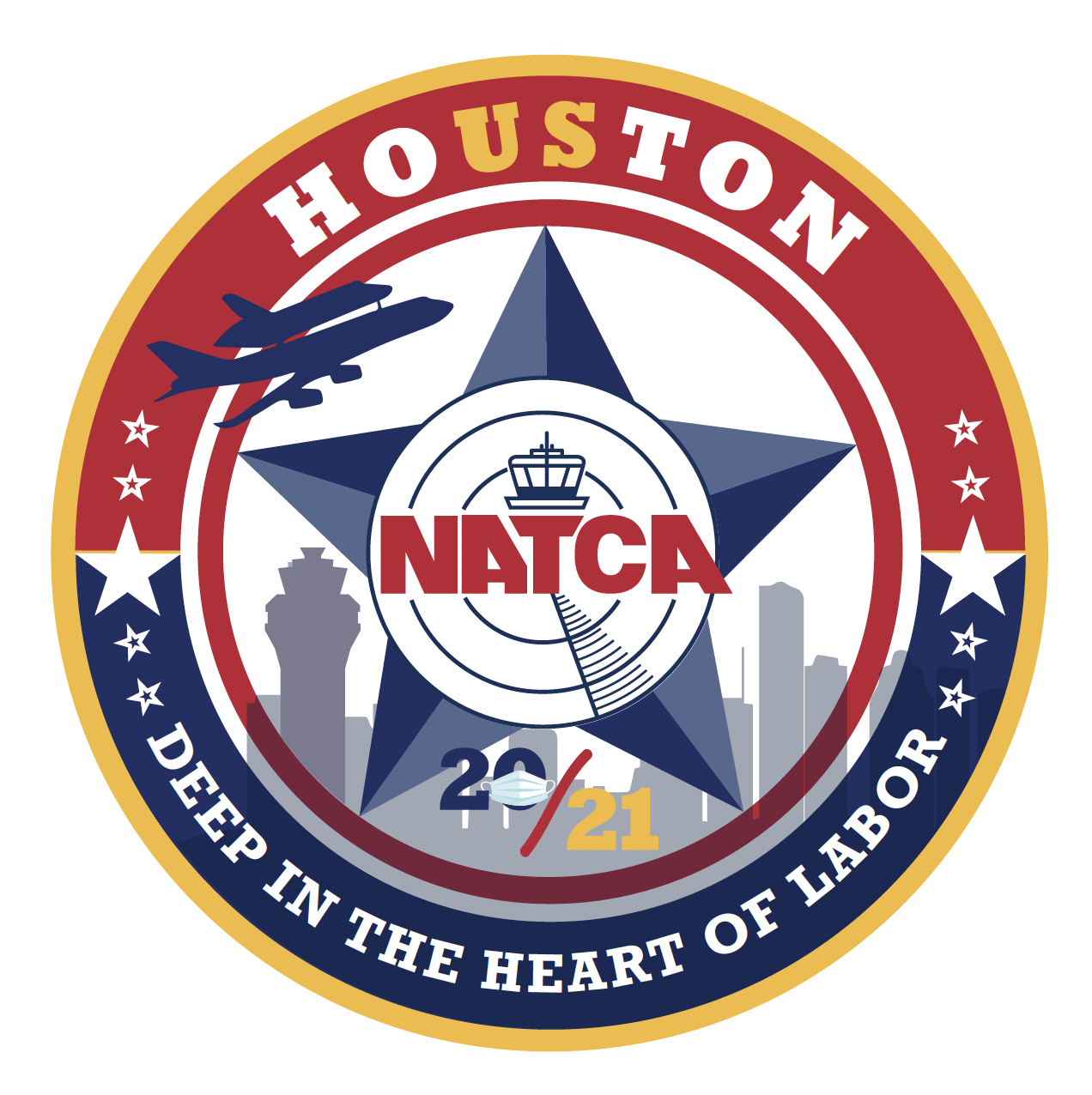 18th Biennial Convention in Houston Rescheduled for Aug. 10-12
The National Executive Board has concluded that in order to hold the biennial convention where it is safe for our members to travel and gather, we once again must reschedule the event, which had been scheduled for May 25-27, 2021. The new dates are Aug. 10-12, 2021 at the Marriott Marquis in downtown Houston.

We plan to hold the opening reception on the evening of Aug. 9, a NATCA Charitable Foundation solidarity event on Aug. 10, and the closing event on the evening of Aug. 12. We will also proudly host the 16th annual Archie League Medal of Safety Awards presentation on Aug. 11.

Questions: If anyone has questions or would like more information about the 18th Biennial Convention, please email the Houston Convention Committee at Houston2020Reg@natca.net. 

Here is more important information regarding the rescheduled convention:

Event Registration: If you are already registered for Convention, there is no need to register again. All current registrations are still valid and have been carried over. If you need to cancel your registration because you cannot make the new dates, please log in to your existing convention registration to make the cancellation. If you canceled your registration or are now interested in going to the Convention, you will need to register. Register or modify existing registrations here.

Hotel Reservation: All past hotel reservations have been canceled. There is no need to contact the hotel to cancel. Everyone who previously made reservations will need to make a new hotel reservation. Reserve rooms here. 

Amendments and Resolutions: As a result of the rescheduling of the Convention, the time period to submit proposed amendments to the NATCA Constitution and/or resolutions for consideration at the Convention has been extended. In accord with Article XIV, Section 1 of the NATCA Constitution, this new date for the submission of proposed amendments is 120 days prior to the beginning of the Convention (Tuesday, Aug. 10, 2021). All proposed amendments and resolutions are due to NATCA Executive Vice President Trish Gilbert (tgilbert@natcadc.org) by 11:59 p.m. EDT on Monday, April 12, 2021.

All proposed amendments already submitted will remain in consideration at Convention provided the author is still a member in good standing. There is no need to re-submit any previously submitted timely amendments. The Constitution Committee will create a new booklet that will be mailed out to all members following the April 12, 2021 deadline.

Members with questions about this process should contact their Constitution Committee representative or NATCA General Counsel Marguerite L. Graf (mgraf@natcadc.org).