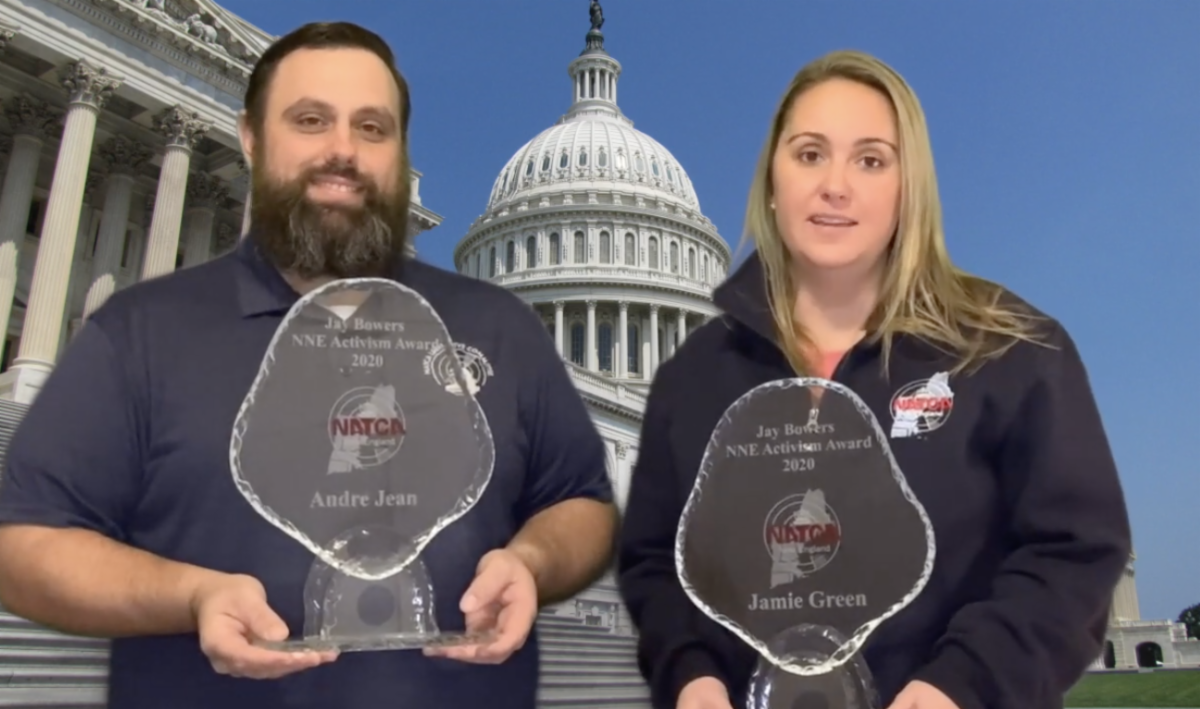 New England Region Presents Jay Bowers Activism Award to Deserving NATCAvists
In 2019, NATCA's New England Region (NNE) created the Jay Bowers Activism award, named after a hard-working legislative activist and NNE Rep on the National Legislative Committee (NLC). Bowers immersed himself in his role and spent countless hours forging relationships with congressional members and their staff. He also worked with the NLC to revamp and rebrand NATCA in Washington into a premier national conference.

Congratulations to two dedicated NATCAvists, NLC NNE Rep Andre Jean, Boston TRACON (A90), and Alternate NNE Rep Jamie Green, Providence ATCT (PVD), receiving the award in 2020.

Both Jean and Green work tirelessly, coordinating meetings with members of Congress, collecting volunteers for phone and text banking, distributing materials, and much more. 

Green found her drive for legislative activism during the 2018-2019 government shutdown. Jean was Bowers's mentee. They have worked closely together during legislative events and attended meetings with the region's congressional members.