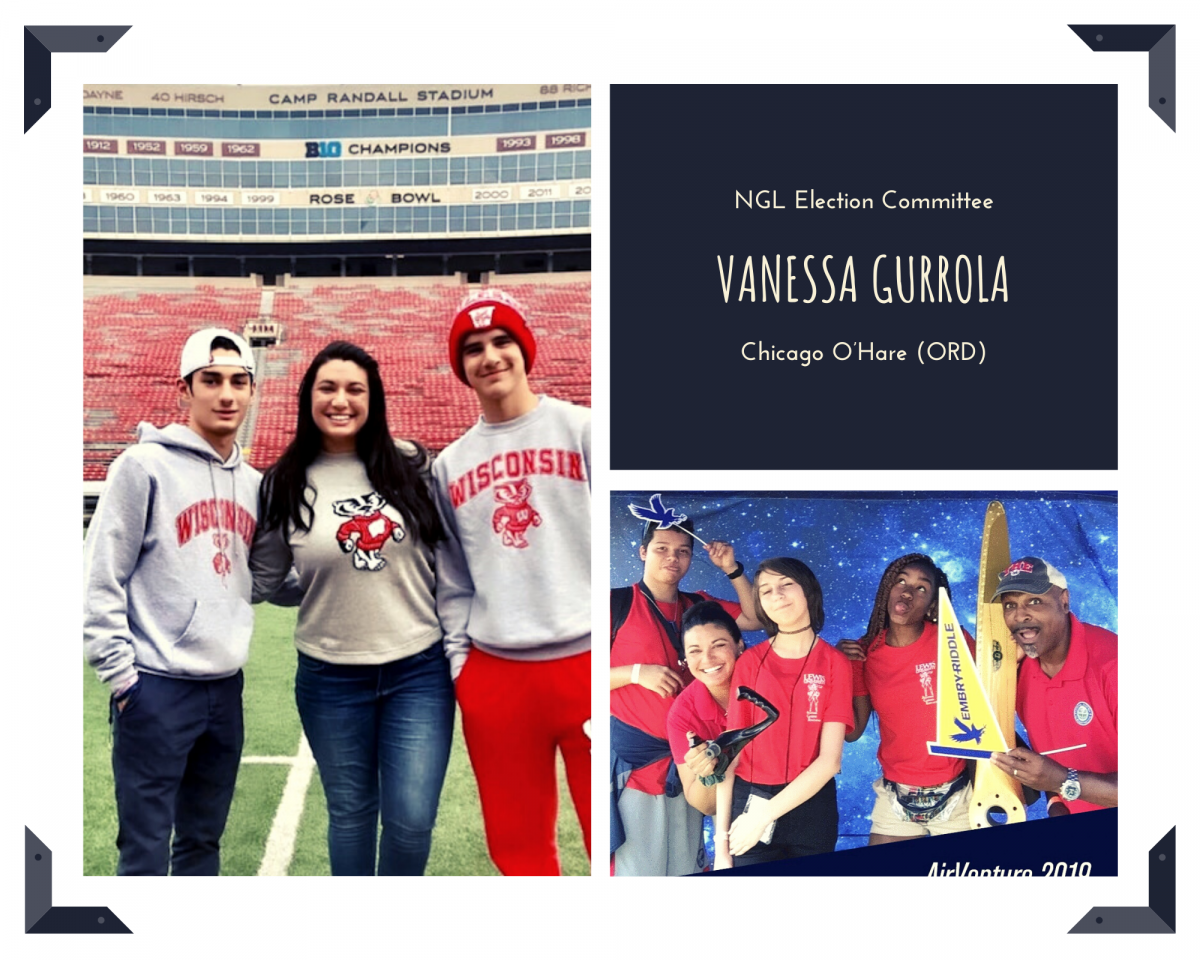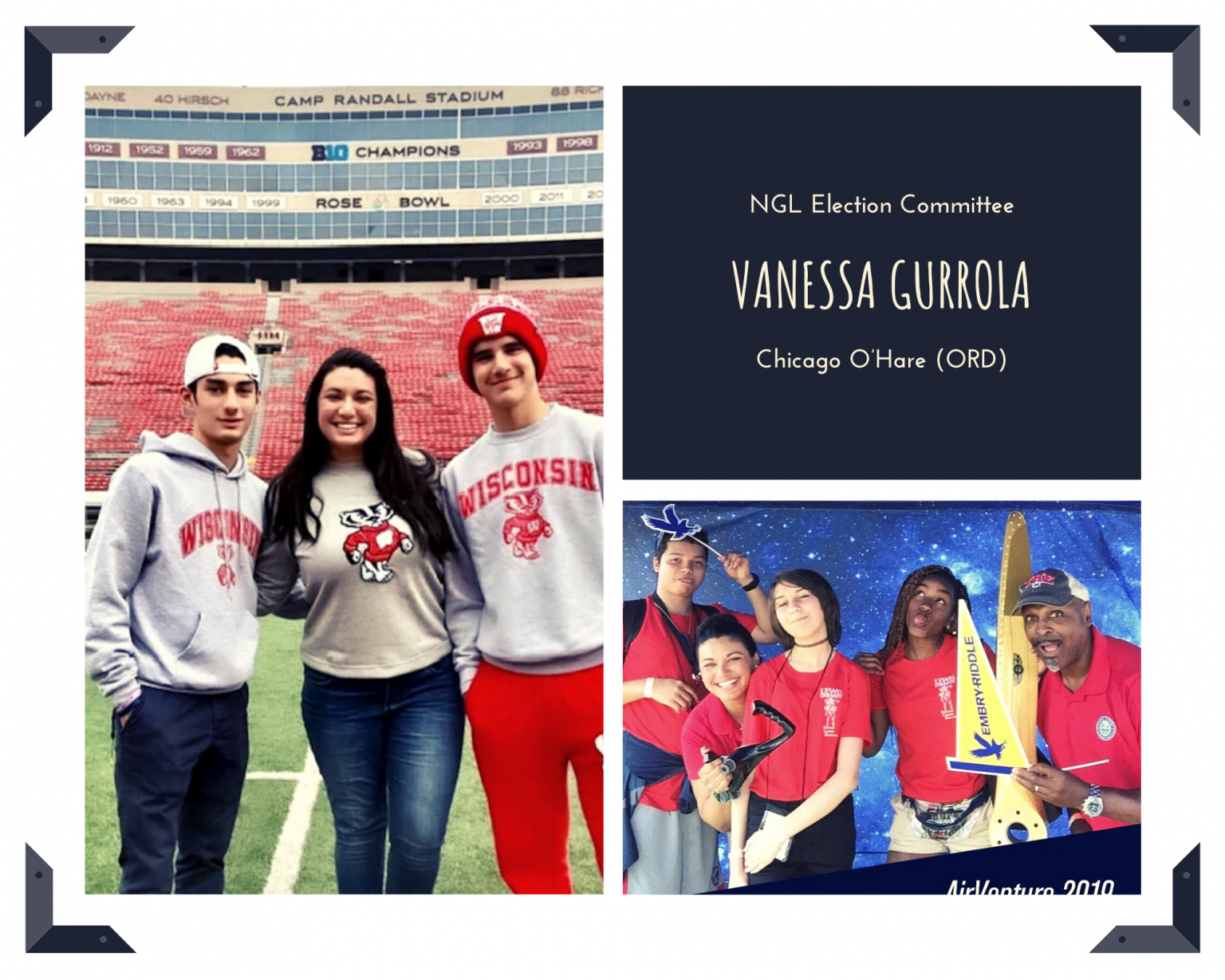 NGL Member Highlight: Vanessa Gurrola, ORD Local Secretary & Election Support Committee 
Background:   I grew up one block away from Chicago Midway Airport . Every job I ever had was airport related. I started when I was 15 at some food stand in the terminal. Then, pushed wheel chairs for a little bit.  After that, I started working for the private company that ran the security checkpoint.  After 9/11, the Transportation Security Administration took over the checkpoints, and I was hired into the government at 18 years old.   I knew early on that I couldn't work there forever, so I decided to use it as a stepping stone. I was on USA jobs everyday looking for something. Then, the off the street bid open for Air Traffic.  So, here I am.
What do you like to do for fun:   I am mom of two boys (15 and 20). Most of my free time is spent traveling the country for their sports. Now that they are a little older and I have some more freedom, I  still do a lot of traveling, but for myself. I like to stick to places that I can either scuba dive or hike. I am very passionate about outreach.   I help run an aviation camp every summer.  We have the kids for a week long overnight camp and we teach them about every possible career in aviation.  It's a lot of work, but it's definitely my favorite week of the year. This year we were unable to host,  but I learned that I can reach so many students by zoom career fairs.    
Work Background: I started my ATC career at Midway Airport in 2008. I thought I would stay there forever since it was basically home for me but after a few years,  I longed for something bigger.  I transferred to O'Hare .  
How did you get involved with NATCA?  What roles are you fulfilling? I worked for a government agency without a union.  I have experienced what it's like to not have anyone to speak up or fight for you when an employer isn't doing the correct or fair thing. Experiencing the difference and knowing how much NATCA does for us, I knew that I had to get involved. I am currently the local secretary at O'Hare. Also, I'm a member of the Election Support Committee. 
Why is NATCA important to you? NATCA is important to me because it is about being part of the community.  Having a community with a powerful voice.   It's very comforting to have the support of this amazing community and family.