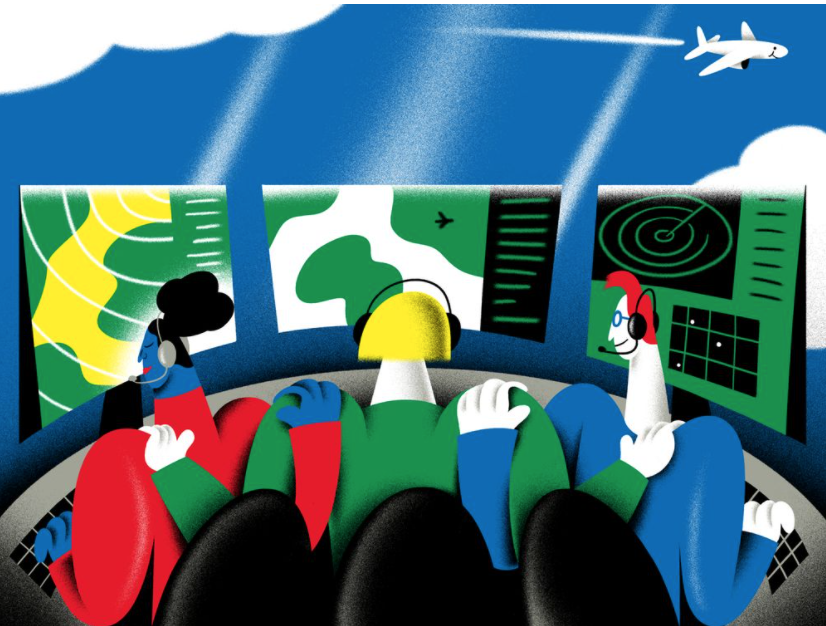 Bloomberg Businessweek: How I Collaborate – Amy Lark, Air Traffic Controller
From her perch at Potomac Consolidated Terminal Radar Approach Control in Warrenton, Va., air traffic controller Amy Lark directs planes arriving and departing from five airports: Dulles International, Washington National, Baltimore/Washington International Thurgood Marshall, Richmond International, and Charlottesville-Albemarle.
Typically, five miles into a plane's flight, an airport controller "hands off" a plane to Lark. "We put the aircraft on its departure route, climb it up to altitude, and hand it off," she says. On landings, it's the reverse. She usually handles five to 20 aircraft at a time, which means up to 100 on a two-hour shift.
Lark is part of a group of controllers (10 in her crew, 60 in the building), supervisors, technicians, pilots, and traffic management coordinators (who communicate with other facilities) collaborating in real time. Here are her tips for working effectively in teams.