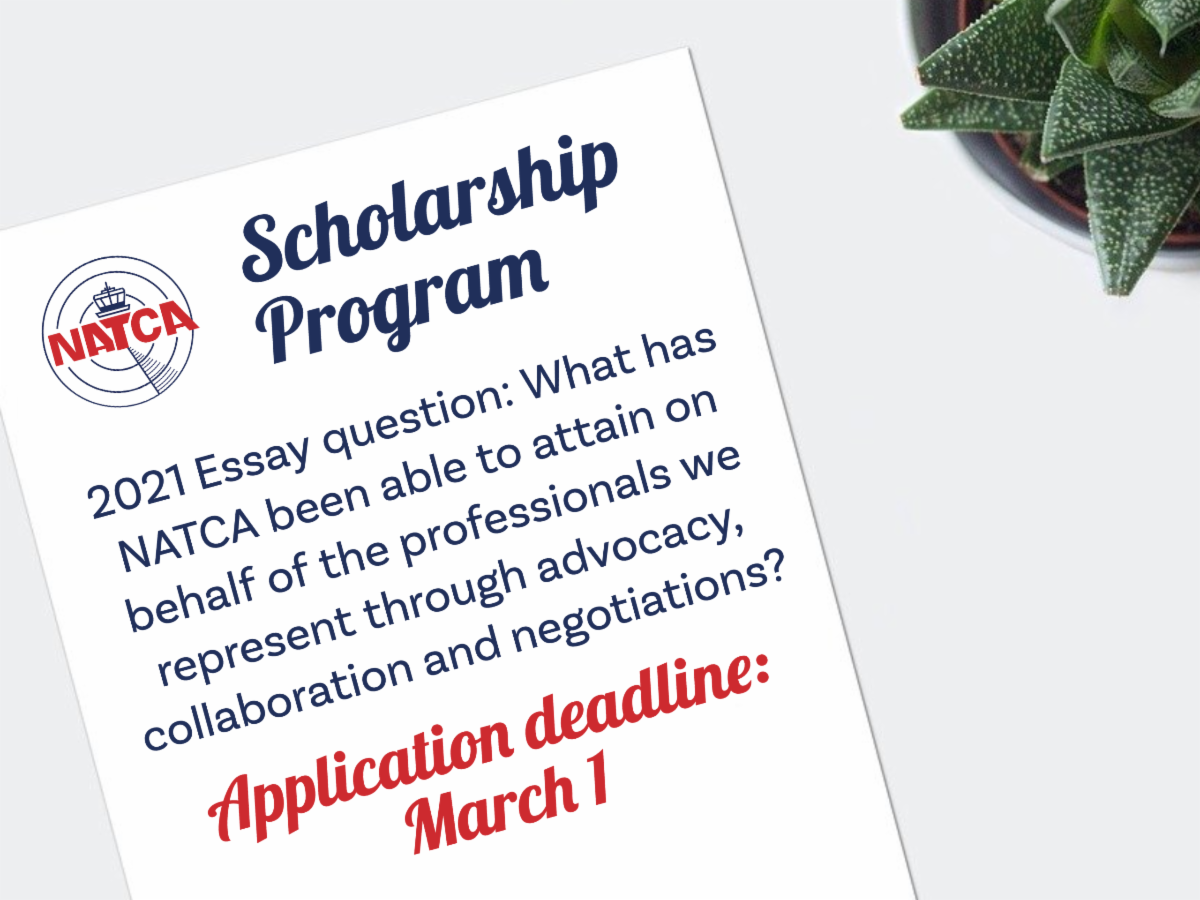 Apply for NATCA's College Scholarship Today!
NATCA offers a scholarship program for spouses, children, stepchildren, and legally adopted children of active, retired, and deceased members in good standing for at least two consecutive years. This scholarship is for full-time attendance at accredited colleges and universities within the United States and its territories for an undergraduate degree program.

Applicants must apply in writing to the NATCA National President no later than March 1 for the college/university attendance in 2021, and submit a qualifying 500-word essay.

During a crisis, like COVID-19, many workers have been able to perform their work from home. Many essential workers, like air traffic controllers, are unable to do so. Describe in 500 words or less: "What has NATCA been able to attain on behalf of the professionals we represent through advocacy, collaboration and negotiations?"

NATCA will notify applicants as to whether they will receive the scholarship by April 30, 2021. For details about the NATCA Scholarship Program, including the application, click here.