Occupational Safety and Health Administration (OSHA) Committee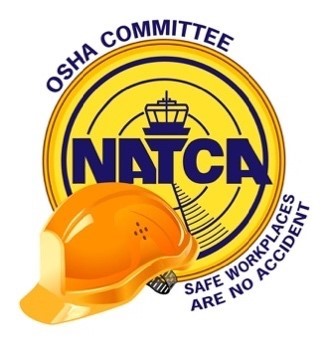 Karena Marinas (ZLA) is the Chairperson of NATCA's OSHA Committee.    
Background: The NATCA OSHA Committee endeavors to assist NATCA representatives and members to identify, understand, prevent, and seek remedy for occupational safety and health (OSH) issues. The committee is comprised of a NATCA OSHA representative from every region. Each OSHA representative works with their service area-level management counterpart in the FAA's Environmental Occupational Safety and Health (EOSH) Services group and represents NATCA on their respective Regional Occupational Safety, Health and Environmental Compliance Committees (OSHECCOM). Additionally, the committee Chairperson collaborates with the EOSH Services Group manager at FAA Headquarters, represents NATCA on the National OSHECCOM, and works with NATCA's Certified Industrial Hygienist (CIH) to address indoor air quality (IAQ), water quality, and other issues.  
Chair Update 
Hello NATCA Family! This past month has been full of helping and responding to Routine Level 3 (RL3) Cleaning questions, among other things. Since we are all busy working and being great NATCAvists, I will keep this brief.  
First, the hottest topic lately is the RL3 cleanings. As these rolled out, it quickly became evident that the labeling of the cleaning was very confusing. It is important to understand that the RL3 cleaning is the same thing as the Level 2 (L2) cleaning, except it now clearly touches all the high-touch surfaces in the Operational Areas. Once per day, one Level 2 cleaning will be replaced with an RL3 cleaning that will disinfect all high-touch surfaces inside the operational areas, and throughout your building, with EPA List N chemicals approved for COVID-19. I know it has been made to seem more complicated than that, but it really is not. A note to FACREPS: If and when your facility begins the 14-day training period for RL3 cleanings, please reach out to your Regional OSHA Rep (or me) and be sure to complete the daily survey thoroughly and honestly. Our RVPs are seeing the results of the surveys and sharing them with their Director counterparts and getting issues addressed and best practices noted in real time.  
About regular cleanings, some facilities have reached out because their regular Level 2 cleanings are not being performed completely or often enough. If you have issues with your facility L2 cleanings, the FACREP can contact your site coordinator (COR) to address the issue directly with the janitorial contract holders. If you and your ATM are unsure who the COR is at your facility, I can help.  
Another issue we helped apply some clarity to this past month was surrounding hand sanitizers and surface disinfectants. To keep it short and simple, we expect all hand sanitizers to contain at least 60% alcohol (never methanol). If you have questions about your hand sanitizers or want to know if the surface disinfectants in your building are safe to work around and effective for COVID-19, please contact your regional OSHA Reps.  
In addition to helping clear up COVID-related issues, last week our committee members, and several NATCA Leaders participated in a webinar training from Geoff Bacci on Airborne Viruses. The webinar discussed indoor air circulation as it pertains to the current pandemic and more. Since it was for our OSHA Committee Regional Representatives, it was very thorough and gave us the knowledge we need to understand and assist with questions about viruses and air quality. If this sounds interesting to you, please join us for Geoff Bacci's Airborne Viruses training; a shorter, but very informative NATCA Membership Webinar, on February 24th at 1pm Eastern.  
Finally, this past month, we learned that our friend, retired Region X OSHA Rep, Dominic Petrelli passed away, unexpectedly. Dominic was a mentor to me and a true joy to be around. He is missed dearly, but I have taken solace in the fact that he lives on through is unwavering dedication to our membership and health and safety. As I continued work on the 3900.19C MOU workgroup and provided a routine update to our MOU sponsors and NATCA LR, I thought about how our group has worked hard to ensure FAA lines of business have properly developed clear occupational health and safety programs wherever NATCA Bargaining Unit Members are working. Most of that was honestly attributed to Dominic's hard work and unmatched expertise. We are so lucky he did what he did for us all.  
Stay safe and be healthy.  
Regional OSHA Representative Updates  
NWP 
Karena Marinas (ZLA) is the NWP OSHA Representative and NATCA OSHA Committee Chairperson 
In the past month, I have helped FACREPs in our region with an emergency egress question for SFO ATCT, a ZLA OSHA site inspection and several cleaning and chemical questions as a result of Covid-19.  
NSO  
Mark Sellek (ZJX) is the NSO OSHA Representative and the NATCA OSHA Committee Vice Chairperson 
The new year has started with no shortage of activity in the Southern Region.   
Pensacola ATCT (PNS) has completed structural repairs and undergone fire system testing.  During the evaluation, the FAA's Fire Engineer (FE) found the stairwell pressurization system underperforming.  Technical Operations (TO) has been working with the airport authority to purchase necessary equipment and complete repairs to the system to achieve design performance.  TO anticipates repairs will be complete in 3-4 weeks, and PNS will be able to re-occupy the permanent structure.   
Several facilities in the region have begun Routine Level 3 (RL3) pilot programs with great success.  These facilities have managed to avoid several ATC-0 events, and the pilots have moved on to permanent programs.  Local representatives continue to provide valuable feedback to ensure success at each facility.   
Ashville ATCT (AVL) reported water quality issues and conducted testing.  After reviewing successful results, the water at the facility returned to service.  Additionally, Jacksonville Center (ZJX) connected the new water main to the building and conducted water testing.  Again, results returned within tolerances, and facility water service restored.   
Charleston ATCT (CHS) reported a wasp infestation issue, and pest control planning failures addressed.  Facility leadership is working to resolve the issue, eliminate the wasps, and implement an effective, ongoing control program.   
After intense storms across central Florida during the last week of January, Tampa's (TPA) sewer issues have returned.  The Facility Representative (FacRep) has filed another Unsatisfactory Condition Report (UCR), and the District General Manager was visiting the facility during the event.  This reoccurring issue is causing concern for the facility, especially with upcoming special events and summer weather.   
COVID-19 (CV19) continues to be the center stage issue in the Southern region, with January's caseload exceeding Decembers.   
NNM 
Krissy Lewandowski (P80) is the NNM OSHA Representative and Patrick Long (ZSE) is the Co-representative 
We have found that ZSE is still struggling to get appropriate Level 2 cleanings and we are working to get this corrected. If you have issues with Level 2 cleanings at your facility, the NATCA FACREP can reach out to the site coordinator (COR) to have them addressed.  
PDX/P80 has an outdoor construction project in process. The project required an alternate fire evacuation route that we reviewed and implemented.  
Meanwhile, multiple facilities had non-approved hand sanitizers and we worked with them to get FDA/CDC approved products.  
Likewise, P80's cleaning contractor was found to be using cleaners that were not on the EPA's List N for COVID-19, so the issue was brought to attention of tech ops, and a correction is in process.  
Finally, we aided multiple facilities in implementation/understanding of level 3 cleanings.  
NEA 
CJ Jacques (PHL) is the NEA OSHA Representative 
No new issues for the NEA region.  
NCE  
Dan Sherritt (DSM) is the NCE OSHA Representative 
No updates for the NCE region.  
NGL 
 
Xavier Rivera (ZID) is the NGL OSHA Representative. 
In the past month, I have assisted FACREPs with the roll out of RL3 cleanings and pilot programs within the Great Lakes Region. Additionally, I continue to monitor antiviral wipe and hand sanitizer supplies across the region.  
NNE 
Matt Murray (ZBW) is the NNE OSHA Representative 
The New England Region is working one issue: A sewer pipe rupture at Bedford (BED) tower.  Controllers began to complain about a sewer smell and notified Tech Ops.  In previous cases, the smell emanated from a dry drainpipe, but after another week the smell seemed to get worse.  Tech Ops was notified again and found water on the lowest floor of the tower.  A contractor was brought in to clean the flooded area, only to find the water was coming from a broken sewer pipe.  The FACREP and local Management are working the issue and it will hopefully be resolved quickly.  
NSW 
Deb Stewart (CRP) is the NSW OSHA representative 
No updates for the NSW region.  
Region X  
Homer Benavides (EGL) is the Region X OSHA Representative 
This month we helped answer questions regarding injury logs pertaining to COVID-19 and attended national briefings on occupational safety and health issues.  
NAL 
Larry Trottini (FS4) is the NAL OSHA Representative 
Currently, I am handling an OSHA inspection issue in addition to working numerous COVID issues in almost every facility in AK. Level 3 cleanings have been completed as necessary and the state of Alaska has extended its State of Emergency declaration.  
Additionally, I have been working regular Level 3 cleanings in Anchorage (ANC), Anchorage Tracon (A11), Kenai (ENA), and Anchorage Center (ZAN) as well as numerous Tech Ops issues throughout the state that have resulted from travel restrictions. Finally, I have escalated the SIT, BRW, and KTN backup power issues, am working travel issues to OKC and ENA academy for the next AFSS training class, beginning in February.