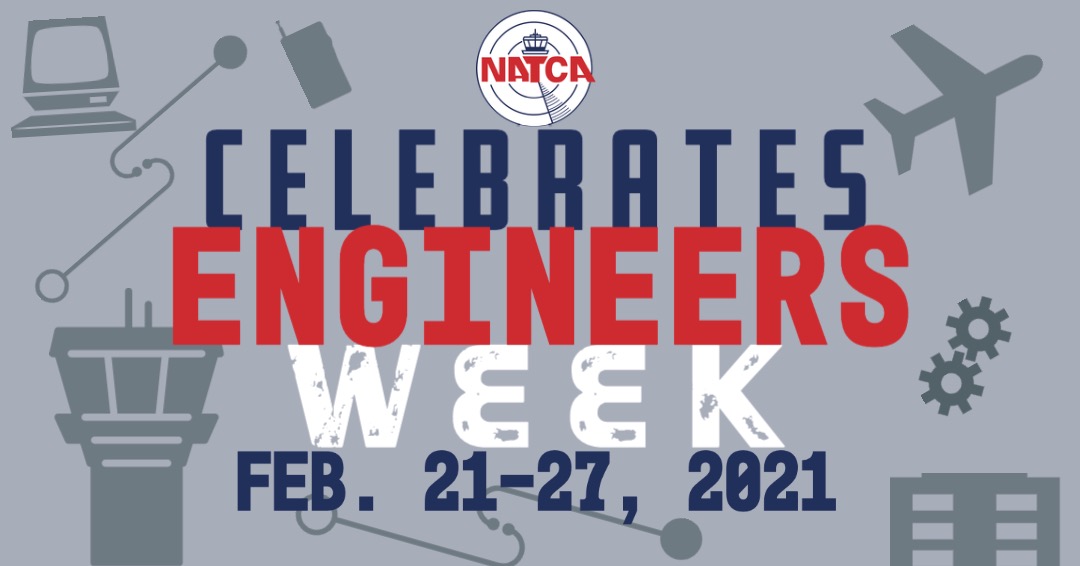 Happy Engineers Week 2021!
Dear Brothers and Sisters,

Happy Engineers Week!

Feb. 21-27 is Engineers Week, a recognition and celebration of the accomplishments of people in engineering professions. The week was founded in 1951 by the National Society of Professional Engineers to increase understanding of and interest in engineering and technology careers and to help ensure a diverse and well-educated future engineering workforce.

Engineers Week gives our Union the opportunity to recognize the diversity of engineering professionals we have within our NATCA family across multiple lines of business. NATCA represents 10 different bargaining units in Region X with 51 different job classifications. These professionals work in Engineers and Architects, Aircraft Certification, Airports Division, and Information and Technology (AIT). Region X members are located and involved in every aviation-related activity in the National Airspace System (NAS) across the nation and U.S. territories.
This week on NATCA's social media channels, we're sharing videos of Region X members talking about the work they do for the NAS. Today's video features NATCA member Evonne McBurrows, a civil engineer from the Detroit District Office in Engineer/Great Lakes Region (EGL). McBurrows discusses the work she and other Airports Division professionals do, and how it directly affects air traffic. Projects range in size from large changes to runways and taxiways, to smaller ones like updating faded airport markings. The McBurrows video can be seen here.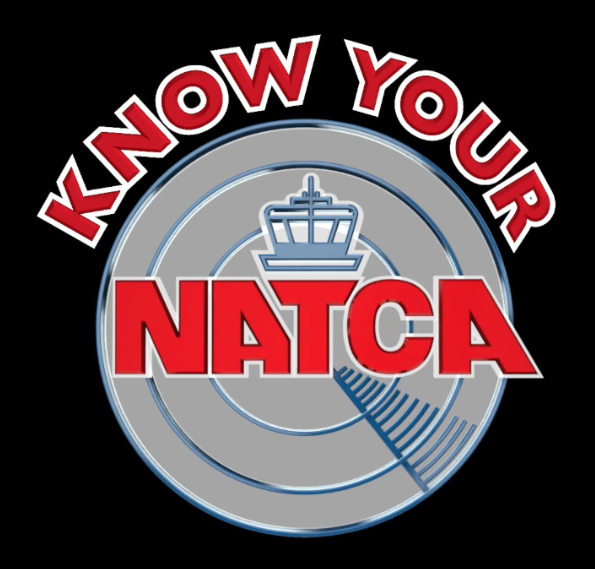 These videos were developed by NATCA's Union Synergy Committee, as part of their "Know Your NATCA" effort. This program is intended to highlight the diversity of aviation safety professionals that are a part of our NATCA family. If you are not already a member of the Union Synergy Facebook group, all active and retired NATCA members can join the private group here.

The following members will be featured this week (in the order that their videos will be posted).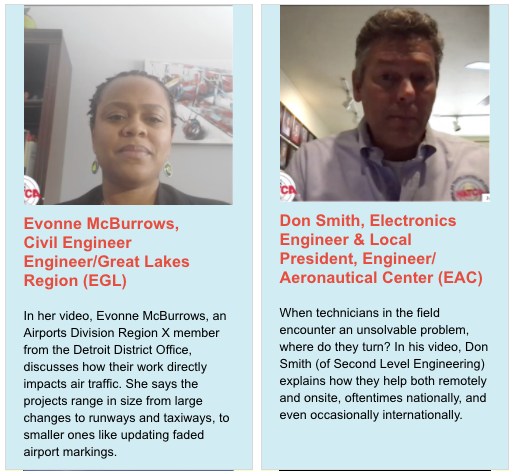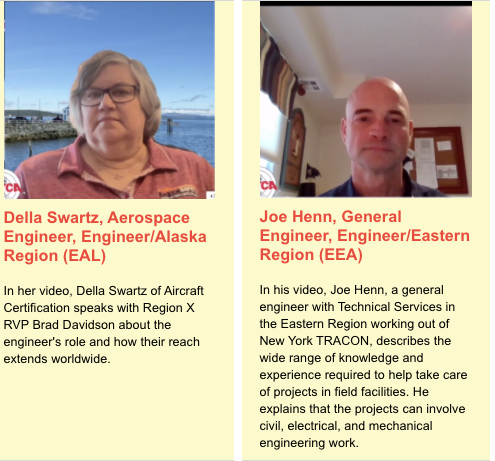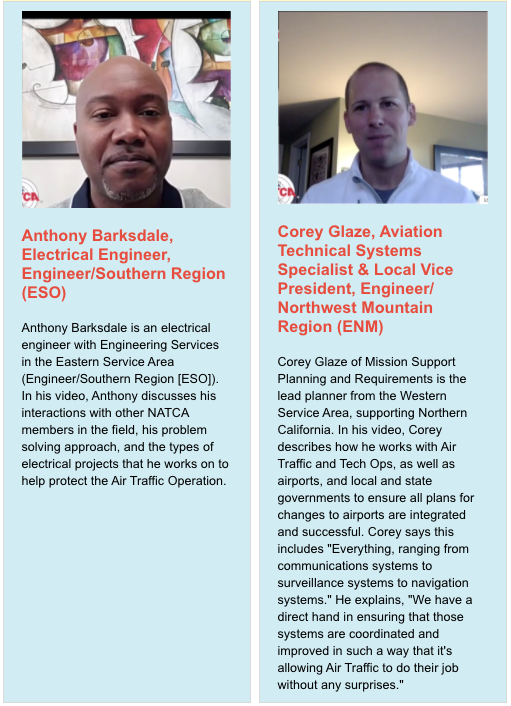 We applaud the work and dedication of all our members in Region X. We are proud to be their union brothers and sisters. We wish everyone a happy Engineers Week!

In solidarity,

Paul and Trish