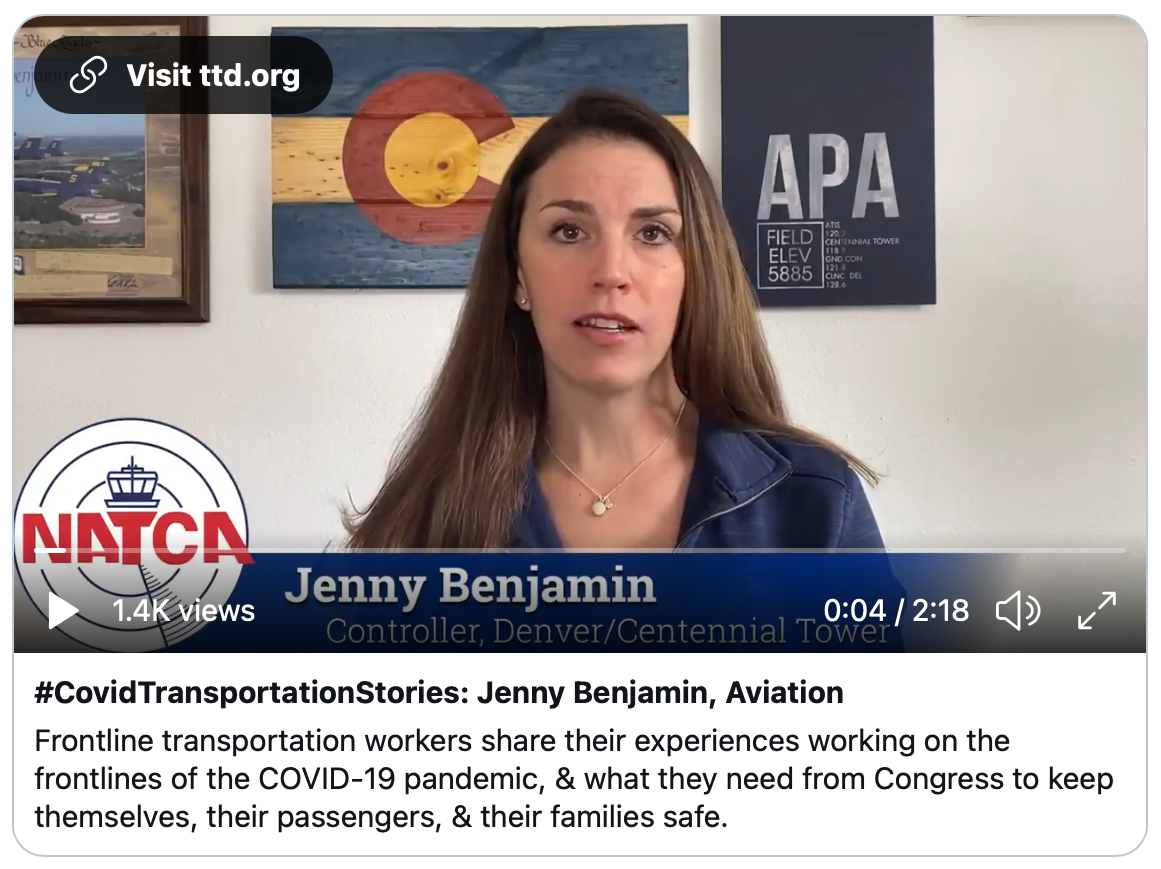 APA, NLC Member Jenny Benjamin Represents NATCA & Describes Working During Pandemic
NATCA member Jenny Benjamin (Denver-Centennial ATCT, APA, and our Northwest Region Representative on the National Legislative Committee) shared her story as part of the effort earlier this month by the Transportation Trades Department, AFL-CIO (TTD) to highlight the challenges faced by U.S. workers across all transportation sectors during the COVID-19 pandemic. The video project, called #COVIDTransportationStories on Twitter, was organized in conjunction with the House Transportation and Infrastructure Committee hearing on the topic that was held on Feb. 4.

Benjamin's video stood out and was highlighted by other media including in an article by Politico about the hearing. In her video, Benjamin stated, "I work in a small round tower about 14 feet across. At times, there are almost 10 people in that small space." She continued, "Despite our efforts to mitigate exposure, we've seen the virus affect 300 FAA facilities nationwide." Watch the full video here.