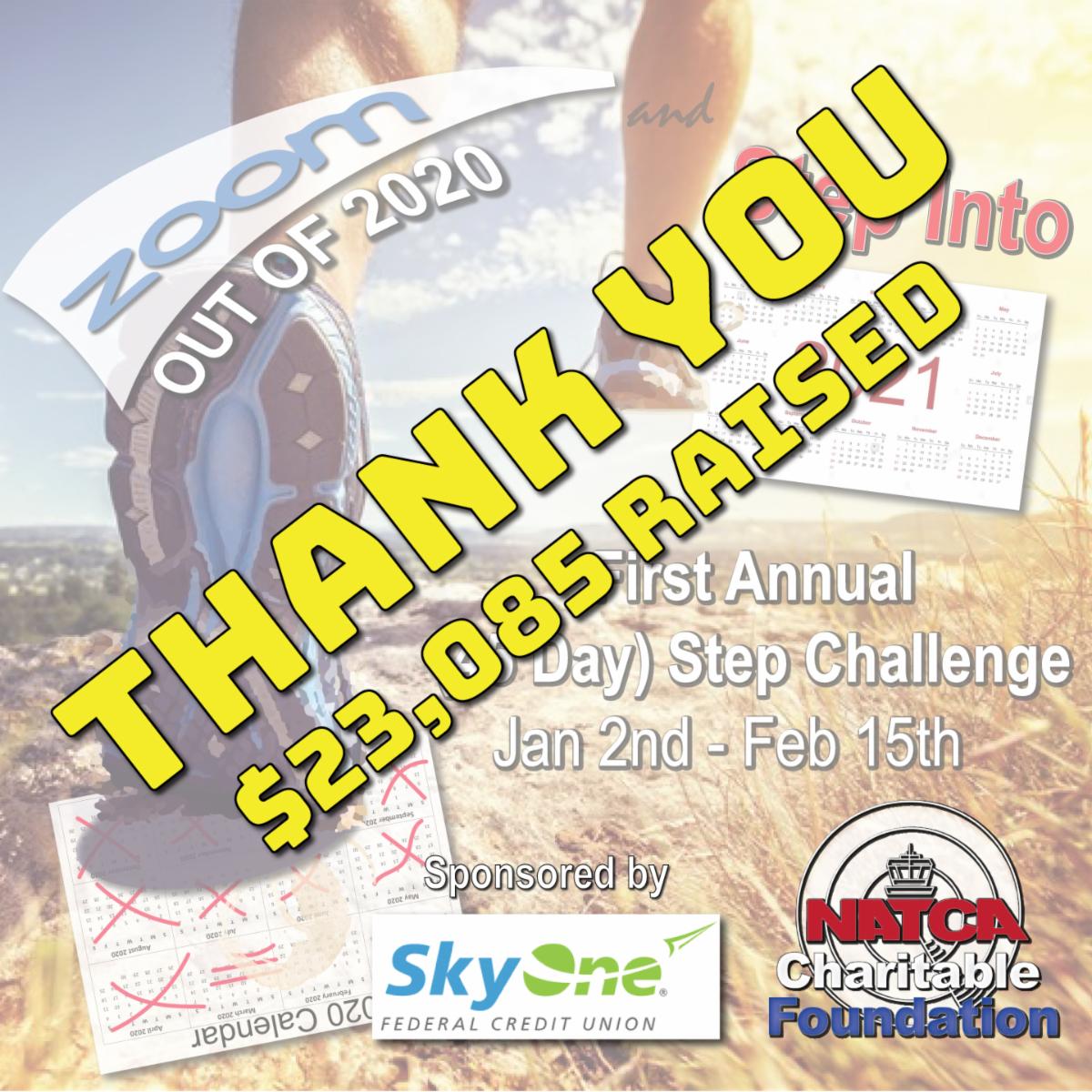 NCF Concludes its Successful Step Challenge
The NATCA Charitable Foundation's (NCF) First Annual Step Challenge ended on Monday, Feb. 15. Thank you to everyone who participated to support NCF. We raised over $23,000 and had over 800 steppers in this challenge. Steppers walked a total of 360,035,584 steps and 164,701.22 miles. We had 45 steppers walk over one million steps in 45 days. "When we set up the challenge and capped the steps at 40,000 per day, we never imagined people would not only meet this challenge, much less exceed it every day for 45 days," said NCF President Corrie Conrad.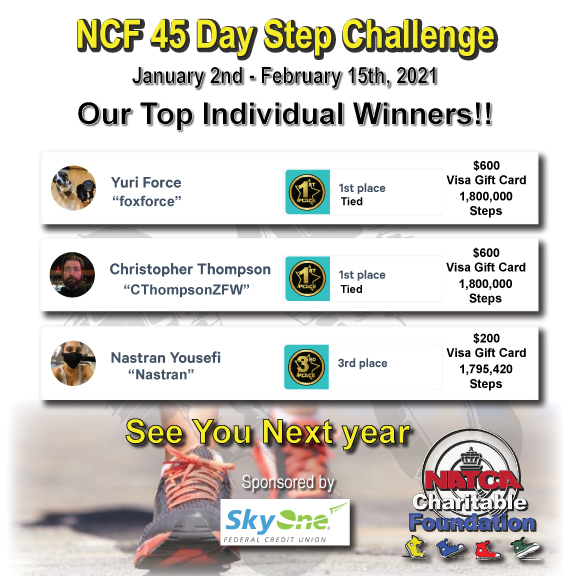 Two steppers – Atlanta TRACON (A80) member Yuri Force and Fort Worth Center (ZFW) member Chris Thompson – walked over 40,000 steps every day of the step challenge (the maximum allowed per day) and tied for first place. Since a tie-breaker was not announced, both steppers are receiving the first place prize, a $600 Visa gift card. Congratulations to Force and Thompson, who each totaled 1,800,000 steps. The third-place stepper – El Monte ATCT (EMT) member Nastran Yousefi (1,795,420 steps) – was not far behind and will receive a $200 Visa Gift Card.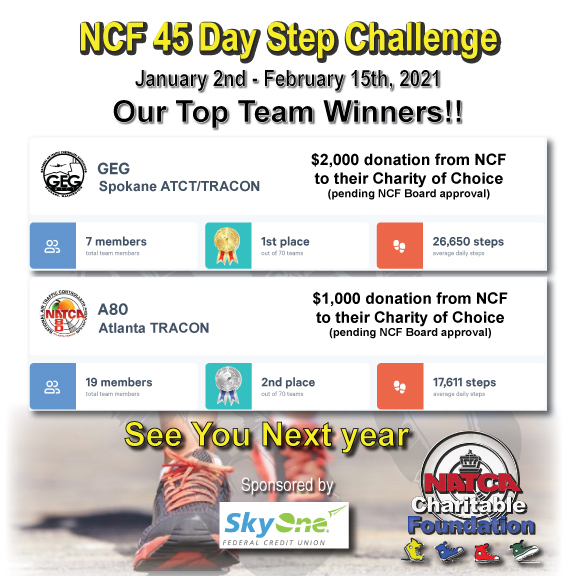 Seventy-two teams competed against one another in friendly competition for top average steps per day.

Congratulations to Spokane ATCT (GEG), taking first place in the Team Challenge, with an average step count of 26,650 per day. They will receive $2,000 to donate to their charity of choice, a trophy to try to defend in 2022, and major bragging rights.

Congratulations to A80 for taking second place with an average of 17,611 steps per day. They will receive $1,000 to donate to their charity of choice along with bragging rights.

"Thank you to everyone who participated and donated," said Conrad. "And thank you to SkyOne Federal Credit Union for sponsoring the Step Challenge. We are looking forward to the NCF's next Step Challenge in 2022!"