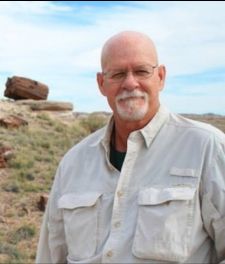 NATCA Mourns the Loss of Founding Region X Member, Rep, and Engineer Mark McLaurin
A founder of what would become Region X, Mark McLaurin, passed away peacefully on December 27, 2020 in Bastrop, Texas. Mark was crucial to the formation of the Engineers & Architects (E&A) bargaining unit. In 1995, negative dealings with the FAA led Mark and three other engineers to meet with two different union representatives. Based on that meeting, they followed up with National Air Traffic Controllers Association (NATCA) and NATCA responded in a timely, professional manner leading to the eventual certification of the NATCA E&A bargaining unit in November 1997.
Curt Howe said he first met Mark in 1998 when the first eight local engineer representatives met in Mesquite, Nevada to set their strategy. At that time, Mark was the principal representative for the E&A unit in Burlington, MA. Subsequently, Mark represented our Burlington E&A local at the 1998 NATCA in Washington event, the first attended by NATCA members that were not air traffic controllers. Mark was bold in representing his membership's concerns and helped lay down the strategy for the E&A unit's first collective bargaining agreement. Curt related that Mark had a great spirit, spoke directly and you always knew his position. At an engineer meeting in Texas, Mark told Curt "always look down when walking in Texas, there are things that bite." He served with the Bureau of Reclamation, Army Corps of Engineers in Alaska then worked in FAA's New England region finishing his engineering career in the FAA Southwest region in July 2016. Curt said he'll miss Mark greatly and the memories of Mark remain.
Southwest region Local ESW RNAV member, Tom Antone, remembers Mark as a "behind the scenes guy" on the original 2002 E&A collective bargaining agreement. Tom recalled Mark working on many projects in the FAA, Army Corps of Engineers, Bureau of Reclamation and even the 2020 Census. Tom added that Mark was of Scottish descent whose family came very early into the Texas hill country. Tom added that Mark loved golf, Texas A&M University and he was an FAA navigational aids guru.

Local ENM terminal engineer, Jon Ikeda, offered that Mark was one of the senior civil engineers when Jon began his career as an engineer with the Alaska District Corps of Engineers in 1983. Mark immediately welcomed Jon to the group made sure to invite him to do things on the weekends. Mark understood most people were not from Alaska and did not have roots. When Mark was in the outdoors, he was in his element. Mark was part of group at work who bought a hovercraft to explore the Alaska wilderness. On the fateful second trip, Mark and a friend flipped the hovercraft on the Susitna River. They had to spend a few nights out roughing it until they were rescued. Mark wasn't too upset by it. He continued to go out on adventures from: camping in the snow to trout fishing, float trips, hiking in waders for miles to go king salmon fishing, or just climbing to the top of mountain just because it was in front of him. "You could always count on Mark for help or to lend an ear if you needed to talk". Jon said he'll miss his good friend Mark.

Please visit Mark's memorial page and if interested, sign the guest book here:
https://www.legacy.com/funeral-homes/obituaries/name/mark-mclaurin-obituary?pid=197618509&v=batesville&view=guestbook&page=2