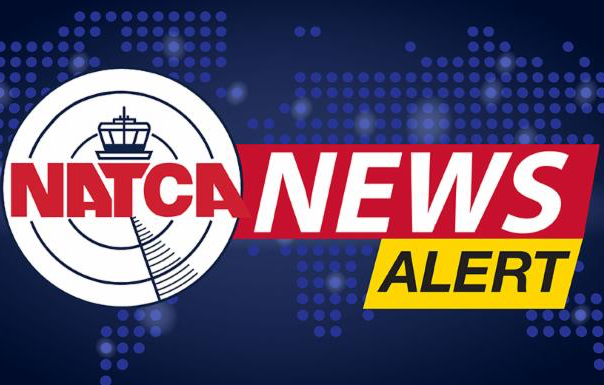 NATCA News Alert: COVID Relief Bill Helps NATCA Members, Working Families, Aviation Brothers and Sisters
Brothers and Sisters,
Yesterday, President Biden signed into law a $1.9 trillion COVID relief package titled the American Rescue Plan Act of 2021 following passage in Congress this week.
In addition to the $1,400 direct payment to most Americans along with the expansion of unemployment benefits through early September, there are several positive provisions in the law that support working families, union members, and our aviation brothers and sisters. Just as important to our Union, throughout consideration of this legislation in Congress, NATCA worked closely with House and Senate leadership to reject hostile amendments that would have negatively affected our members and the safety of the National Airspace System.
Benefits of the Law to FAA Employees
The American Rescue Plan contains $9 million in funding for the Federal Aviation Administration (FAA) to pay for COVID-19 leave for its employees through Sept. 30, 2021. Even though this new leave provision does provide a new benefit to FAA employees, it is not perfect. Like all federal employees for whom this new leave is available, employees who use leave under this section will not have the time count toward their federal retirement. We are still reviewing this section and will work with the FAA on implementation of this program, which adds new categories of leave that previously were not provided in the CARES Act, nor negotiated between NATCA and the FAA.
The new law also includes an additional $14 billion to speed up COVID-19 vaccine distribution and $49 billion for testing, contract tracing, and research.
Beyond direct COVID-19 relief, the American Rescue Plan also includes relief for multi-employer pension plans, which are sponsored by many unions. There are 124 multi-employer pensions currently in "critical and declining" status, according to the Pension Benefit Guaranty Corporation. About one million workers are in these plans, in addition to those already receiving annuities. Those plans were projected to have insufficient funds to pay full retirement benefits within the next 20 years. The law contains $86 billion to support those plans, ensuring full funding for the next 30 years.
Unions, Laid Off Employees, Airline Employees All Benefit From Law
Additionally, the Paycheck Protection Program – an important part of earlier COVID-19 relief packages – was expanded to include labor unions, adding them the existing program for small businesses and other non-profit organizations.
The law also provides 100% COBRA subsidies for employees who were laid off during the pandemic, expands the child tax credit for those who qualify, and provides $40 billion to stabilize the child-care industry.
Finally, the American Rescue Plan extends the payroll support program (PSP, another program that was a part of earlier COVID-19 relief packages) to ensure that airline employees will not be laid off through September 30, 2021. NATCA strongly supported this provision in prior legislation, as well as in this enacted law. As a result, American Airlines and United Airlines canceled their planned furlough of approximately 27,000 employees. An additional PSP was established for the retention, rehire, and recall of furloughed employees of aircraft manufacturers.
As we continue to review the American Rescue Plan in greater detail and enter into agreements with the FAA over the provisions within it, we will provide you further updates.
In solidarity,
Paul Rinaldi
President
Trish Gilbert
Executive Vice President