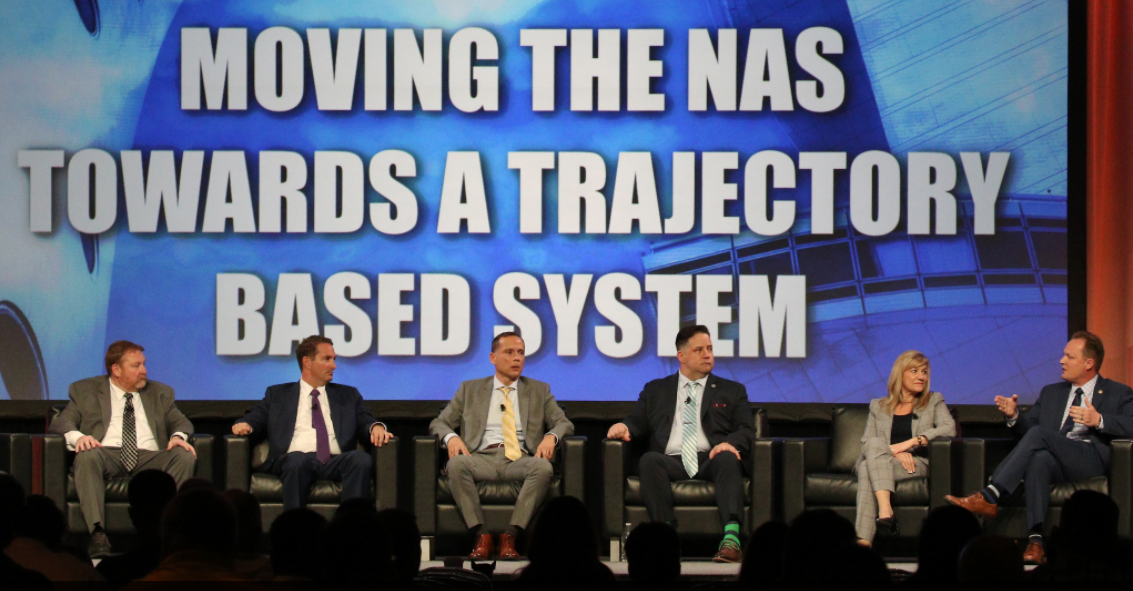 NATCA Works with FAA to Host TBO Industry Day
NATCA and the Federal Aviation Administration (FAA) hosted a virtual Industry Day for Trajectory Based Operations (TBO) in January. It was geared specifically towards collaboration with airlines and operators. "As the Agency, in collaboration with NATCA, has developed and begun to deploy, aspects of initial TBO, industry representatives have indicated their desire for greater dialogue and information on what the Agency is working on in the near-term as well as future concepts," said Trajectory Based Operations Article 114 Rep Phil Hargarten (Seattle TRACON, S46). "TBO Industry day was an opportunity for the FAA and NATCA to begin that dialogue to keep the various stakeholders informed as well as to hear any concerns they may have as TBO rolls out."
Approximately 280 participants attended this event, which included airline representatives, Airlines for America (A4A), labor organizations, airports, and more.
TBO is important in air traffic control (ATC) because it will integrate time-based management (TBM) with performance-based navigation (PBN) to improve repeatability and predictability, and reduces the need for tactical initiatives and interventions. "One of the questions asked during the event was, 'will TBO make ATC easier or reduce the workload for controllers?'" said Hargarten. "TBO will not turn air traffic controllers into monitors; they will still need to do their jobs. A greater proliferation of tools will help controllers and TBO will improve how delays are absorbed over an entire flight. The distribution of delay will be accomplished by ensuring the appropriate tool is used at the appropriate time which will aid controllers by reducing the need for ground delay programs, miles-in-trail initiatives, and last-minute holding."
"Our Article 114 TBO representatives are doing a great job of working collaboratively with the Agency to implement and integrate TBO into the National Airspace System," said NATCA Safety and Technology Director Tom Adcock. "Representatives at the national level and the operating areas are working together to ensure that our membership will benefit from the potential opportunities that TBO has to offer."
TBO Industry Day was truly another example of effective collaboration between NATCA and the FAA. For several months, NATCA reps worked hand-in-hand with FAA management leads, conducting extensive preparation meetings, gathering and sifting through data, reviewing presentations, and rehearsing the event. On the day of the event, NATCA representatives participated with their management counterparts in panels and briefings as well as answering questions from audience participants.