New Member Benefit: NATCA's Relocation Services
NATCA is proud to announce a new member benefit: NATCA's National Real Estate/Relocation Services by Beacon Relocation Services. Whether moving locally or across the country, both active and retired NATCA members and their extended families can expect top-notch real estate services when buying or selling a home. Backed by a vetted network of real estate agents, NATCA members can count on Beacon Relocation for unparalleled service, expertise, and guidance every step of the way.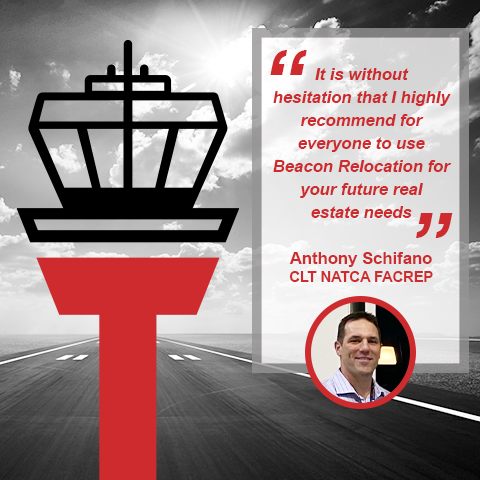 Beacon Relocation was founded by two retired air traffic controllers, who lived through the relocation process themselves. Kevin Walker is a retired air traffic controller and NATCA member from the Charlotte Douglas International Airport. Jade Barnett served in the U.S. Air Force for 20 years. He is a retired air traffic controller and combat airspace manager.

Walker and Barnett know how difficult and frustrating the home buying/selling process can be. Beacon Relocation is here to help with selling your current house, finding a new affordable home, and in the transition process, arranging discounts for movers and storage, if necessary.

The benefit is at no cost to the NATCA member. It provides sellers with a reduction in listing fees, and buyers will receive 20% of the real estate agent's commission toward their closing costs. In addition, each NATCA member that buys or sells a home using this benefit will receive a $100 gift card after closing.

It only takes a minute to activate your benefit. Click here to learn more and get started.
NOTE: The 20% real estate agent commission credit must be on the closing disclosure and approved by the lender and all parties in the real estate transaction. The Real Estate Commissions in the following states do not allow a buyer commission credit at this time (2021): Alaska, Kansas, Louisiana, Mississippi, Missouri, Oklahoma, Oregon, and Tennessee.