NCF Makes a Donation to Foar From Home
Last week NCF Treasurer Betsy Beaumont, Fort Worth Center (ZFW), presented a check for $2,500 on behalf of NCF to Foar From Home, a rowing team of four U.S. military veterans trying to make a difference and raise awareness for veteran suicide. Each from a different branch of the military (Army, Navy, Air Force, and Marines), these brave veterans are rowing across the Atlantic Ocean, from the Canary Islands to Antigua with a goal of raising $500,000 for "Now Veteran Need."

There is an average of 22 veteran suicides daily in the United States. Both men and women leaving U.S. military service face challenges while transitioning into normal civilian life.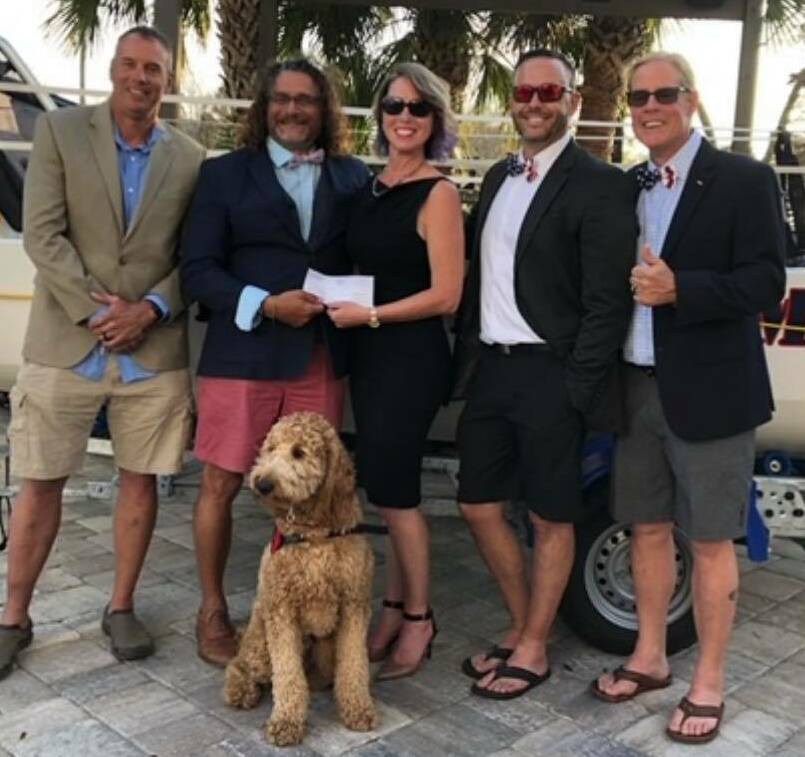 After delivering the check, Beaumont said, "I knew when I met this team, they were special. The passion and drive that they have to help bring an end to veteran suicide is extraordinary! Having NCF help in that fight is an honor and privilege."

If you'd like to follow them along their journey, you can find them on Instagram (@foar_from_home). NCF is a Bronze Shark Sponsor of Foar From Home, so keep an eye out, as NCF's name will be somewhere on their boat! You can also follow (@chewy_theservicedog) who is pictured above. He is being trained to become a service dog for a veteran with post-traumatic stress disorder.