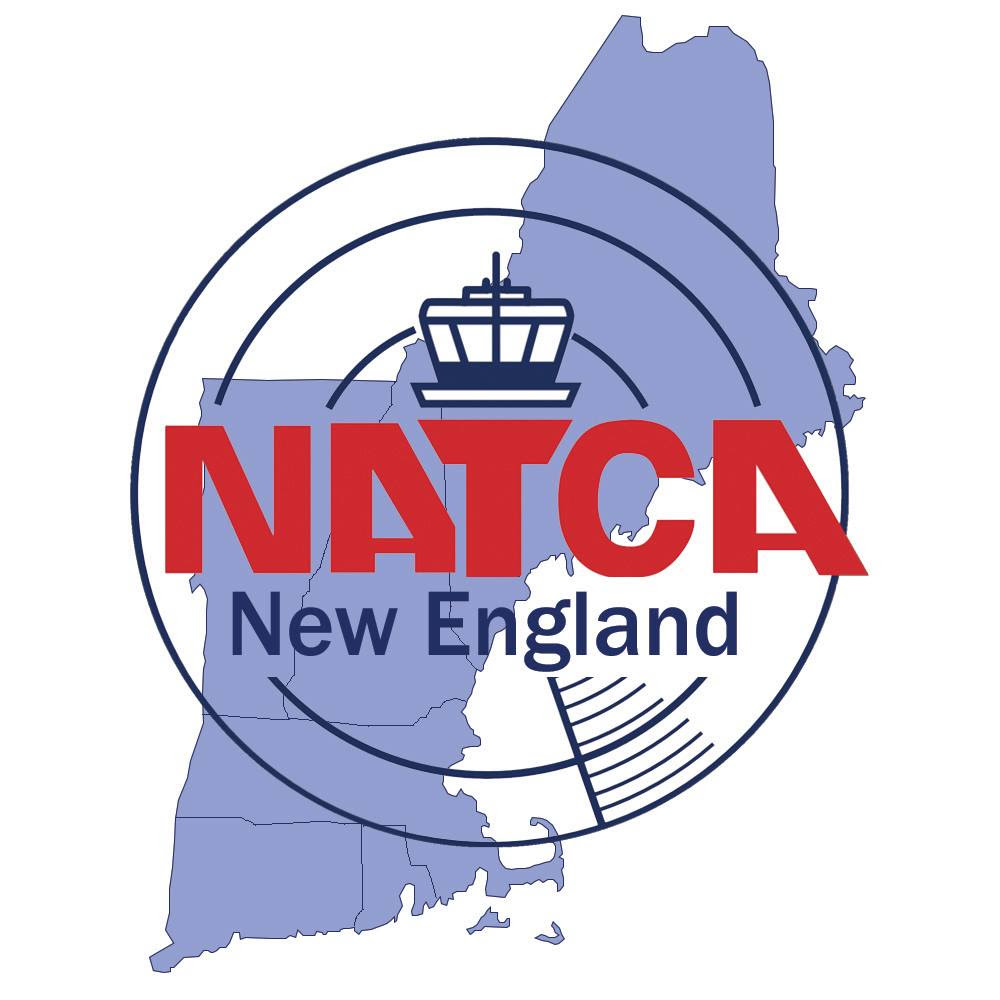 March 2021 New England Regional Update
From Mick Devine, NATCA New England Regional Vice President
It's been a year now!!! I do remember last March when states were shutting down for two weeks to get this virus under control, I thought to myself that I'd never be able to be cooped up in my house for two full weeks. It's now been over fifty-two of them. It has become very surreal and a lifestyle I'm still not comfortable with. We couldn't have been as successful as we were without an all-hands-on-deck mentality.
The purpose of the structure we have established in this region was to be able to combat the abnormal. To be able to carry on with the day-to-day necessities of running a labor union, while being able to put many eyes on issues as they pop up. We just never thought it would be a pandemic. With all that being said, the structure works for any size issue. The key is now and always has been communication.
Throughout the late month of March and into early April, Curt, Scott, and I had professional development discussions with each one of our FacReps and Committee Chairs in the region by themselves. We have asked for a lot from all of our reps and committee chairs and this was their opportunity to hear feedback, and more importantly, to give feedback. The most dangerous place we can be as a region is satisfied. We have to strive to improve daily, and that is only done with a back-and-forth communication highlighting clear goals, identifying challenges to those goals, and working through those challenges together.
There are three important tasks we ask our reps to do to be successful: set clear goals and objectives, align their members in a direction to meet those goals, and motivate them to work together towards those goals. Those are the pillars we set as we continue down the all-inclusive pathway of "We". The easy part sometimes is finding those that want to be successful. ARVP Scott Robillard always says I need you to do three things—show up, care, and try. If you do those three, we can help make you successful. Once we find those willing to show up, care and try, only then do they begin with the three pillars mentioned. And those can only be met with communication.
We ask a lot of our leaders and our feedback to them is crucial in their growth. Feedback is a two-way street though. We keep high expectations on our leaders, and we keep even higher ones on ourselves. That is why our one-on-one calls with our reps require feedback on us as well. We need to know if we are meeting their expectations and if we are supporting them in every way they need. We all need to adjust on the fly. What works today may be obsolete next month. COVID has certainly proven that. While elections are the ultimate feedback from the membership at large–if that is when we wait until to get feedback–we are doomed to fail. That is why we continue to communicate on all different levels—FacRep calls, committee chair calls, leadership calls, town halls, facility visits. That is where you get the constant feedback you need to grow. And without feedback and communication, the "We" structure can not succeed.

COVID Vaccines
The FAA is working with the Department of Health and Human Services (HHS) to acquire enough vaccines for the frontline workforce in the FAA. While we await the acquisition, we have been working to establish locations to distribute. As of today, we have established a pharmacy in Nashua, NH which will be able to administer the vaccines to our membership. We are even working on a pharmacy that has advised us that they can actually administer the vaccines at ZBW and A90 specifically. This location will be made available to all of our members in New England. In the next phases, we are working on locations in Windsor Locks, CT, Providence, RI, and Augusta, ME.
As a reminder, employees get 4 hours of excused absence to take the vaccine and up to 16 hours of excused absence to use as you are medically restricted from working position for 48 hours after each shot. You must pre-coordinate with management to be eligible for the excused absence. As many of our states open the floodgates for vaccines, I want to make this next point very clear—If you can get a vaccine and you wish to do so, do it. Do not wait for the FAA to acquire vaccines.
As of right now, according to CDC guidelines, fully vaccinated means you have had all of the shots necessary by the manufacturer (two shots for Moderna and Pfizer and one for Johnson and Johnson) and have been symptom-free for fourteen days. If you are fully vaccinated, you are no longer subject to close contact, UNLESS you are symptomatic. There are also discussions being had at the national level about our high-risk members and what the expectations will be when they have been fully vaccinated or had the opportunity to be fully vaccinated. No decision has been made at this time, but one should be made this week.

Routine Level 3 Cleanings
NATCA and the FAA agreed to what we call Routine Level 3 (RL3) cleanings at the Focus 40 facilities. Yes, there are over 83 facilities at the FAA's focus 40 facilities. We didn't name it, they did. Those RL3s are cleanings that take the place of one Level 2 cleaning and are done to the same specifications as a vendor Level 3 cleaning, minus the walls and floor. Cleanings must be done using chemicals from the N-List. Those are chemicals that are proven to kill the virus. One chemical called Pure Hard Surface (PHS) is a chemical from the N-List that can be used on our equipment in the operation. They can conduct an RL3 in the operation while employees are in the room, they just can't be working on the position that they are currently cleaning.
Right now, we currently have BOS, A90, and ZBW continuing to do RL3s every night. In the next few weeks, PVD, Y90, BDL, BED, and BGR will be starting this process as well. It is important that we monitor the cleanings to ensure they are being done correctly. A properly done RL3 will take the place of a vendor level 3 cleaning which requires an ATC-0 in some instances. It also has shown to slow the spread of the virus within our buildings. Your safety continues to be NATCA's main concern.
---
Upcoming Regional Town Hall Zoom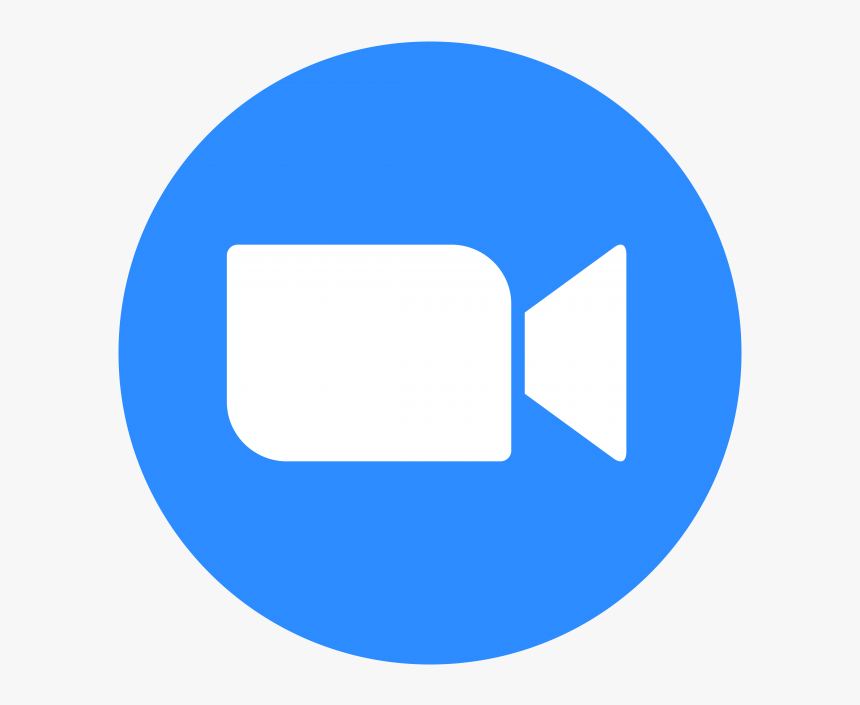 Mark your calendar! On Tuesday, April 6th at 7:30pm, Mick, Scott, and Curt will host a regional town hall Zoom meeting. Information on how to join in on the Zoom call will be emailed to all New England members prior to the meeting.

---
Labor Management Relations
From Scott Robillard, NATCA New England ARVP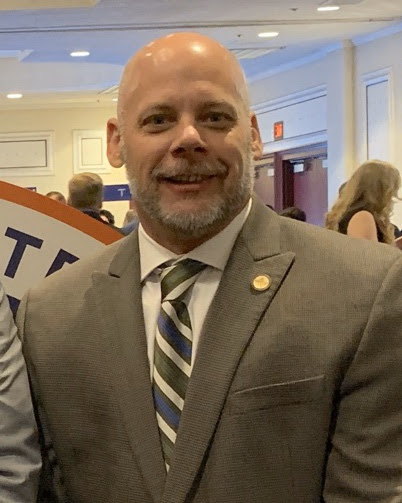 Hello New England,
Being a Union Member, a Union Leader, or a Union Representative sometimes presents a unique question that can be hard for people to reconcile. Who do I work for, the Union or the FAA? What I will tell you is you are asking the wrong question. Unless you are the President or Executive Vice President of the Union, you always "work" for the Agency, they are the "employer". The better question is WHOSE INTERESTS are you representing, the Agencies or the Unions? This is where it becomes important to understand the CBA and how you were placed on the task you are on. Let's take look at a couple of examples:
For all three instances, you are a CPC at BED Tower, and you have been assigned 3 tasks. Whose interests do you represent, how did you get there and how can you be taken off each task?
Task 1: You have been put on a workgroup to change the Letter of Agreement with A90. How did you get on the group? Whose interests? Who can remove you?
Answer: You are appointed by the FacRep. You represent the interests of the Union in how work is performed. You can only be removed by the FacRep.
Task 3: Your facility does not have a Staff Support Specialist (SSS). Every month, you spend 3 days downstairs in the office reviewing tapes and logs and completing Quality Control Checks (QCC) and Quality Control Validation (QCV). How did you get the Article 17 assignment? Whose interests? Who can remove you?
Answer: You are appointed by the FacRep in accordance with Article 17, Section 5, you are representing the interests of the Agency, your assignments and evaluation are by the Agency. You can only be removed by the FacRep. The Agency can discontinue the Article 17 work.
Task 3: You are a member of the Local Safety Council (LSC). Every month you brief out the safety bulletins, you participate in System Service Reviews (SSR) and you participate in other safety situations that present themselves at BED. How did you get on the LSC? Whose interests? Who can remove you?
Answer: You are appointed by the FacRep. The interests are shared by the Agency and the Union. You can only be removed by the FacRep. Always keep in mind that there are Agency interests, Union interests, and shared interests. Safety predominately falls into the "shared" category.
---
To Protect your Rights, you have to Know Your Rights.
Your bid RDOs are Sunday/Monday. You are assigned OVERTIME on a Sunday.
Are you compensated for Overtime on your RDO and Sunday pay? Yes.
You are assigned CIC, while on OT on a Sunday. Do you get all three payments? Yes.
Are these contractual right or a right of all employees of the Agency (Operational Supervisors)? These are contractual rights.
Article 38, Section 7, sets the overtime pay rate. Article 108, Section 4 (b)(2) requires payment of Sunday pay for all hours actually worked on a Sunday. Article 18, Section 3 requires all hours be paid in addition to any other premium to include overtime, night differentials, and Sunday pay.
These payments are not out of the generosity of your employer. They are hard-fought for pay and benefits and they are only achieved through Collective Bargaining.
---
Alternate Regional Vice President
From Curt Fischer, NATCA New England ARVP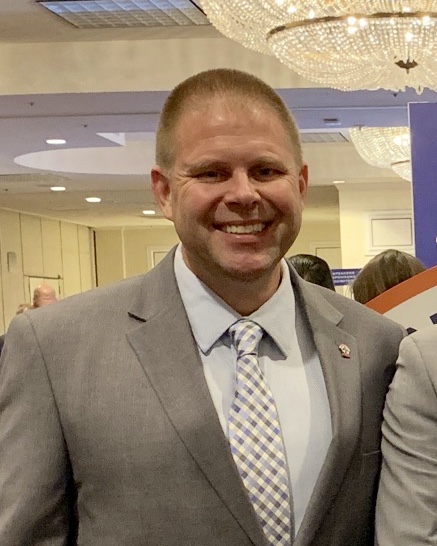 NATCA is one of the strongest labor unions in the federal sector and represents a range of aviation safety professionals in 15 FAA bargaining units, five Department of Defense air traffic facilities, and 114 federal contract towers. NATCA's voice is well heard in aviation safety, in the legislative arena, and in the advancement of the work-life of all our members. The strength of our collective voice is a testimony to the expertise, determination, and hard work of our National Office, our Executive Board, our Article 114 Reps, our Facility Reps, and local e-board members. Being heard is important but in this month's update, I want to bring the spotlight on our organization's ability to listen.
Listening is a skill that continues to require my attention. Not just because my advancing years compounded with 30 years of wearing a headset has diminished my physical abilities. As my wife will attest, it more because a myriad of issues, events, and concerns pull my focus away from the things she just told me about minutes ago. Truly listening is more often deeper than just hearing but understanding what the other is trying to say.
Written into our contract, Article 114 Collaboration section 2, states that both Parties take responsibility to engage in meaningful dialogue with their counterpart(s). This includes making a genuine effort to ensure both Parties' interests have been identified and as many as possible have been addressed before an outcome has been determined. Listening allows for the capturing of the other's interest. This is true for Collaborative Workgroups, Article 114 Agreements, MOU Negotiations, Professional Standards, Respect, and many other programs we are involved in. And this is true for your NATCA New England Leadership team.
While we get a chance to meet as a group weekly, this month Mick, Scott, and I spent time individually with each of NATCA New England's Facility Reps and Regional leaders listening about where they are and where they are going. About how they are developing as leaders, how they are developing others, and how they are responding to the needs of the membership. Listening to what we could do better to support them in their roles in the Region.
We are always willing to attend local membership meetings to listen to what you have to say and we look forward to the time when we can again meet in person. Listening is the pathway to having your collective voice heard, to building a better region, and to building a better NATCA.
---
Archie League Award Nominations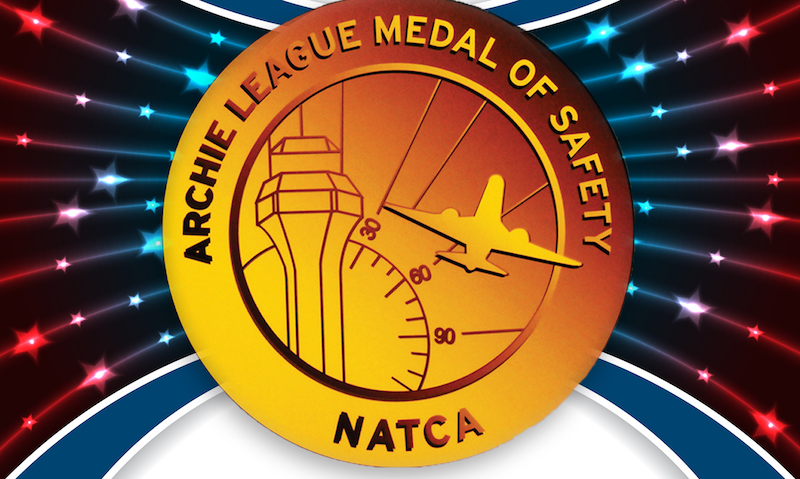 Do you know someone who went above and beyond the call of duty to help a pilot? Or a fellow controller who had a great save? The Archie League Medal of Safety award is the way to recognize them for their hard work and phenomenal skills!
The submission deadline to nominate someone is April 23, 2021 for events that occurred between June 1, 2020 and April 16, 2021. CLICK HERE to access the nomination form.
---
Legislative Activism
From Andre Jean, New England Legislative Chair and Jamie Green, NATCA New England NLC Alternate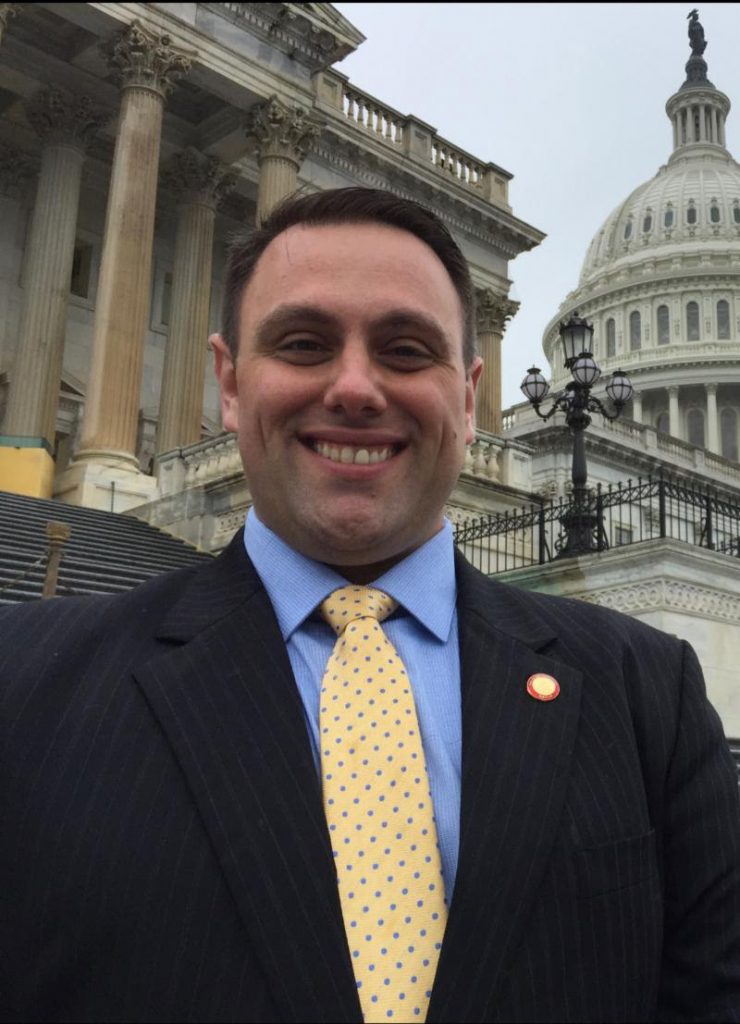 117th Congress
Both chambers were in session throughout the majority of March and are now in recess until the first week of April for in-district work.
As a reminder, all legislation from the previous Congress that was not passed is no longer valid and will have to be re-introduced. This is the case for H.R. 1108, the bill that would provide stable funding for the FAA in the event of a government shutdown. However, Rep. DeFazio (OR-04) has expressed that he intends to continue working on this legislation and introduce this in the new Congress, so you will start seeing news about this with a new House bill number. More information on this as it develops.
FAA Appropriations (Funding)
The current Transportation Housing and Urban Development (THUD) appropriations bill provides funding for the FAA up until September 30. Now that the recent COVID relief package has passed and signed into law, one of Congress's next priorities will be appropriations legislation.
President Biden is expected to release a 'skinny' budget within a week and a 'full' budget in May. While this budget does not have the force of law and Congress is under no obligation to follow it, this does give us a good indication of when to expect Congress to start working on funding legislation.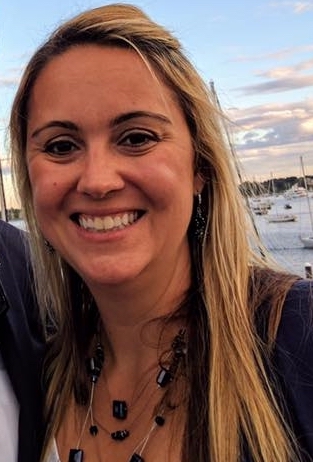 Annual Leave Carry Over Increased
Also included in the recently passed NDAA was a provision that allowed for an increase in the amount of annual leave to be carried over into 2021. This provision does not technically apply to FAA employees but Administrator Dickson has decided to apply OPF's guidance in the FAA. A maximum of 300 hours of annual leave can be carried over from last year to this year. This extra annual leave does not have any cash value and will not be allowed to be carried over to next year. The implementation of this is still being negotiated. If you have any questions, please contact your FacRep.
H.R. 1262
One piece of legislation that NATCA is currently tracking is H.R. 1262. This bill would establish a task force that would work on improvements for certain notices to airmen. You can find additional details here.
The legislative process is a long one and this bill is just starting out in committee. Our Government Affairs staff is keeping an eye on its progress and will inform us when there are any updates.
---
IMPORTANT UPCOMING LEGISLATIVE DATES
NATCA in Washington
October 4-6, 2021
NiW is an inspiring experience that will get you fired up and ready to make a difference!
Basic Legislative Activism Training
July 13-14 and September 8-9, 2021
Everyone, and I mean EVERYONE, is suited for this course! No prior political or legislative knowledge needed, just a willingness to learn how our government works and how NATCA has an impact!
Advanced Legislative Activism Training
August 24-26 and October 19-21, 2021
This course is great for those that have been getting involved on a regular basis and ready to take their legislative skills to the next level!
---
Highlighted Monthly Actions
From Lisa Fulford, NATCA New England Training Rep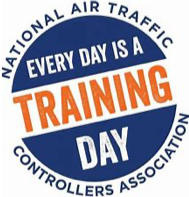 This past month I had Zoom meetings with facility Training Reps to discuss training within their facility and to review new parts of the 31204R. We also brainstormed different ideas of what should occur to end a trainee's Article 67, or re-attainment, time. We plan on continuing discussions of best practices and procedures as we grow and develop our team.
Ed Angel and I also hosted Zoom meetings for the Training Administrators and Training Reps to review each person's roles and responsibilities. The new 3120.4R allows NATCA to be involved with training and trainees' progress. For most of our facilities in NE, the Training Administrator is also the ATM. We went over the importance of communication and collaboration, as well as recommended that the TA brief Operations Supervisors (previously FLMs) on the Training Rep's role.
Congratulations to all the trainees who certified on positions/sectors the last 3 months, as well as all-new CPC's! Thank you to our OJTI's who work so hard to ensure quality training and for teaching our next generation of controllers. We have proven as a region that when we can train during a shift, we get it done!
If you have questions about training or suggestions for improving training please contact our Training Rep team at TEBWTraining@gmail.com
---
From Elisa Muise, ZBW, NATCA Constitution Committee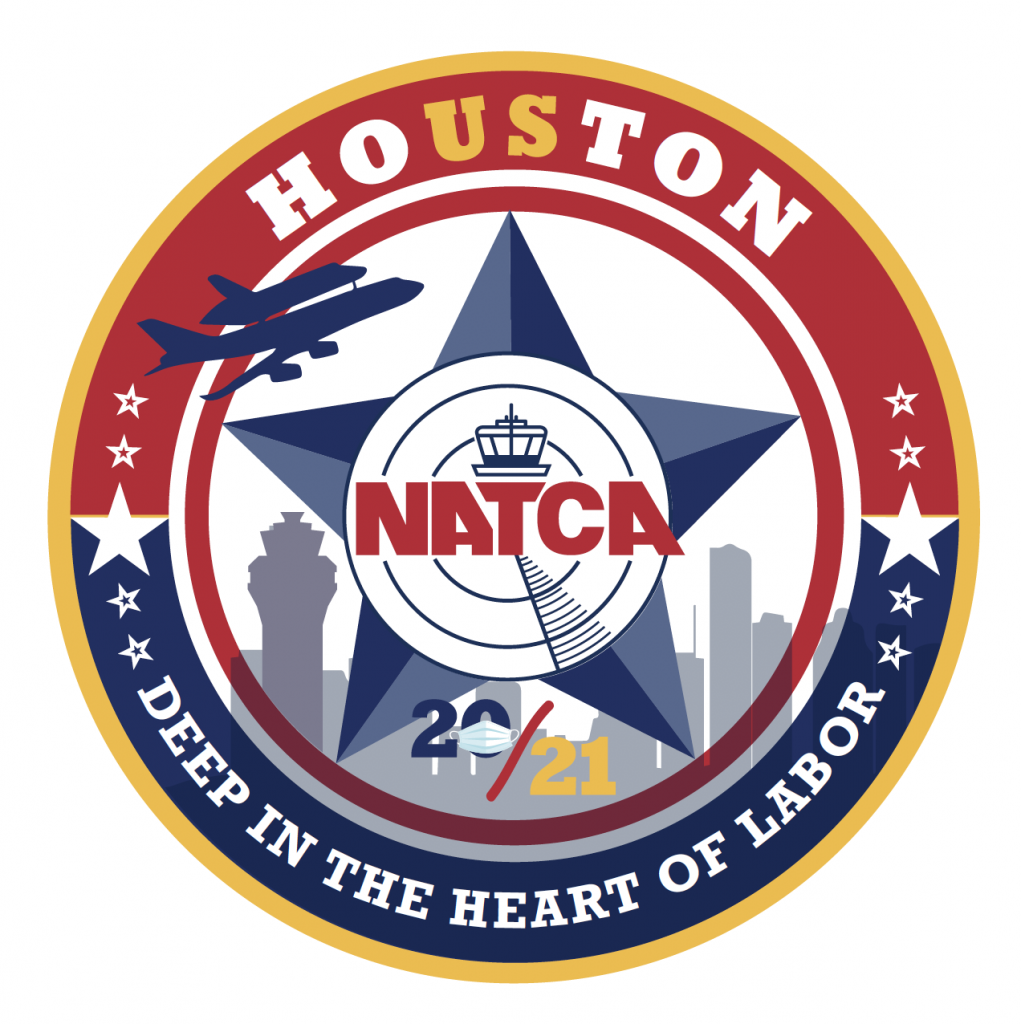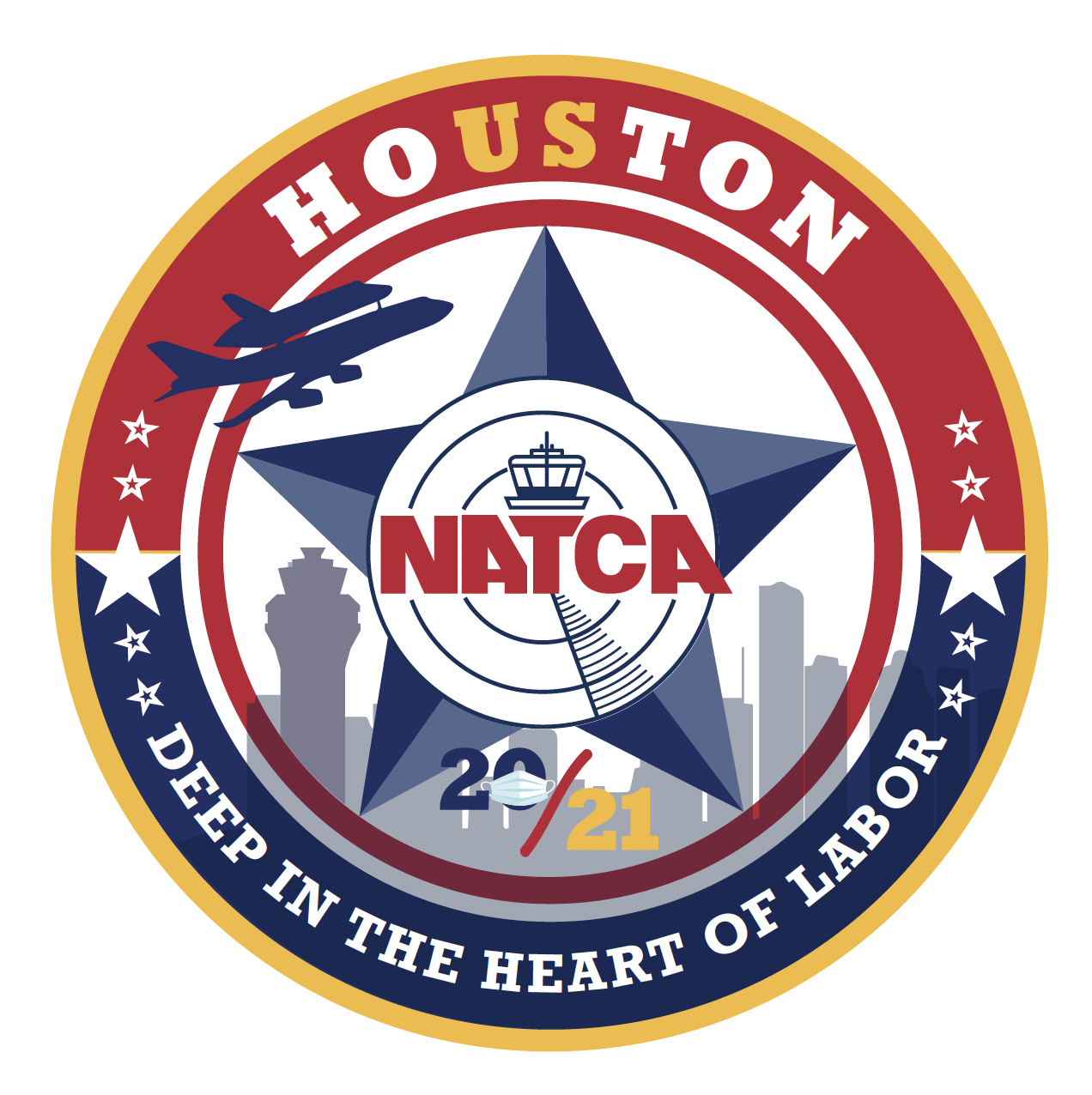 The 18th Biennial Convention will be held Aug. 10-12 in Houston. Because Convention was postponed, proposed amendments to the National Constitution now need to be submitted no later than April 12 to be considered timely. A new booklet with all of the submitted proposals will be sent out after the new deadline, so don't worry if you lost your other copy. Also, a new edition of Robert's Rules has been published. The 12th edition is the most current if you haven't ordered it yet. If you have any questions or need help crafting a proposal, please feel free to reach out to me at elisa.muise@natca.net.
---
From Danyell Fairburn, NATCA New England Professional Standards Rep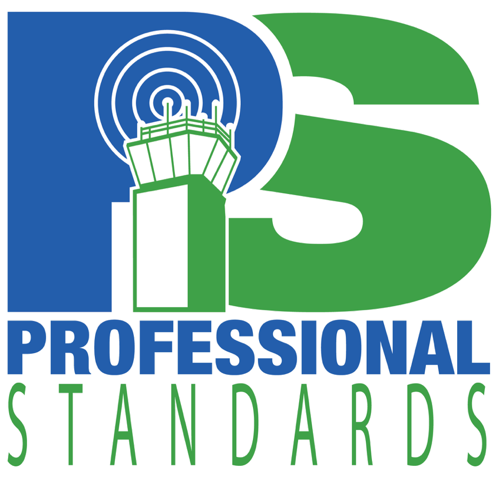 My name is Danyell Fairburn (KBED) and I will be the new Professional Standard BOS District Chair. I have worked at Bedford since 2012 and have been a Professional Standards Committee Member since 2018. Throughout the last few months, I have completed training with the National Team and worked closely with Jeff Aulbach to ensure a seamless transition. I'd like to thank Jeff for all his hard work and dedication in this arena for years.

Professional Standards is a program that can help resolve conflict at the lowest level possible. Submissions are completely confidential. The following are just some examples of issues that Professional Standard Program may consider:
Individual conflict
Ineffective operating methods/techniques
Problems of a professional or ethical nature
Conduct that could lead to discipline
Inappropriate behavior
Recognizing exceptional performance
Each facility has a committee member that is trained to help resolve conflict or issues. If you are unsure who your committee member is, please contact me or your facrep.

The Respect Initiative, that most facilities started last year before it paused because of covid, will be resuming mid-April. Over the last few weeks ATMs and Facreps received a briefing from the national team about Respect resumption. Throughout the next few weeks, facility Respect Teams will receive resumption training. You can expect the Respect Initiative to look a little different than originally intended because each facility will tailor fit briefings to their individual needs to ensure the safety of everyone.

f you have any questions regarding Professional Standards or Respect, please feel free to reach me at ps.bos@natca.net or 603-235-9297.
---
From Seth Myers, NATCA New England Safety Rep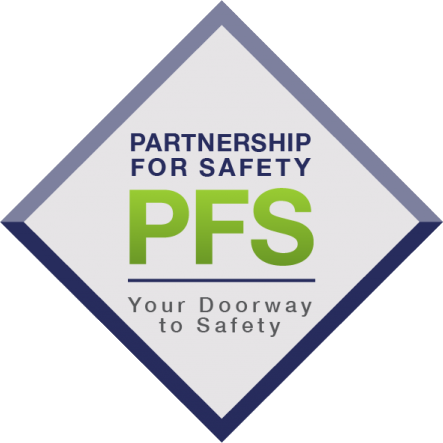 Resumption of SAFE Discussions

Last update we answered a few questions about a facilities Local Safety Council. An LSC is a collaborative team that is made up of at least one union representative and one management representative. By mutual agreement, the parties at the local level may designate additional representatives to participate on the LSC. This means your LSC must be at a minimum 1 NATCA and 1 FAA member, but can be many more if chosen by both parties at the local level.

Each and every month your LSC is required by JO 7200.21A to perform a PFS Safety Awareness for Excellence (SAFE) Discussion. This is a monthly, face-to-face discussion conducted by members of the LSC or other mutually agreed upon facility personnel. It comprises content obtained from the National PFS Program Office and is augmented with local discussion items that the LSC may want to include. The discussions should range between 15 to 30 minutes in length and must be attended by all operational personnel. The intent of these discussions is to generate communication and raise awareness around identified safety issues. The safety issues addressed in the discussions will comprise Air Traffic Safety Action Program (ATSAP) SAFE Discussion Sheets and other nationally identified safety trends, as well as local content. This local content and discussion items are vital to creating a safety culture within your facility. The local content section of the discussion is where local safety issues along with mitigations and lessons learned can be disseminated to controllers. Closing the loop and giving feedback to the workforce is a vital process to a safety system.

Monthly SAFE discussions were postponed due to COVID early last summer. These discussions have been cleared to resume, and you should now be participating in them again at your facility. If you have any suggestions for local content at your facility reach out to your LSC and discuss it with them.
---
From Gordon Green, NATCA New England FCT Rep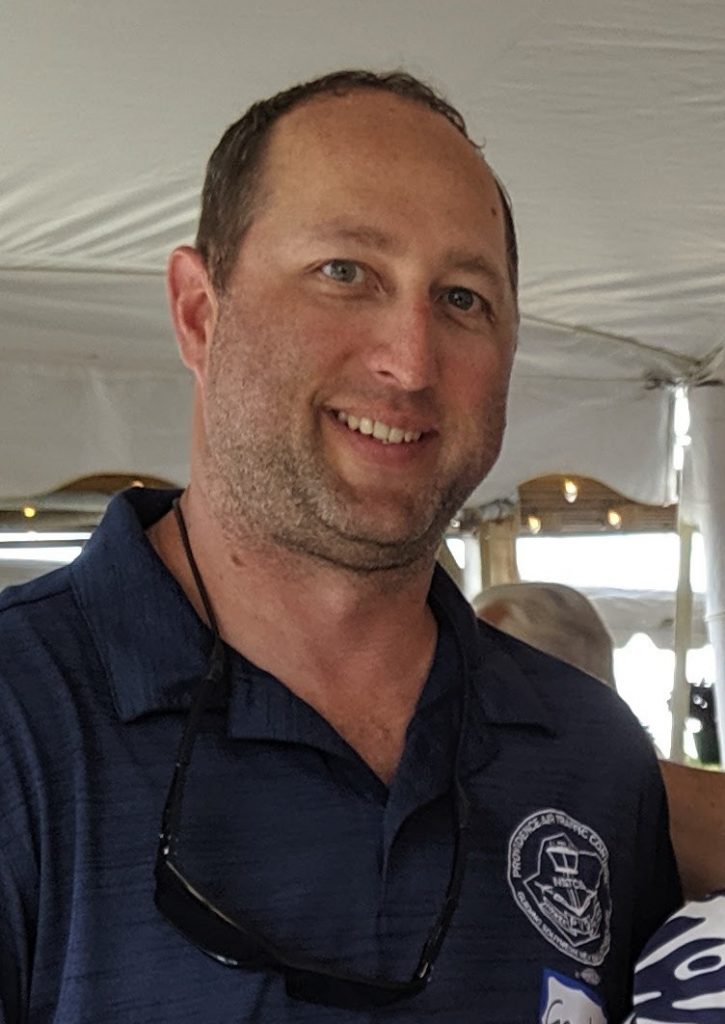 Looking back on the past year in a global pandemic, our brothers and sisters in the NATCA New England FCTs (HYA, ORH, BVY, OWD, LWM, BAF) have had to endure the trials and tribulations of working in the "new normal", just as we all have. Throughout that time, NATCA has continued to support and protect our members in the Federal Contract Towers.

Very early on in the pandemic NATCA's involvement was instrumental in ensuring the protection of our membership. From the outset, Ben Nutter (BED) ensured cleaning supplies for the FCT facilities were available and adequate.
LWM had the unfortunate instance of being one of the first facilities in New England and the first FCT which had to deal with a confirmed positive in the building. With the support of NATCA leadership, Level III cleanings were completed thoroughly and timely by the FAA/Midwest. This set the framework for all other FCTs going forward.
In line with protecting our members several key MOUs were signed between NATCA and Midwest including a MOU which included provisions affording NATCA bargaining unit employees additional leave benefits during the COVID-19 pandemic, and most recently a MOU was established regarding the FAA-mandated 48-hour waiting period following administration of COID-19 vaccine doses.

In addition to COVID issues, "traditional" LR continued throughout the year. In November, members received at 2% pay increase retroactive to July 1, 2020. LR issues can always be challenging, however these challenges can be amplified in the contract tower world. Complications can derive with having to deal not only with the contractor, Midwest, but also with the FAA. Many federal protections/benefits don't translate to the private sector.
As Midwest is not federal entity, the specific laws of individual states come into play. For example, Midwest doesn't offer paid sick leave but Massachusetts state law mandates it. Therefore, MOUs need to be developed to assure compliance.

This type of work continues regionally and at the national level.
In closing, I'd like to thank the FCT Fac Reps for all the hard work they do and reiterate how impressed I am with the communications that have been established to support their members, each other, and NATCA as a whole.
---