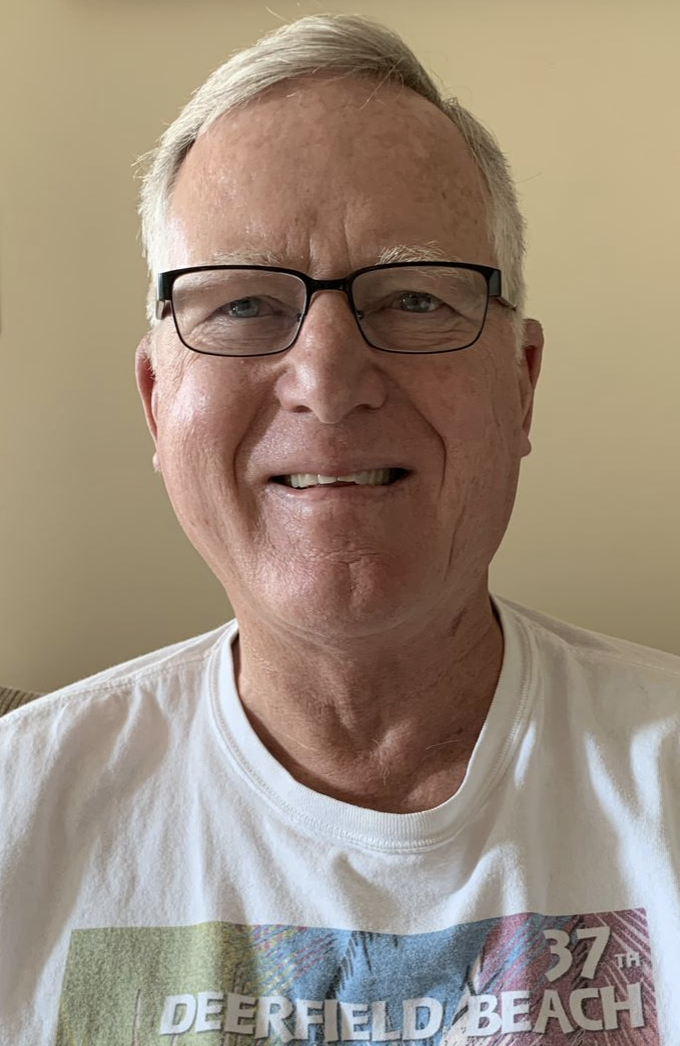 16th Annual Archie League Medal of Safety Award Winners' Spotlight: Federal Contract Tower
Brad Burtner, Pompano Beach FCT (PMP)
NATCA charter member Brad Burtner retired from the Federal Aviation Administration (FAA) on Jan. 3, 2008 after three decades of working traffic at four different facilities. Like many other retirees, Burtner headed to Florida, but he didn't hang up his headset or put away his Union membership card.
Instead, two days later, Burtner started a new chapter as a Federal Contract Tower (FCT) controller at Pompano Beach ATCT (PMP). Four years later, he worked to organize the controllers to choose NATCA to represent them, adding to a growing list of the Union's FCTs, which currently totals 116. That same year, Burtner started his six years of service on NATCA's National Organizing Committee.

In late 2019, it was something Burtner did on the job that has earned him a new round of respect and admiration. NATCA this year is excited to announce the addition of a new category for FCT saves to join the nine geographic regions in the 16th annual Archie League Medal of Safety Award program. The first FCT winner is Burtner and NATCA will be honoring him and his fellow 2020 award winners on Aug. 11 at the 18th Biennial Convention in Houston.

Burtner worked at Cincinnati ATCT (CVG) from 1986 to his FAA retirement date after spending his first decade in the FAA at New Orleans-Lakefront ATCT (NEW), New Orleans Moisant ATCT (MSY), and Lake Charles ATCT (LCH). He said it was an easy decision to continue working at an FCT.

"I still enjoy my job and I like the camaraderie at work," said Burtner who also serves as both PMP FacRep and Southern Region Alternate Vice President representing FCTs. "Everybody gets along great. It's fun to work there."

Late on a typically clear weekday morning at PMP in December 2019, Burtner was working local control and had four aircraft in the pattern. One was N955Q, a Beechcraft N35 Bonanza, which Burtner says flies in 1-2 times daily.

"You sit in the tower for a year or two and there's no events," Burtner said. "You're busy with traffic, but it gets to be routine."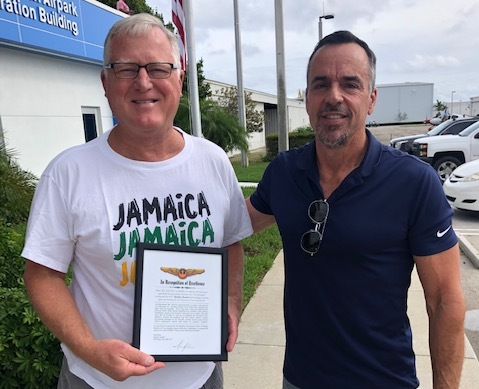 But on this day, with this aircraft cleared to land on runway 10, something was off. "It didn't look right, so I put binoculars on," Burtner said. The aircraft was over the approach lights and in the flare, the transition phase between the final approach and the touchdown on the landing less than 10 feet above the ground, ready to touch down. That's when Burtner noticed the landing gear was up and immediately issued a go-around.

The pilot was able to throttle in, pull up, reestablish the aircraft in the pattern, and manually lower the landing gear. He returned and landed safely. Afterwards he called the tower and advised that he had an armature problem that caused the gear malfunction. He said the go-around instruction saved the aircraft.
Donnie Snyder, the Chief Executive Officer of Buy, Fly, Sell, LLC, the company that owns the aircraft, was very thankful for Burtner's quick actions. He visited the tower to personally thank Burtner and the staff and present Burtner with a special framed certificate. It reads, in part, "It is my honor to present this Recognition of Excellence letter to Bradley Burtner for his exemplary actions on this day. Furthermore, I commend the entire ATC staff at KPMP. They are one of the best in Florida." Snyder also wrote that "Brad's actions prevented damage to our aircraft, runway closure and all the other unpleasant events that follow an aviation incident."

Robinson Aviation, Inc. (RVA) operates PMP. Its Area II Manager, Bruce Bivins, wrote a letter of appreciation to Burtner. "It is this special attention to duty and quick action that allows the system to have the safety record it enjoys," Bivins wrote. "It is always a pleasure to learn employees' vigilance and attention to detail has helped keep the flying public safe, and it gives us the opportunity to say 'thank you' from RVA and the users of the system. On behalf of Robinson Aviation (RVA), I would like to commend you on your performance."

Burtner said he feels very honored to receive the first Archie League Medal of Safety Award for FCTs.
"It's always nice to be recognized," Burtner said. "I've been working for NATCA since three or four years after its founding (in 1987). It's always nice being recognized for things by your Union and know people appreciate your work and know you're still doing a good job."
The NATCA Podcast
Listen as Pompano Beach controller Brad Burtner uses quick thinking to guide the Beechcraft N35 Bonanza pilot to safety, in this episode of The NATCA Podcast. 

Other ways to listen to The NATCA Podcast: Apple Podcasts I iHeart Radio I Google Podcasts I Spotify I Stitcher