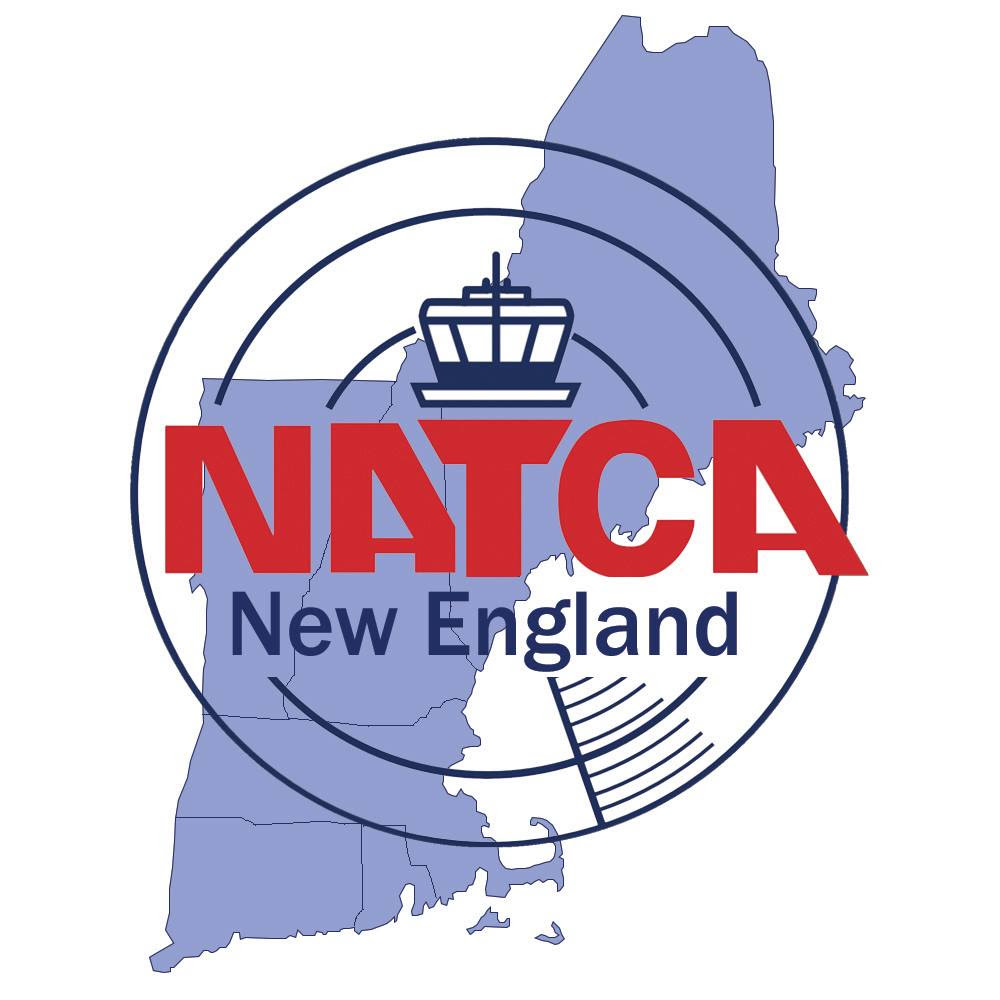 May 2021 New England 1st Bi-Monthly Regional Update
A Note from the NATCA New England Communications team:
You spoke and we listened! Based on your feedback, we have reworked our monthly updates to better serve our members. Look for two shorter updates on the 1st and 15th of each month with more of what you want and less of what you don't!
From Mick Devine, NATCA New England Regional Vice President
If you read the National Executive Board meeting minutes, you'll see that Curt Fischer has received NEB approval to become the next Collaboration Facilitator for the Eastern Service Area-North, which is the Eastern Region and the New England Region. That new role will begin sometime toward the end of the summer and, as a result, Curt will no longer be an Alternate Regional VicePresident (ARVP).
As a leadership team, understanding that Curt would be approved, we went through the process of finding his replacement. This was not a unilateral decision by me or our team, but rather one that requires NEB approval as well. What do we look for in the role of ARVP? That is a very complicated question and one that I would like to address in order to ease concerns some of our members have voiced.
The primary role of the ARVP is very simple: mentor and groom the FacReps as well as resolve issues that couldn't be resolved at the local level. That's it—nothing more, nothing less. Anything else the ARVPs do is at the assignment of the Regional Vice President (RVP).
The most important trait we look for in this role is the level of not just technical, but also tactical expertise. How well does this person know the contracts, MOUs, collaborative agreements, etc. that they will be tasked with enforcing? That is technical expertise and is very important. In New England, the ARVPs oversee four different contracts of which they must hold both the ATMs and the FacReps accountable. The more important trait, though, is tactical expertise, or the method by which you navigate conflict resolution. Simply described, tactical expertise is the difference between a 60- and a 9-day suspension.
The ARVP must be able to mentor and groom others. We are looking for leaders, not managers. Management is about doing things right; leadership is about doing the right things. Ultimately, leadership is not about glorious crowning acts. It's about keeping your team focused on a goal and motivated to do their best to achieve it—especially when the stakes are high.
Leadership is not about making more followers; it's about making more leaders. That is how leaders should be judged. You can't be considered a leader until you've developed a leader who has developed a leader.
Another very important trait we seek is justice. This is an integral trait not only for an ARVP, but for FacReps as well. When we say "justice," we mean your willingness to hold management to a high standard and ensure they are living up to their agreements. We also mean your willingness to hold FacReps and members to an equally high standard and protect your integrity and the integrity of NATCA. The key to mastering the trait of justice is your willingness and ability to tell people what they need to hear; not necessarily what they want to hear. When you are willing and able to have those tough conversations, you have achieved this important trait.
What about the "jump" a leader might have going from their role at their facility? For example, is it possible to go from the FacRep of ACK, with only 10-15 members, all the way to the RVP role, where you represent more than 600 members in the region and over 16,000 members nationwide? That answer is very simple: 100 percent yes.
A successful leader at any level can certainly lead an infinite number of members. A leader is a leader, regardless of the number of people they are leading. The more people you lead, the bigger the pool of assets you have to choose from to help you be successful. In fact, being a leader of a smaller building is oftentimes much more difficult than a larger facility. Smaller buildings simply don't have all the resources to divvy up necessary work, and thus, the FacRep needs to do all of that work, meaning they have to expand their expertise wider than a large facility where broad delegation is more easily achieved. Larger buildings have de facto advantages through volume and probability. A large building, with that many bodies, is bound by probability to experience more issues, and thus gain a wider volume of experience. Bottom line: the size of the building doesn't matter in the least when it comes to being able to be a productive leader on the regional level.
Another key tell in the type of leader people perceive you to be is by how many people follow. If you think you're leading, but no one is following, then you are simply taking a lonely walk. Who do people gather around in meetings, at dinners, etc.? Who do people go to when they have questions? Who, when they speak, garners the undistracted attention of all of the eyes in the room?
As we've navigated this selection process, I have received a variety of communication from members in the region why larger facilities, such as ZBW, which has nearly 40 percent of our region's members, don't get their own ARVP. The conversations, while productive, failed to grasp the premise that we are one NATCA—no matter the facility—and our leaders serve the entire region.
A successful ARVP needs to fully embrace the traits we discussed above. They are NOT an RVP's eyes and ears into a building. Scott and Curt are not ARVPs because we need extra visibility into A90. They are ARVPs because they are the best people for the job. My eyes and ears into A90 is their FacRep, Nick Marangos, and he was chosen to be those eyes and ears by his membership. The same goes for BOS, BTV, Y90, ZBW, and every other facility in our region. Members know what's best for their facilities, and they choose local leaders who collaborate with regional leaders to achieve goals as one NATCA.
Our leadership team has discussed this at length, and one name kept rising to the top. It is our great honor and intention to nominate Bryan Krampovitis, BDL FacRep, as one of our two ARVPs in New England. Bryan is the obvious choice for what is in the best interest of the New England membership, your FacReps, this leadership team, and NATCA as a whole. Bryan has served on the regional leadership team for his entire term and over the last few months, he has worked with Curt Fischer and Scott Robillard to assume many additional responsibilities as we prepare him for his new role.
People make history; not the other way around. In periods where there is substandard leadership, society stands still. Progress can only occur when a group of courageous, skillful leaders seize the opportunity to change things for the better. I would like to close with the words of famed Army General Douglas MacArthur, who once said:
"A true leader has the confidence to stand alone, the courage to make tough decisions, and the compassion to listen to the needs of others. They do not set out to be a leader but become one by the equality of their actions and the integrity of their intent."
---
From Scott Robillard, NATCA New England ARVP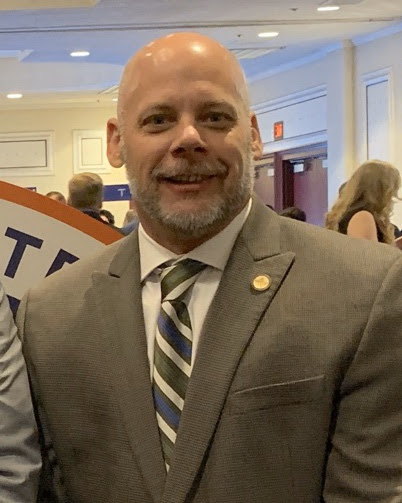 This month, the LMR update will take a look at the role of an ARVP and what we are tasked with. The primary role of the NATCA NE ARVPs is to mentor and groom the FacReps and to resolve issues that could not be resolved at the facility level. Everything else we do is in addition to that primary task. Mentoring takes many forms, and it is different for each person, both the mentor and the mentee. My general approach is to provide mentorship through how I perform. I share my experiences, I share where I have been successful, and I share where I have failed. Additionally, I try to challenge the mentee intellectually. While not providing the answers to the problems, I follow up by providing feedback.
The interactions with the FacReps take many forms and the frequency of communication has a lot to do with where the Facrep is in their own evolution. While each month brings its own specific challenges, many things are consistent, and mentorship is provided through all of them.
As you know, NATCA NE has two ARVPs. We are tasked differently, and we cover for each other as needed. In addition to providing advice and counsel with the FacReps, I directly assist on topics that fall into negotiations, collaboration, and dispute resolution. This entails varying degrees of one-on-one conversation with the FacReps in New England concerning strategy, Agency Policy Bulletins (COVID), contractual interpretation, and general requirements and advice.
Ideally, when something unique is occurring in a facility, I am made aware prior by the Agency. I will then initiate a dialog with the Facrep to help them prepare and assist in choosing a path to approach the issue. Other times, NATCA NE is unaware of something the Boston District or LMR is directing at the facility level. These conversations are initiated by the Facrep and I help by giving advice on how to approach and help control the scope. Sometimes, I receive calls from NATCA New England members who have questions about facility decisions. In nearly all of those instances, I am already aware of the issue because of the constant dialog with FacReps. I will answer these questions where I have direct involvement or explain the contractual language/regional agreements and generally direct them back to their elected FacRep.
Other day-to-day activity consists of receiving and verifying the concur/non-concur on every recall and/or overtime usage for any facility on a COVID schedule in New England. This includes Operational Supervisors. Also, I receive and verify the concur/non-concur on every gating criteria waiver or change to training resumption plans. All of the recalls, overtime, and gating criteria waivers require ARVP/GM concurrence to move forward.
---
To Protect your Rights, you have to Know your Rights!
This month, I wanted to share with the New England membership a position that NATCA NE has taken on grievance resolution. This position has been consistent since Mick Devine took office on September 1, 2018. NATCA New England does not generally sign settlements on clear contractual violations. There are variations from this from time to time, such as a poorly written grievance that makes the violation somewhat unclear, or an instance where the Agency action is not a technical violation of the CBA or an MOU but there is member harm. It is common for NATCA NE to sign a settlement to amend the remedy to a sustained grievance.
Why do we approach it this way? Why are we so rigid?
The answer is probably easier than you might think. NATCA NE lives by a principle of responsibility and accountability. This is for NATCA and the aviation professionals we represent. We also extend that principle to the Agency.
In the world where controllers live and work, their actions have consequences, and we are responsible for what we do; right or wrong. We see this every day in performance management (Article 95). In the dispute resolution world, a sustainment is honestly admitting where an error was made and making a genuine effort to correct the error. A settlement, however, says this:
"The terms of this agreement will not establish any precedent, nor will the agreement be used as a basis by the Parties, or any representative organization, to seek or justify similar terms in any subsequent case. This agreement is based solely on the facts and circumstances of this case and cannot be used as comparison in any other case. This agreement does not constitute an admission by any of the parties of any violation of any federal law, rule, or regulation."
Now don't get me wrong, there are times and places for settlements. They are a very valuable tool. But, if we were to accept an approach where all NATCA NE signed was settlements and sustainments did not occur, what message would we be sending? In my opinion, it tells our members, and the Agency, that NATCA member mistakes are on the record, compounding, official, and personal. But all management mistakes have no omission of error, cannot be used to show any trend of poor managerial performance, and create no president. Generally speaking, this is against our principle-based approach.
---
From Bryan Krampovitis, NATCA New England On-Boarding Rep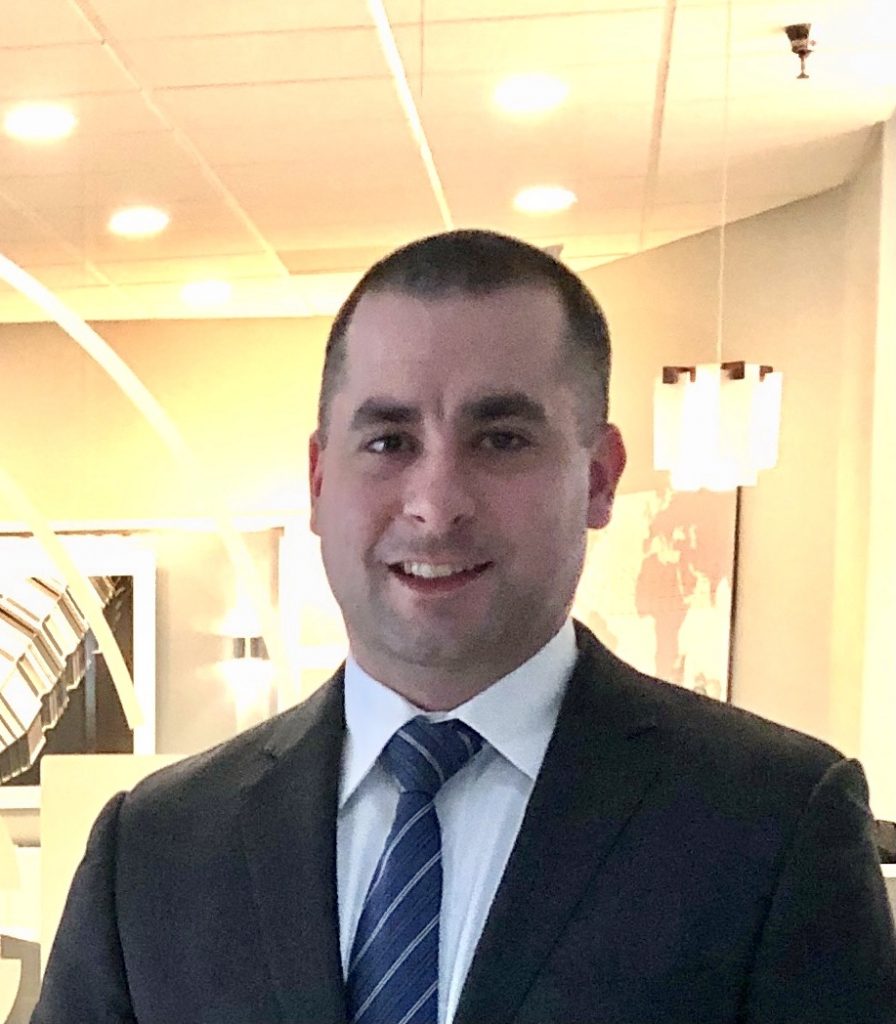 It's been a full year of dealing with COVID and we, as a union, are getting "back to normal". I look back on how the last year has changed the way we do business on all levels: FacReps, regional team leads, and even team members in the New England Region.
Facility Representatives previously attended quarterly in-person meetings and weekly telcons. Now, they participate in multiple telcons each week and have constant communication with other FacReps and members of the regional team via phone and video calls. Our quarterly meetings consisted of 13+ hour days where FacReps would spend 8 hours in structured classes and meetings, and then participate in breakout meetings with other FacReps discussing "what they do at their facility" for the remaining 5+ hours.
These discussions are responsible for many of the ideas and solutions FacReps bring back to their facility to improve the working conditions in their local. In the almost six years I have been a FacRep, these breakouts have been my favorite part of the meetings. It allows discussion and many times strong debate on how to tackle the many hurdles FacReps face on a daily basis. Accomplishing this via phone calls, Zoom, and email has been a very difficult task, but at the same time, has caused us to change the way we exchange this information, making us more efficient.
I look forward to getting back to the in-person relationship building and information sharing we knew pre-COVID and teaching and developing new FacReps in my role as region onboarding representative. I also anticipate sharing and discussing lessons learned with both veteran and new FacReps and their leadership teams. Utilizing the newly found communication efficiencies will improve how we do business day-to-day in the future.
---
Labor Relations
From Kyle Szary, NATCA New England LR Coordinator, ZBW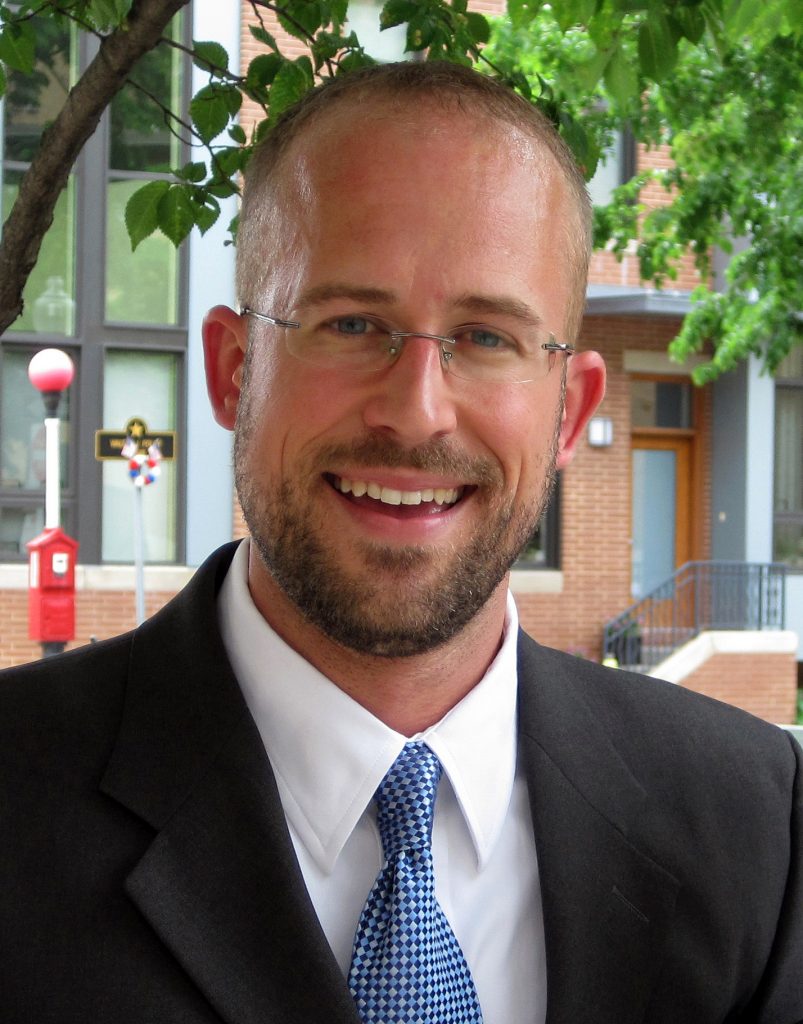 NATCA and Agency representatives from the Boston District as well as FAA Labor & Employee Relations held our second quarter Pre-PAR hearing on Thursday, April 29. Of the grievances presented, NATCA was able to sustain the entire slate, including:
A holiday pay grievance from PVD concerning a NATCA-identified deficiency in CASTLE, the Department of the Interior's payroll software. There are several other grievances related to the CASTLE issue throughout the Region that have not yet been elevated to the PAR level. If a collaborative resolution is not reached with the Agency, those will be addressed in the third quarter Pre-PAR hearing.
A grievance from A90 concerning the Agency's misapplication of an Article 73 drug test.
Since all outstanding PAR-level grievances were resolved on April 29 there will be no second quarter PAR hearing. The next Pre-PAR hearing is scheduled for late August.
Members of the Region's NATCA LMR team will travel to the NATCA pre-convention meeting in Kansas City, Mo. this July for a joint presentation with NATCA Central Region LMR representatives. The group will focus on topics such as collaborative versus traditional negotiations, as well as present a broad overview of several recent high-profile LMR issues that NATCA New England successfully negotiated.
Lastly, I continue to serve as a national SME for the replacement of GATS, NATCA's grievance tracking software platform. The current platform has reached the end of its useful life and hosting and support will soon be terminated, effectively rendering it useless. NATCA has contracted and submitted requirements to a software developer, and we expect to begin testing a 1.0 beta of the new application suite in the next few months.
---
Article 114 Representative Spotlight
From Jason Michaud, NATCA IT Committee, A90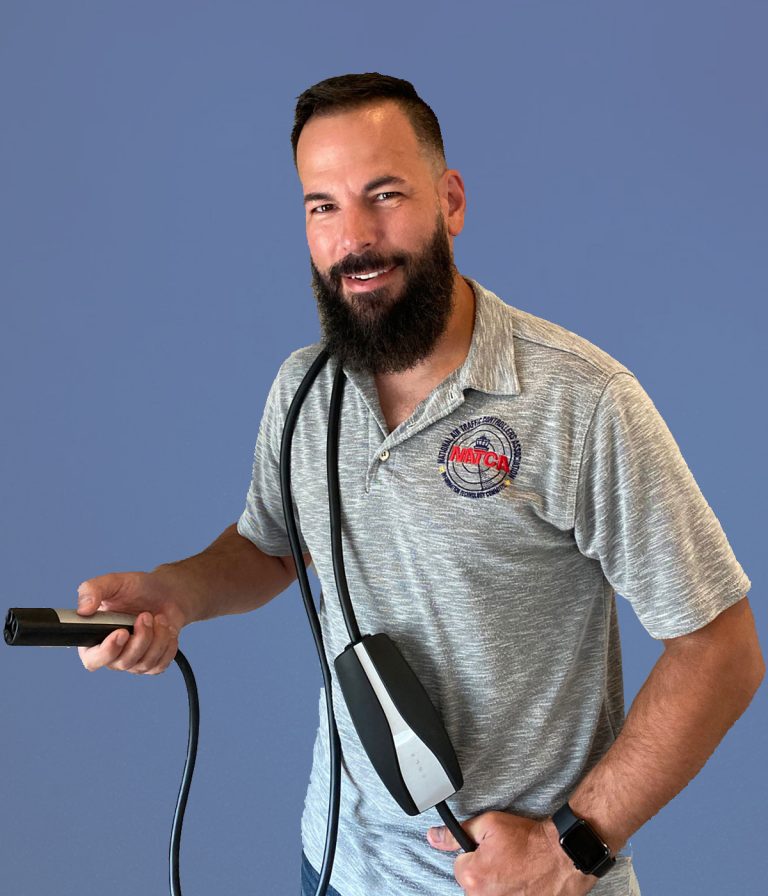 As an A114 Representative, I'm part of a Collaborative Work Group (CWG) for ATOMS – the CRU-X replacement. Working through COVID has been challenging. Having worked with the IDS Replacement group from 2013-2016, we met as a group in person with the software developers. What a different world we are in now, where meeting on MS Teams twice a day is the substitute for in-person meetings. As we've all experienced through COVID, sometimes things get lost in translation with virtual meetings.
The team is working well together and we have no outside influences, with good collaboration. ATOMS had a previous CWG, which was stopped in 2017. It took a while for the stakeholders to renegotiate, and Rich Santa (NATCA President-Elect) played an integral role in getting a new CWG put together. Our CWG did a complete three-month review on all of the requirements from the previous CWG. We also had to review all previous software sprints. We identified forty-five items that required collaborative discussion to resolve.
The CWG compiled our findings and reported them to the co-leads along with our recommendations. We have since worked to form a small sub-group of SMEs for timekeeping, SISO, and Flight Service. These are major components of ATOMS and we needed Subject Matter Experts (SMEs) to ensure the functionality will meet our requirements.
Currently, we are working with the software contractors in weekly grooming sessions. These sessions are to check the progress of the requirements and make sure everything is built out properly. The contractors are not air traffic controllers, so we fill the gaps in misunderstandings before the programming takes place. Then the requirements are built into the system in batches of several items that make up a software build, or Sprint which is then demoed to us. After the demo the new software is put on the server where we conduct testing – UAT (User Acceptance Testing) and report bugs to the developer.
In a few months, the team will be developing training materials, test the system and prepare for our first key site. At key-site we will conduct live testing of ATOMS, side by side with CRU-X. We have decided to test the software at several key-sites instead of just one because of the complexities in different facilities. We will test in up/downs facilities, stand-alone towers, TRACONs, and Centers. NNE will likely have one or two key-sites.
This is a long process, but having a CWG ensures the delivered product will have features that for the entire workforce with an intuitive UI (User Interface). A standard we uphold is to make every aspect of ATOMS as good or better than CRU-X. There will be a MyShift page for controllers to log in via a PIV bump reader, to gain access to shift information and all leave balances, make requests and see schedules all in one place. Later on, there will be a new CWG to replace WMT, but for now, we are importing information from WMT. Here is a preview of the ATOMS UI: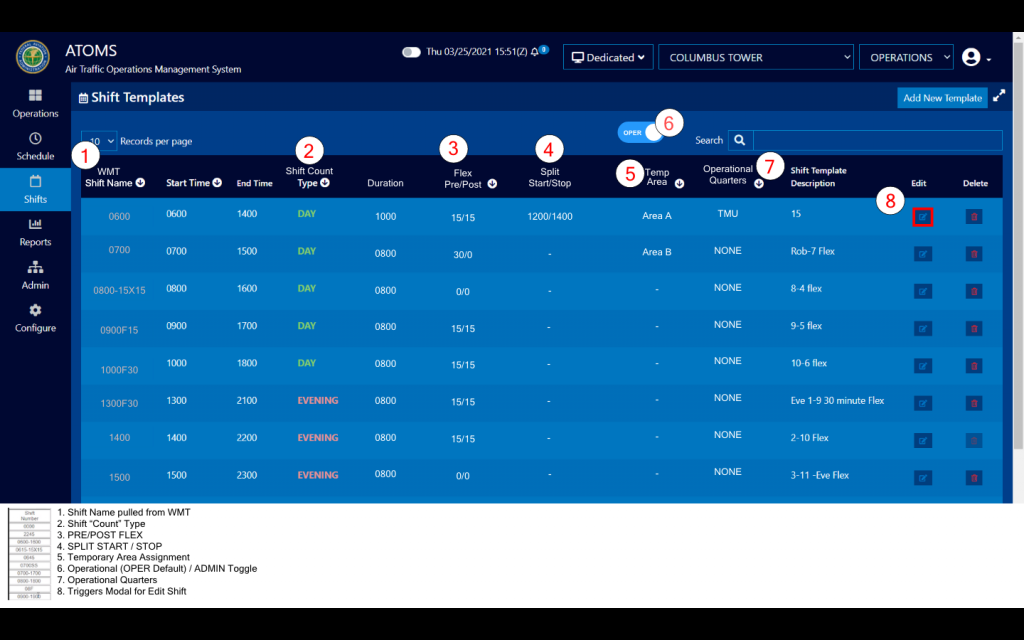 ---