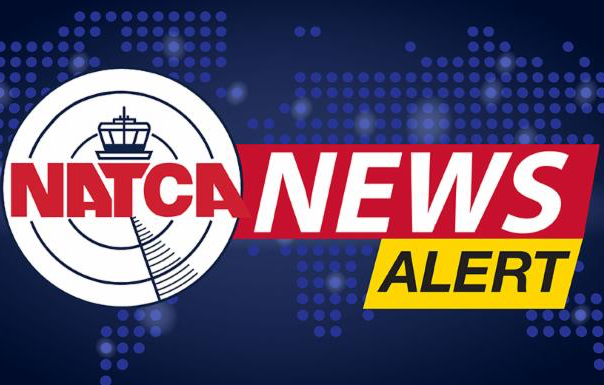 NATCA News Alert: NATCA Announces Results of its National Election
Dear Brothers and Sisters,
The nomination period for the 2021 NATCA National Election closed at 5 p.m. EDT on March 31, 2021. The members who were nominated received official notification and rules for acceptance by email and USPS. The nomination acceptances were due at 5 p.m. on April 30. Now that the nomination acceptance period is closed, we are pleased to officially announce that 11 of the 12 positions in the 12th NATCA National Executive Board (NEB) are now filled by acclamation. The 12th position – Region X Vice President – will be decided by Region X members this summer. The three-year terms for each NEB member will begin on Sept. 1.
What does Winning by Acclamation Mean?
Since the NATCA constitution does not permit write-in votes in any of its elections, if a nominee is the only one who accepts their nomination for office, the nominee is determined to have won the race without a contested election and a vote being conducted. The member still must comply with the election rules such as being a member in good standing and accepting the nomination, all within the appropriate time frames.
New Leadership Will Transition with Unanimous and Enthusiastic Support from Rinaldi, Gilbert, & Rest of NEB
Rich Santa from Washington Center (ZDC), who has served on the NEB as Eastern Regional Vice President (RVP) since 2018, will become NATCA's seventh president, taking over from Paul Rinaldi. Andrew LeBovidge from Houston Center (ZHU), who has served as Southwest (NSW) RVP since 2015, will become NATCA's eighth executive vice president, taking over from Trish Gilbert. Both Rinaldi and Gilbert served an unprecedented four three-year terms.
Rinaldi, Gilbert, and the entire current NEB have unanimously and enthusiastically supported and endorsed Santa and LeBovidge, ensuring a smooth and seamless transition of power to start their terms in a spirit of complete and total solidarity.
"This great Union is in wonderful hands with Rich and Andrew, whose vast knowledge, experience, and passion for representing our members makes them the perfect members to lead NATCA forward," Rinaldi said. "Specifically about the position of President, I am so excited for Rich and this opportunity in front of him. I look forward to working closely with him over the next four months in this transition and setting a course for continued success.
"It has been an extraordinary honor and privilege to serve as President and work with Trish, the NEB, and so many thousands of NATCA representatives and volunteers who have given so much of their time and talents in taking this Union from good to great. We continue to face many challenges as we emerge from the COVID-19 pandemic, but the incoming NEB is uniquely suited to meet those challenges."
Gilbert said she is very excited that LeBovidge, her fellow NEB and Houston Center brother and friend, will now have the opportunity to work for the NATCA membership as its new Executive Vice President and looks forward to transitioning the position to him.
"Andrew has been there since the first day of building our collaborative working relationship with the Federal Aviation Administration (FAA), now over a decade ago," she said. "That experience, his tireless work ethic, and his love for this Union makes him an excellent choice for this position and will create a very positive transition. Both he and Rich understand and value the magnitude of union activism, front-line involvement, and sacrifice for the betterment of our membership. They have the talent, enthusiasm, and expertise we need to elevate NATCA even more.
"I am so thankful to the NATCA membership for giving me the privilege of serving them for these past 12 years. I am very proud of the work that we have done – together – from Paul, the NEB, and the many member activists to each of our locals."
NATCA President-Elect: Rich Santa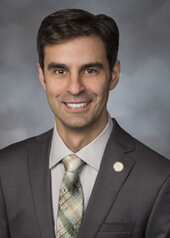 "I am proud and excited that I have been elected as NATCA President by acclamation," said Santa, who began his career as a controller at New York TRACON (N90) in 1997 before transferring to ZDC in 2001. "I look forward to serving alongside Andrew LeBovidge, as Executive Vice President. Congratulations are also in order for the RVPs who have been re-elected by acclamation. I've had the pleasure to serve on the National Executive Board for the last three years and I'm honored to have the privilege to set our sights on the future of NATCA together."
He added, "It is an honor to have so much support for this team effort for NATCA. I want to thank every member who has supported me throughout my career and has helped me to make it to this moment. A Union is not focused on an individual; instead, it is a collection of people who are unified and moving in the same direction. A successful Union takes each one of us working together for the good of our brothers and sisters, and our profession."
Santa has spent most of his career serving NATCA and its members, including four terms as ZDC FacRep prior to being appointed as the Alternate Eastern Regional (NEA) Vice President. Additionally, Santa has served as the Eastern Region Labor Relations Representative, a Basic Representative Training (now RT1) instructor for the NATCA Academy, the chair of the Information Technology Committee, and a member of the NEA PAR, the Grievance Review and Collaborative Steering Committees and the Onboarding, NCEPT, National Validation Team, Constitution, and Election Support Committees. He has also been the lead on several national projects.
About his transition, Santa added, "Soon, I will begin transitioning into the role of President. In the coming weeks, expect to see invitations for regional telcons to discuss our goals and ideas for the future of NATCA. I want and need to hear from you; your thoughts and questions are essential to ensuring that NATCA represents every one of us. You can also expect to start seeing me at facility visits once travel restrictions ease."
Santa concluded, "Two of our Union's greatest strengths over the past decade are Paul Rinaldi and Trish Gilbert's leadership and vision. NATCA would not be the shining star of labor that it is today without these two powerhouses. The years of experience and the relationships with Congress and industry leaders are valuable, lasting resources as we move forward."
NATCA Executive Vice President-Elect: Andrew LeBovidge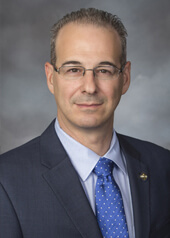 LeBovidge started his air traffic control career at ZHU in 1992. He has served as a representative for NATCA since 1998; area representative from 1998-2000; ZHU FacRep from 2000-2015; alternate Southwest RVP from 2003 until 2015; and is currently serving his second term as the Southwest RVP. He served on the 2009 collective bargaining agreement negotiating team, represented NATCA on the National Academy of Sciences committee on air traffic controller staffing, and a number of other national groups and projects, and is currently involved with NATCA's National Committee on Training, the NEST, the CRWG, the NSTLC, and the Union Synergy and Drug and Alcohol committees.
"I am honored and excited to continue to serve our great Union in this new role," LeBovidge said. "NATCA has grown to be a powerful voice – in the aviation industry, and in the labor movement as a whole – and that is a testament to the passion and dedication of all of our activists, and most especially to the leadership and vision of Paul and Trish. NATCA's strength has always rested with the talents of our membership, and I am certain that together we will continue that tradition. The months ahead will continue to bring challenges, internally and externally. But I have no doubt that together we will continue to work to improve the lives of our members and bring our beloved Union to even greater heights. We all stand as one, united to serve."
Other Winners by Acclamation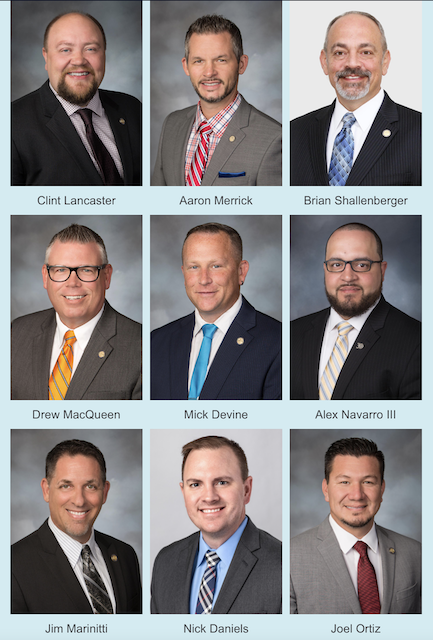 Filling Santa's position as Eastern RVP will be Brian Shallenberger, his fellow ZDC member. Shallenberger began his FAA career at Scottsdale ATCT (SDL) before transferring to ZDC in March 2002, serving as FacRep (2016-2020), vice president (2014-16), and area rep (2006-13). He also serves as NEA NCEPT rep and collaboration facilitator.
Fort Worth Center (ZFW) FacRep and alternate NSW RVP Nick Daniels will take over for LeBovidge as NSW RVP. Daniels has spent the last 16 years of his 18-year FAA career at ZFW after starting at Dallas-Addison ATCT (ADS) and has served as FacRep since 2015. He was also the facility's vice president (2013-15), secretary (2011-13), and area rep (2007-2011). He currently also serves as the region's labor relations and onboarding rep as well as being on the Training Committee and working as a NATCA Academy instructor.
Winning a third term by acclamation are Alaskan RVP Clint Lancaster (Anchorage Center, ZAN) and Southern RVP Jim Marinitti (Miami ATCT, MIA). Central RVP Aaron Merrick (Kansas City Center, ZKC), Great Lakes RVP Drew MacQueen (Cleveland Center, ZOB), New England RVP Mick Devine (Boston ATCT, BOS), Northwest Mountain RVP Alex Navarro III (Seattle Center, ZSE), and Western Pacific RVP Joel Ortiz (Southern California TRACON, SCT) each won a second term by acclamation.
Contested Election for Region X RVP
In Region X, incumbent RVP Brad Davidson (Engineers Great Lakes, EGL) and Engineers Southwest (ESW) member Patrick Massie will take part in the one contested election this year.
This election for Region X members will be conducted by USPS mail. This means that all Region X members need to confirm we have an accurate mail address on file for them. Please be sure to update your physical address with your FacRep or here through the NATCA Portal. This will ensure you get a ballot to vote.
Ballots will be sent by first-class USPS mail to all Region X members on or before June 21. Return ballots must be received at the required P.O. Box no later than July 30 to be collected by NATCA's National Election Committee and counted. We encourage everyone who will be voting to not delay in returning their ballot.
In Solidarity,