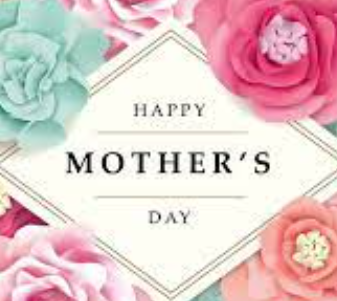 Happy Mother's Day! Honoring NATCA Moms
We wish all NATCA moms a Happy Mother's Day! Being a mother is such a special privilege.
Mothers are special because they work around the clock and do everything for their families and children. NATCA moms are hard working moms that are able to manage their jobs and households. We asked NATCA moms questions about parenting and how it relates to working in the field of aviation. Please see the answers below.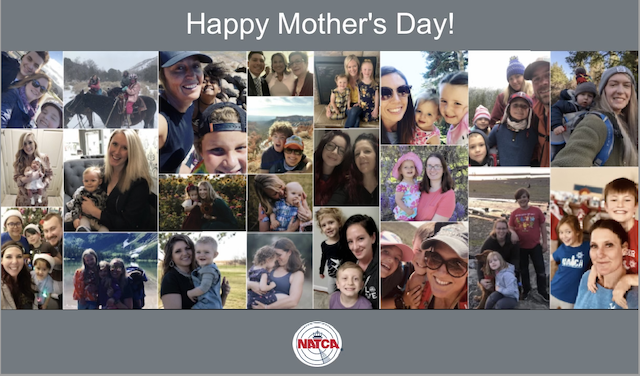 What do you hope your kid(s) know and remember about you being in the field of aviation and a Union member mom?

Mary Ann Hall, Houston Hobby ATCT (HOU): I knew very little about unions before NATCA, so I want that to be different for my daughter. She will be raised in a home with two active Union member parents, and I want her to be active too. I want her to know the importance of workers' rights and, more importantly, how to fight for oneself and others. I hope from watching me participate in NATCA duties, my daughter will grow into a woman that knows her self worth, is smart and strategic, and will want to make the world a better place by helping anyone and everyone.

Shyan Lasater, Palm Springs ATCT (PSP): I hope my boys remember my union activism, speaking up for the working class and showing that we are stronger together.

Laura Lopez, Washington Dulles ATCT (IAD): I'm so proud to see my fellow moms at work, doing it all, and somehow making it look easy even though I know it's one of the hardest things in the world. I hope my kids someday see the value in having a working mother and that it balances out the times I couldn't be there.

Caryn Morrison, Salt Lake City Center (ZLC): My daughter, Madalyn, has known NATCA since the day she was born. She's been coming to events with me since she was very small. I hope she remembers the solidarity that comes from being in a strong union and how much our Union takes care of us.

Sarah Robbins, Minneapolis Center (ZMP): In raising two girls and being a female controller in a mostly male dominated profession, I hope they realize that they can do or be anything they want with hard work and determination. It sure does warm my heart and make me proud to hear both of them at ages three and six say they want to be air traffic controllers like their mommy though.

Zoe Roberts, Minneapolis Center (ZMP): I have told my son before that I am his union rep when he has gotten in trouble at school or elsewhere. I don't always approve of what he has done, but will make sure he is being treated properly. I will also tell him when he is not meeting his professional standards.
What's the hardest thing about raising kid(s) as a parent in the field of air traffic control? What's the best thing?

Lasater: The hardest part about being an air traffic control (ATC) parent is being on shift work and missing events and regular holidays. On the other hand, that also makes it that much more special when we do celebrate, even if that means celebrating Thanksgiving on a Tuesday.

Laura Lopez: By far the hardest thing about being a controller mom is the work schedule. The schedule isn't conducive to raising kids. It's hard to miss mornings, bedtime, extracurriculars, etc. But from pumping in the break room to video chatting our kids goodnight, we moms make it work.

Morrison: The hardest part about being a controller mom is the schedule. We do have some flexibility, but I've missed a lot of things I wish I didn't. Thankfully, my daughter understands and is very supportive. The best thing about being active in our Union is the relationships I've developed. It really does take a village to raise a child, and my union brothers sisters have been there for Madalyn and myself every step of the way.

Robbins: As I'm sure a lot of controller parents can relate, the hardest part of raising children as a controller can be finding childcare you trust to be there for your night or midnight shifts. It takes an army of help, especially as a single parent! With our schedules being difficult, it also can be the best at the same time. Shift work and leave, if available, allows me to not miss out on important events in my children's life.

Roberts: The hardest thing about being a controller parent is trying to get him where he is supposed to be while I am at work. The best thing is being able to switch or trade shifts to make schedules work with kids.
Are there any lessons you've learned from being a parent that you apply to your union activism or aviation safety role? Are there lessons from union activism and/or aviation that apply to parenting?

Lasater: Having three boys keeps me on my toes, and much like the frequency, silence is suspicious. I'm always ready with plans B, C, D, and so on, if plan A doesn't work out. Being a mom has definitely taught me patience, especially when it comes to student pilots. Occasionally I may have to use my "mom voice" to get control of the frequency, but it does the trick.

Sasha Lopez, Evansville ATCT (EVV): Being a parent has definitely helped me be a more patient communicator, even if I have to slow down to make sure messages are sent and received correctly.

Morrison: I think the ability to juggle a lot of things at once is the best lesson I can apply to parenting. My daughter has a lot of things going on right now, and if I hadn't learned to handle a lot of different things all at once as a controller, I don't think that I would be able to deal with all of the issues and activities of my daughter. Being able to prioritize many things based on need has been invaluable. Parenting at times can be more stressful than controlling airplanes.

Roberts: I apply what I know from training a brand new developmental to raising a teenager. Sometimes you think things are obvious like making a grilled cheese sandwich, but sometimes he needs to have it shown to him step-by-step.