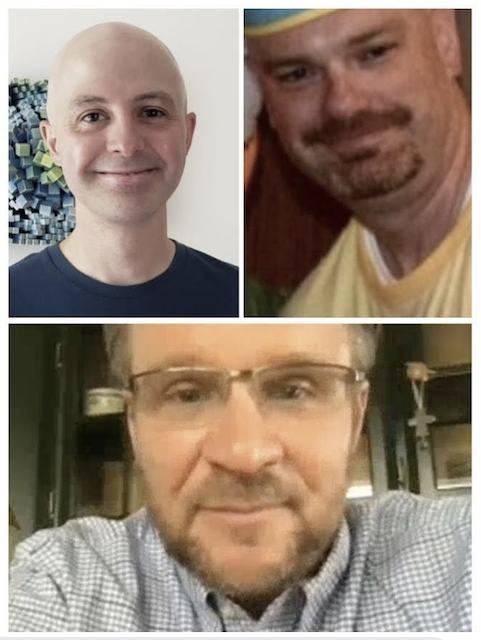 16th Annual Archie League Medal of Safety Award Winners' Spotlight: Eastern Region
Eastern Region: Mark Dzindzio and Ray Hanson, Potomac TRACON (PCT)
When Ray Hanson sat down with fellow Potomac TRACON (PCT) controller Mark Dzindzio to assist Piper PA-28 pilot Karl Muller, who was having difficulty navigating in IFR conditions above the Shenandoah Valley in western Virginia, Hanson applied the full breadth of knowledge he has acquired from 13 years as a controller and nearly a quarter of a century as a pilot himself.
It wasn't until a couple of days after helping Muller (pictured at left, bottom) out of the jam that Hanson (top right) realized the incident was eerily similar to his own in-flight challenge in the summer of 1999. He had just gotten his instrument rating and was flying with a friend from Daytona Beach, Fla., to Mansfield, Mass. Their rented plane was burning fuel at a much faster rate than he was expecting, and Hanson found himself over the Chesapeake Bay with thunderstorms in the path of his urgent need to land and refuel, but with Washington Center (ZDC) controllers lending a helping hand.
"I was Karl 20 years ago," said Hanson, who grew up wanting to be a 747 pilot thanks to two parents who worked at Pan Am and nurtured his love of aviation. He found his way to air traffic control as a career after the 9/11 attacks decimated the aviation industry, but earned both his Certified Flight Instructor Instrument and Multi-Engine Instructor ratings. "That is what happened with me. The only difference is that I was 19 years old and I was young and stupid and felt like I was indestructible so at the time, it didn't really register with me compared to when my friend reminded me of the situation. That hit home a lot more."
Muller began flying in 2015 and earned his license and instrument ratings over the next two years. He had just joined a flying club in Harrisonburg, Va., near Shenandoah Valley Regional Airport (SHD), and bought a home nearby. On this day in late May 2020, he planned to fly up to his previous home airport, Hagerstown (HGR) and back to SHD. The first leg was uneventful. On the flight back, Muller filed an IFR plan.
"I wanted to descend and fly VFR along Interstate 81 (which connects Hagerstown and the Shenandoah Valley) at about 2,000 feet," Muller said. "But my initial mistake was simply flying into the clouds at 5 or 6,000 feet on my instrument flight plan, at which point I could not descend and go VFR."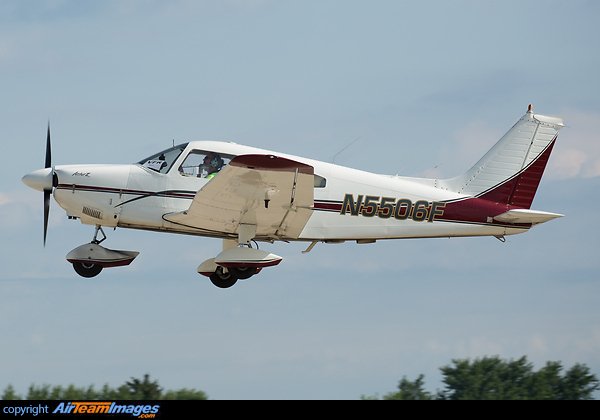 At PCT, the COVID-19 pandemic was in its early stages and traffic was light. "There wasn't much flight activity. Most things had been canceled," said Dzindzio (pictured top left), who this year will mark his 10-year anniversary at PCT after starting his career in 2009 at Manassas ATCT (HEF).
Muller's flight needed special attention and an instrument approach into SHD. Conditions were windy. He was having difficulty flying straight and level and his unfamiliarity with both local approach fixes and using his onboard Garmin GPS sent him off course. By his own admission, fatigue led to confusion and made him doubt where he was.
Dzindzio vectored Muller to the localizer at SHD. But Muller was not able to pick it up, or stay on the glideslope. At that point, Dzindzio told him to go around because it was not looking like a very safe approach. Additionally, Air Force Two was on the controllers' scope, and they had a feeling it was going to be too much to handle combined. So they split the position and Hanson sat down.
"I now had plenty of time to talk to this one individual," said Hanson, who spent three years at Albany ATCT (ALB) and Wilmington, Del., ATCT (ILG) before transferring to PCT. "I didn't have much of anybody else to deal with, so it gave me time to start asking questions and find out what I'm working with."
Hanson learned Muller was inexperienced in IFR conditions, so he limited the amount of corrections, turns, and length of turns in an effort to keep things simple and lighten Muller's workload.
"Instead of trying to manage both the iPad and the cockpit Garmin, I made sure I put the controller first, did exactly what he said, and – although I did keep an eye on both the Garmin and ForeFlight – it finally felt like, 'I can do this,' rather than being confused," Muller said. "It was almost a surprise when I popped out of the clouds because I was focused on doing exactly what he said. And once I popped out of the clouds, I was just joyful in telling him, 'airfield in sight!'"
Muller, who credited the voices of Dzindzio and Hanson with having "a calming effect" on him, had the unique opportunity to thank both controllers during a recent virtual meeting.
"It means a lot because I get to say thank you to both of them," Muller said. "It was life changing because they saved me in the clouds."
Hanson said he and Dzindzio initially wondered why they were chosen to receive the award. "We knew we did something kind of good, but at the same time, I feel like I've seen people do bigger and better," he said. "It seemed like another day at the office. But to be added to the group of controllers that have received this award is pretty damn cool."
"It was a little surprising to be chosen," Dzindzio added. "It definitely was such a great result, of course, and we knew that there was absolutely a danger of the pilot not landing successfully. When he said he had the field in sight, it felt really good."
Dzindzio and Hanson are the fourth and fifth PCT members to win the Eastern Region Archie League Medal of Safety Award, joining Joseph Rodewald (2015), Matt Reed (2012), and Louis Charles Ridley (2010).
Listen as PCT members Mark Dzindzio and Ray Hanson recount this event with the pilot they assisted, Karl Muller, in the latest episode of The NATCA Podcast. Click here to listen.

Other ways to listen to The NATCA Podcast:
Apple Podcasts I iHeart Radio I Google Podcasts I Spotify I Stitcher