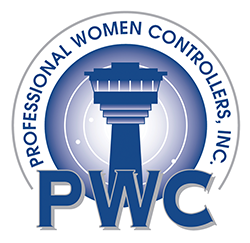 NATCA Participates in PWC Training Conference
The Professional Women Controllers (PWC) recently hosted its 43rd Annual Training Conference. Trish was a keynote speaker and spoke about the importance of diversity within aviation and the progress of the Women in Aviation Advisory Board (WIAAB), of which she is a member. NATCA also had a virtual booth to communicate with conference attendees.
During her presentation, Trish said, "There is a significant perception gap." Trish added, "that women are well-represented in aviation careers." Trish spoke of the numbers of women in aviation being stagnant for several decades and even declining to date.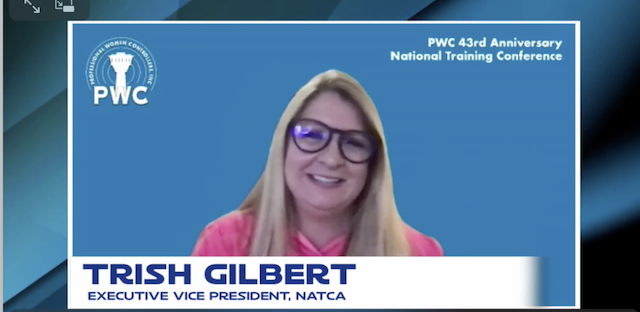 "Diversity of representation brings diversity of thought," said Trish. "When this happens, there is better decision-making, more employee engagement, increased creativity, and reduced turnover." Trish talked about the work of her subcommittee, Understanding the Problem and Industry Trends, within the WIAAB, and the recommendations they will provide to Congress and the FAA later this year. "I've never seen as much passion from a group as this, trying to get this done right, and make a powerful punch to encourage those that will read this report to do the right thing with the recommendations provided," said Trish.
Trish also talked about the influences that encourage girls and women to enter the field of aviation. The positive about the influences Trish discussed was that it was a much longer list than the barriers. "The system is working as intended, built without women in mind," she said. "This is not about fixing women. We want to fix the system. It's incumbent upon all of us to fix the system."
Trish said the WIAAB is set to provide recommendations to the FAA and Congress this fall. "There will be a lot of strong recommendations around culture and how to change it. Another recommendation will be to create a dashboard as a place to see all the different careers and opportunities in one place. One of the key areas for recommendations will be focused on leadership commitment from Congress, DOT, the FAA, and the aviation industry."