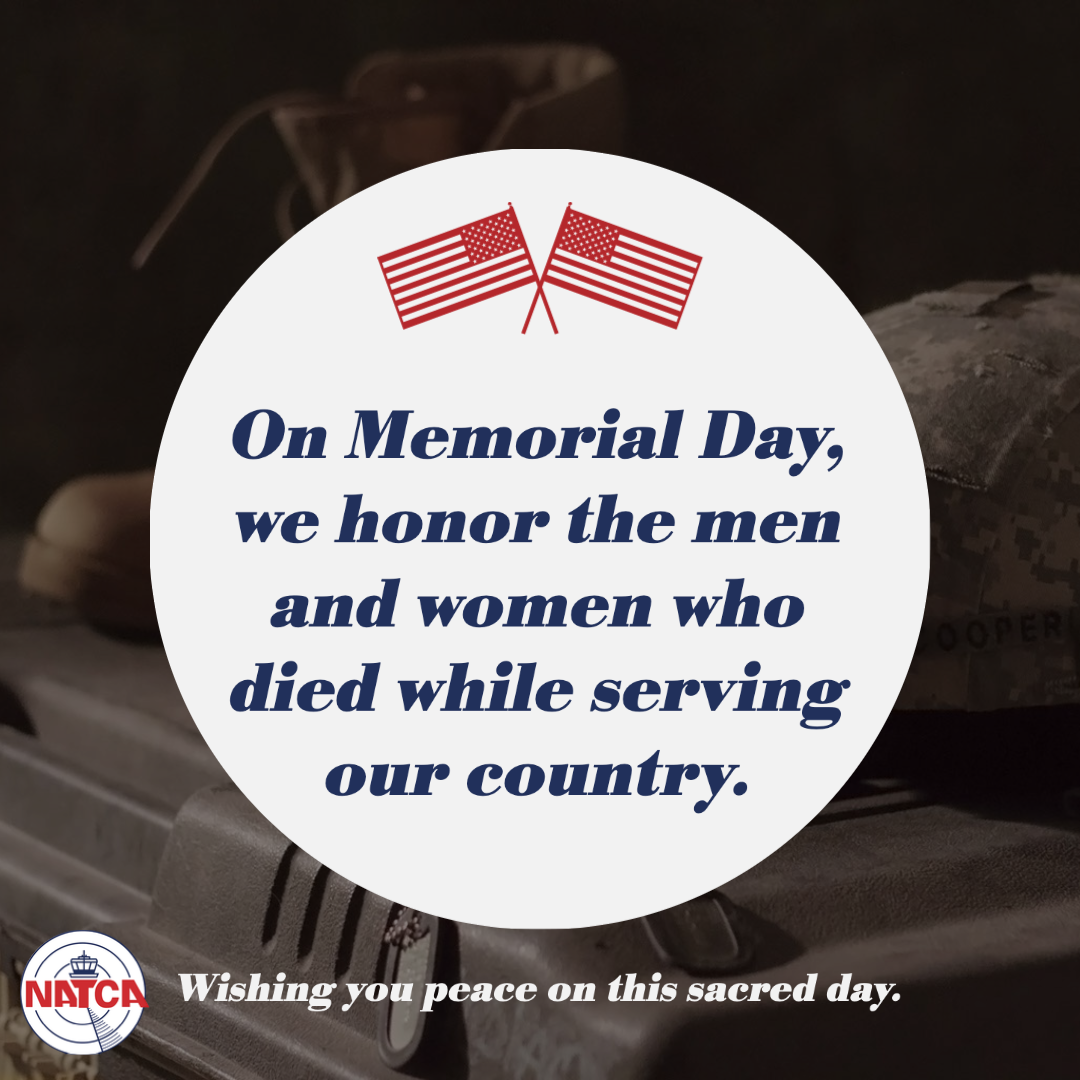 Honoring America's Fallen Heroes This Memorial Day
Millions of Americans throughout our nation's history have signed up for the armed forces to defend our nation. Many served during a time of war, knowing that they may make the ultimate sacrifice in service to others. Memorial Day is a sacred day when we as a nation honor the courage and sacrifice of those who have laid down their lives and support the ones they've left behind. NATCA honors the lives of those members of the armed forces who lost their lives. We acknowledge the great personal loss that is a reality for many veterans and their families.

The last year and a half have been hard on many Americans, and this weekend of remembrance may add to the already heavy burden for you or someone you know.

On this day, your Union family stands with you. You have our gratitude and support.