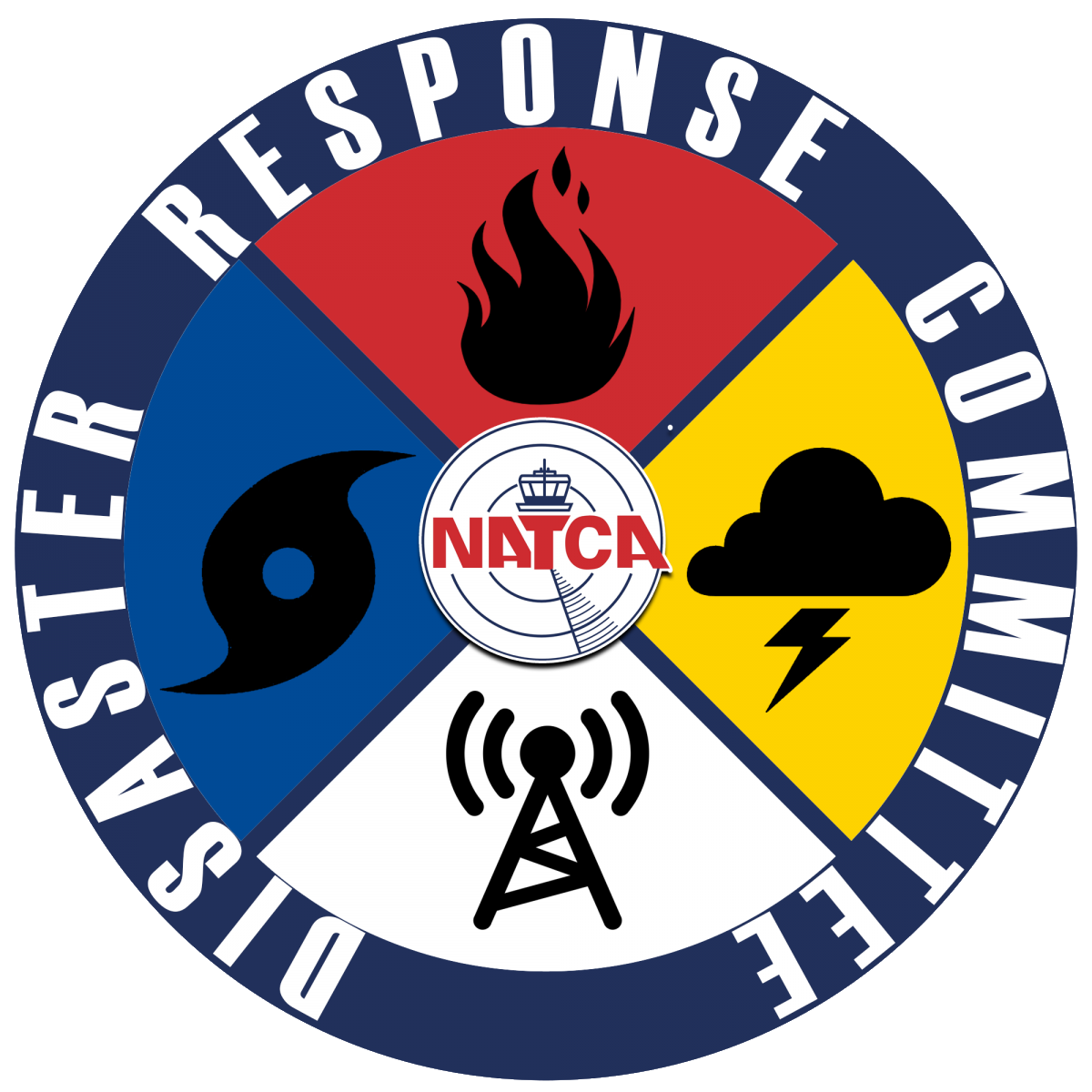 NATCA's Disaster Response Committee Wants You to be Hurricane Season Prepared
The Atlantic hurricane season occurs from June 1-Nov. 30. Whether this is your first or 25th year in hurricane season, NATCA's Disaster Response Committee (DRC) is sharing the following best practices for preparing for and responding to hurricanes and associated hazards.

Arranging your emergency supplies now is critical. You can have all your items in place to easily roll into a position to confront the storm with no rush later when the storm is bearing down. Critical items that people often forget include prescription drugs, as well as birth certificates, Social Security cards, and cash. Be sure to put these items in plastic zip bags so they don't get wet.

Take some time to review the various steps and processes towards hurricane preparation created by the Federal Emergency Management Agency (FEMA). 

NATCA DRC Chair Tom Flanary (ZMA) stated, "Before, during, and after a storm, the DRC is ready to assist. In the event of a pending storm, we will contact your FacReps and get an idea of who is staying in a location, who is evacuating, and where you are going. After the storm, the DRC will assist in any way we can, helping you find supplies, getting volunteers to help clean up, arranging temporary emergency housing, and even finding contractors for you. While we hope that no one will ever need to call us in an emergency, we stand always ready to help. All you have to do is email us at drc@natca.net or call us at (561) 571-2541 and leave a voicemail."

For more information about the DRC, visit NATCA's DRC page.