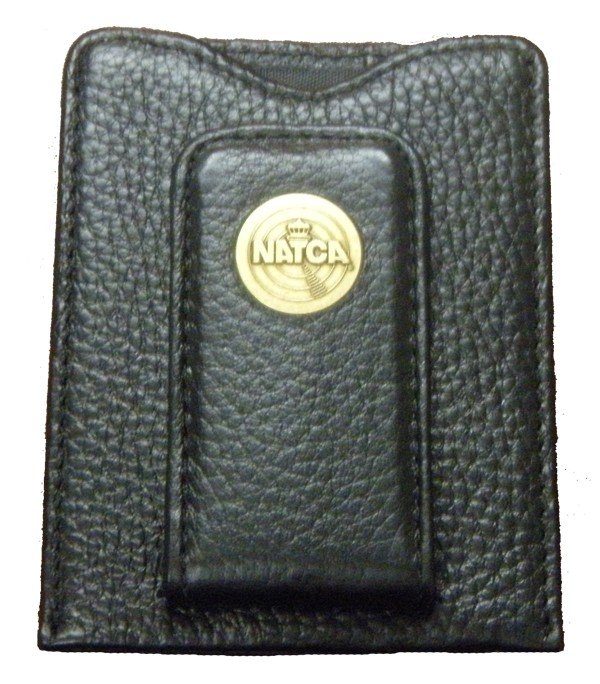 NATCA Store Item of the Month: Money Clip Wallet
Features of this product: Black leather credit card money clip/wallet with insert and die struck brass. NATCA logo etched into the magnetic clip. Easily fits in the front or back pocket. The item is made of soft 100% cowhide leather. It is union made in the United States.

Price: $42. 

To see the item and how to order: Click here. Select USPS or UPS as your shipping preference on your orders. To check on stock availability or for further assistance, call 800-266-0895 or email natcastore@natcadc.org.