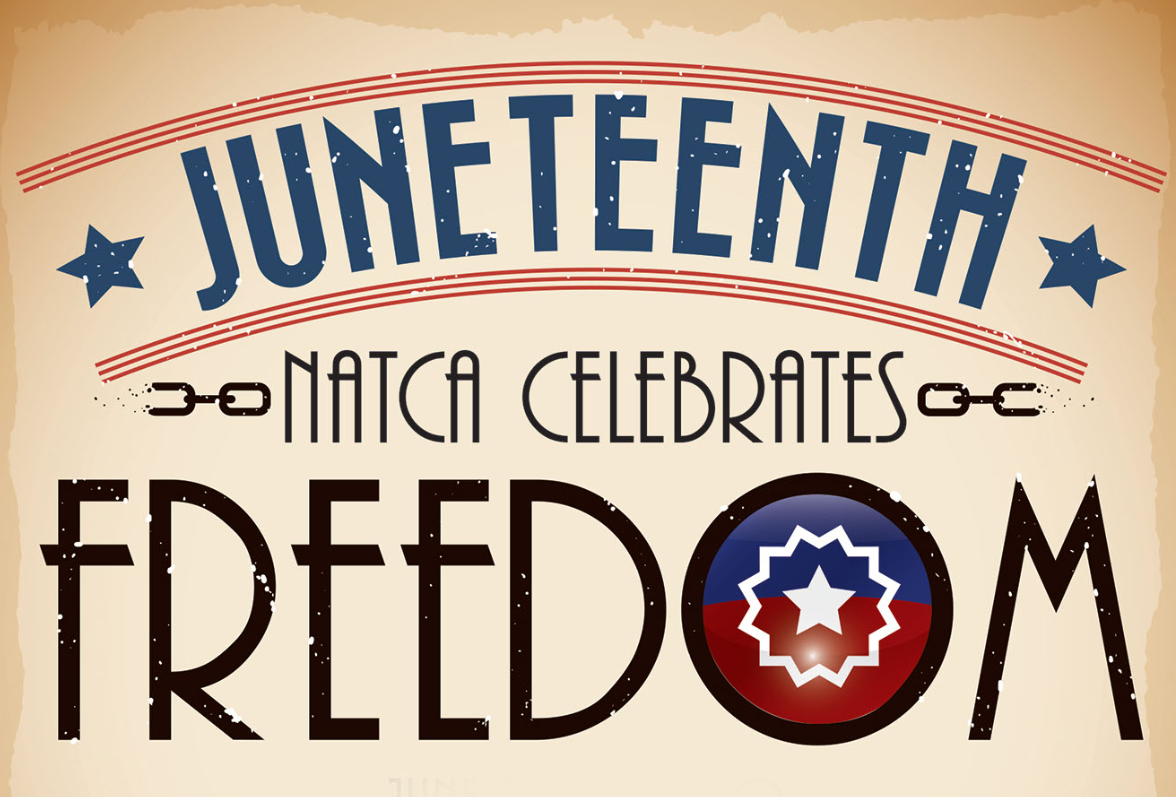 NATCA Celebrates Juneteenth
Brothers and Sisters:
Juneteenth is the commemoration – on June 19 every year – of the date on which news of the end of slavery reached the enslaved people in the Southwestern United States. On June 19, 1865, about two months after the Confederate general Robert E. Lee surrendered at Appomattox, Va., Gordon Granger, a Union general, arrived in Galveston, Texas, to inform enslaved African Americans of their freedom and that the Civil War had ended. General Granger's announcement put into effect the Emancipation Proclamation, which had been issued more than two and a half years earlier on Jan. 1, 1863, by President Abraham Lincoln.
This holiday has been celebrated by African Americans since the late 1800s. Today, Juneteenth commemorates African American freedom and emphasizes education and achievement. The holiday traditionally is marked with celebrations, guest speakers, picnics and family gatherings, and is a time for reflection and rejoicing. In cities across the United States, people of all races, nationalities, and religions are joining hands to truthfully acknowledge a period in our history that shaped and continues to influence our society today.
This week, President Biden signed into law S. Res. 269, designating June 19, 2021, as "Juneteenth Independence Day." It is now the 11th annual federal holiday. Article 28 of NATCA's CBAs with the FAA apply to this new holiday. The new holiday is in effect under the terms of our CBAs with DOD. We are working with the FCT employers to implement the holiday in accordance with our negotiated agreements, and we are granting Juneteenth Independence Day as an additional holiday for our NATCA employees.
In solidarity, we stand with other labor unions and civil rights groups in celebrating the decision to recognize Juneteenth Independence Day as a new national holiday. On Juneteenth 2021, we join in calling for an end to systemic bigotry, discrimination, and racial injustice.
Paul Rinaldi
President
Trish Gilbert
Executive Vice President