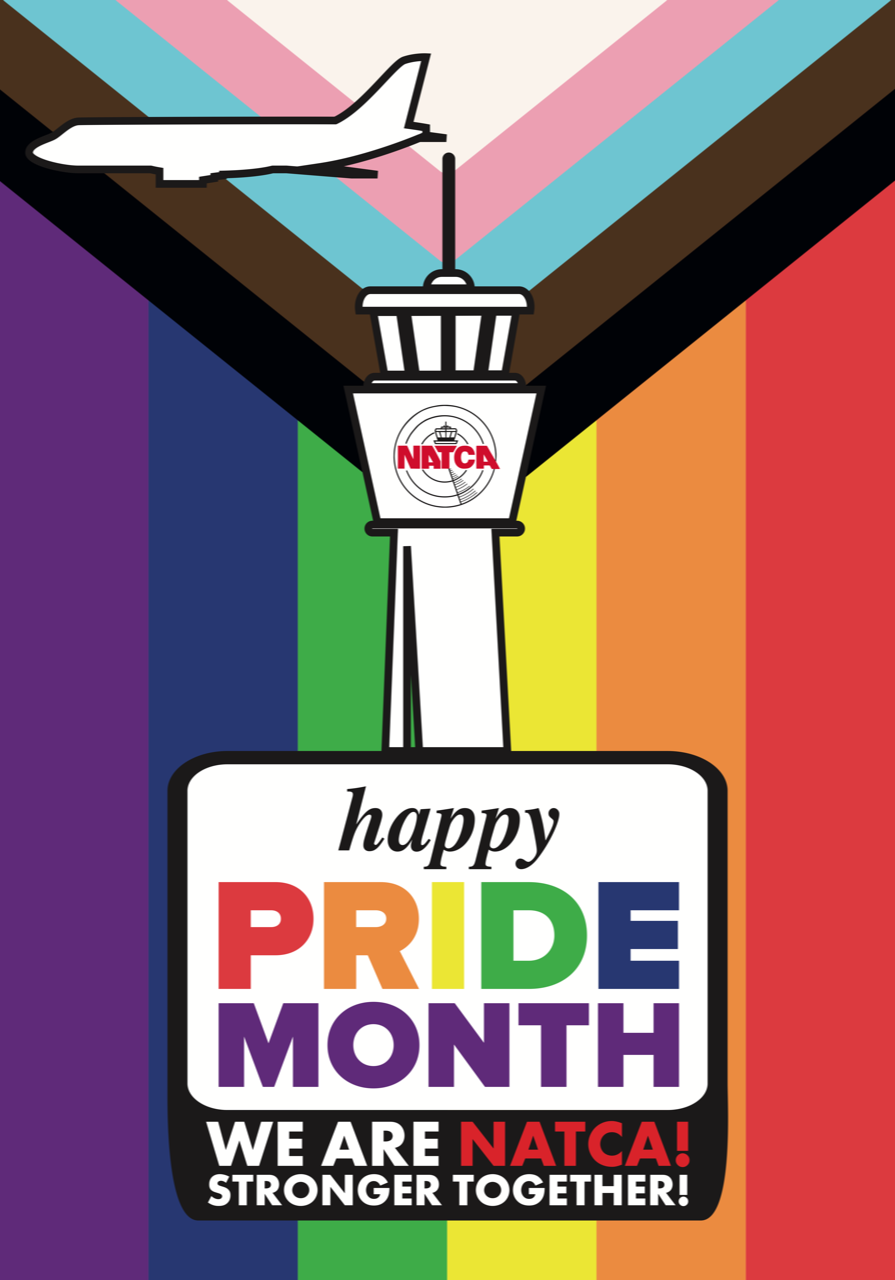 NCF Pride Fundraising Results
To honor Pride Month, the NATCA Charitable Foundation (NCF) once again raised funds and awareness for the LGBTQ+ Community. In May, NCF sold 163 NATCA Pride shirts and raised $1,130. All proceeds from this fundraiser along with a $2,000 additional donation from NCF will support the following three charities providing assistance to LGBTQ+ young people: 
SMYAL (Supporting and Mentoring Youth Advocates and Leaders) supports and empowers lesbian, gay, bisexual, transgender, and questioning (LGBTQ) youth in the Washington, D.C., metropolitan region.
New Alternatives for LGBT Homeless Youth increases the self-sufficiency of LGBTQ+ homeless youth in New York City by enabling them to transition out of the shelter system to stable adult lives.
The Los Angeles LGBT Center provides transitional housing, host homes, educational opportunities, life mentoring, and employment services to the thousands of LGBT young people experiencing homelessness in L.A.
About this fundraising promotion, NCF President Corrie Conrad said, "This fundraiser aligned well with NCF's goal of seeking out smaller charities that help the underserved communities where NATCA members live and work. I am pleased that we were able to organize this effort to celebrate Pride Month and help these worthwhile charities do their important work. Happy Pride!"

Find out more about NCF here. Help us make a difference and donate today!