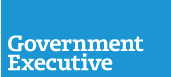 GovExec: Bipartisan Bill Would Exempt FAA From Shutdowns, Preventing Furloughs and Missed Pay
A bipartisan group of lawmakers is pushing new legislation to essentially exempt the Federal Aviation Administration from federal shutdowns, giving it access to non-appropriated funds that would allow all of its employees to continue working with pay while other agencies shutter. 
The 2021 Aviation Funding Stability Act (H.R. 4042) would enable FAA to tap into the Airport and Airway Trust Fund during a lapse in appropriations, ensuring none of its workforce is furloughed or has to work without pay. About 17,000 employees, or 40% of the FAA workforce, were furloughed during the 2018-2019 shutdown, during which employees and stakeholders noted key maintenance was delayed, workgroups were unable to meet, training and hiring were halted, and modernization efforts were frozen. Air traffic controllers and other exempted staffers continued to work but missed paychecks during the record-setting 35-day shutdown.
The bill would "provide significant shutdown insurance for the National Airspace System and our members," National Air Traffic Controllers Association President Paul Rinaldi said. "A stable, predictable funding stream is crucial to the FAA's ability to maintain pre-pandemic capacity and modernize the physical and technological infrastructure of the system."