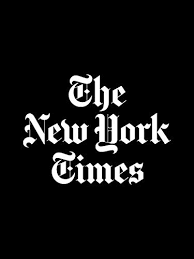 The New York Times: F.A.A. Committee Recommends a Pivot to Gender-Neutral Terminology
A Federal Aviation Administration advisory committee recommended this week that the agency replace words and phrases like "airman" and "man-made" with gender-neutral terms like "aircrew" and "manufactured" as part of an effort to set a more inclusive tone.
The set of recommendations is part of a broader initiative to bring more women into aviation, said Trish Gilbert, co-chair of the task force and executive vice president of the National Air Traffic Controllers Association.

When Ms. Gilbert started working as an air traffic controller in 1989, only 16 percent of people who worked in her field were women. Today, that number is 16.8 percent.

"The needle has not moved much," she said, adding that she hoped adopting the new terms would help make aviation more inclusive to women and other underrepresented groups."

It's a key moment for the industry as a whole to say that there is a problem, and to commit to doing something different," Ms. Gilbert said. And the current moment, she said, is the perfect time to introduce the recommendations, right as the aviation industry builds itself back up after pandemic losses and looks to recruit more members into its work force.