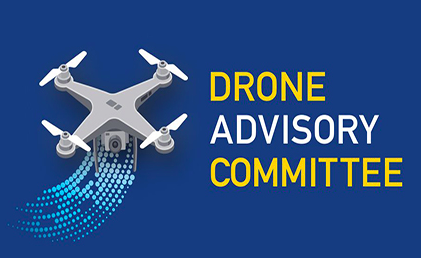 Drone Advisory Committee Stresses the Importance of Gender-Neutral Language
NATCA Executive Vice President Trish Gilbert participated in the Federal Aviation Administration's (FAA) Drone Advisory Committee (DAC) meeting on June 23. The DAC is a federal advisory committee that provides the FAA with advice on key UAS integration issues by helping to identify challenges and prioritize improvements. Gilbert is a member of the DAC and also the co-lead on the Operations and Technology Subcommittee which was tasked with providing recommendations to the FAA about gender-neutral language as an alternative for gender-specific terms used in the drone industry and aviation community.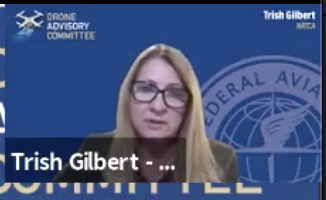 Gilbert said the task group members agreed that the recommendations provided to the FAA will be essential for modeling the leadership and behaviors to build an inclusive aviation and drone community. "Studies show and the case has been made that a more inclusive culture is an essential multiplier and maximizes and unleashes innovation and improves profitability," she said. Gilbert, Baker, and members of the task group presented four recommendations to the DAC for the FAA to consider.
The first recommendation presented was that the FAA should adopt gender neutral language in the drone industry to ensure inclusion of all, regardless of gender identity, and to avoid burdensome language. With the second recommendation, the task group came up with alternative terms to address current gender specific language (sample style guide pictured below). The third recommendation took into consideration where to apply the changes in language. For example, in social media, new documents, speeches, and even marketing material, the task group suggested that changes can be implemented immediately. In cases where there are statutory and regulatory processes, the task group said that would require more thinking on how to adopt the new language, but recommended the process begin immediately. With the fourth recommendation, the task group suggested that gender-neutral language be expanded to all of the aviation industry. The task group also hoped to encourage the FAA, industry, pilots, and operators to embrace the required change.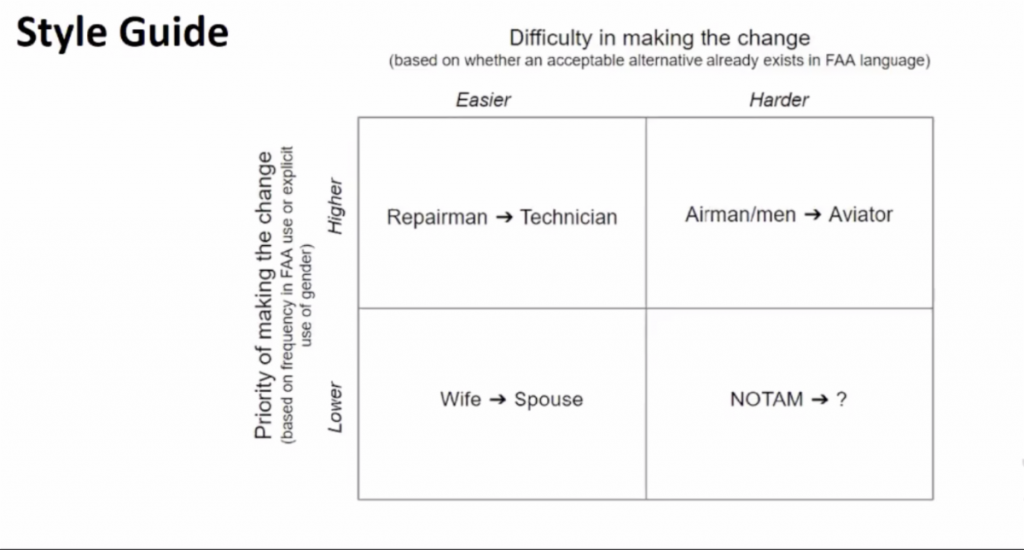 The DAC members commented very positively about the recommendations presented. Said one member, "the drone community should move forward with these changes regardless of what's happening. Changes should start with us. This is what it means to be a modern society."
"It is the hope that this will not be novel approaches with just drones, but with the whole FAA," concluded Gilbert.