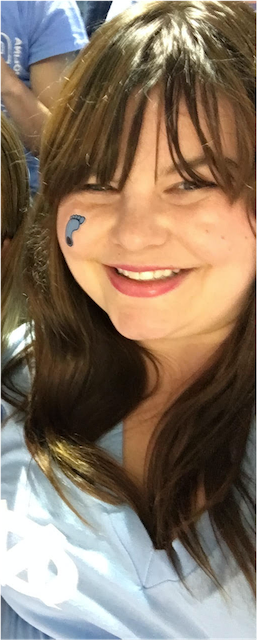 National Office Staff Employee Spotlight: Magen Stevens
We have an amazing National Office staff that our membership can be very proud of. They work hard every day and are committed to providing our members with the very best service and representation in organized labor. Today, we feature Assistant General Counsel Magen Stevens. Thank you for all you do, Magen!
Where are you from, or what places have you lived?
Stevens: I was born and raised in North Carolina, spent a couple of years in Charleston, S.C., and eventually found my way to Washington, D.C. eight years ago.

Where did you go to school, or what other education do you have? 
Stevens: I went to the University of North Carolina (UNC) Chapel Hill for undergrad (Go Heels!) and eventually ended up at George Washington University, in Washington, D.C. for law school.

How did you come to work at NATCA?  
Stevens: I interned for another union in law school and loved working for labor. After law school, I did a legal fellowship at that union and, as that position was coming to a close, opportunity presented itself at NATCA. It was important to me to stay in the labor movement, and I'm happy to have been able to make that happen.

Do you have family members who are involved in unions? 
Stevens: No, the opposite – I have a lot of family members who are both blue collar workers and staunchly anti-union, which I've never understood! 

What's the most rewarding part of being a member of NATCA's staff? 
What's the most challenging? 
Stevens: A thing that drew me to working in labor is knowing that, at the end of the day, I've spent my time trying to make work (and therefore life) better for people. It's always rewarding to know that, no matter how stressful or difficult the project I'm working on is, it's going to help better things for our members.

Do you have any hobbies or any other activities you enjoy outside of your work for NATCA? 
Stevens: I really enjoy travel, and try to plan as many trips as I can budget in a year, so the past 14 months have been less than ideal on that front. I'm also a huge college basketball fan, so quarantine has been rough on my hobbies!

Has there been a favorite moment for you while at NATCA?
Stevens: I've missed all the good stuff! I came in right after the last convention (April 2018) and then half my tenure has been working from home.