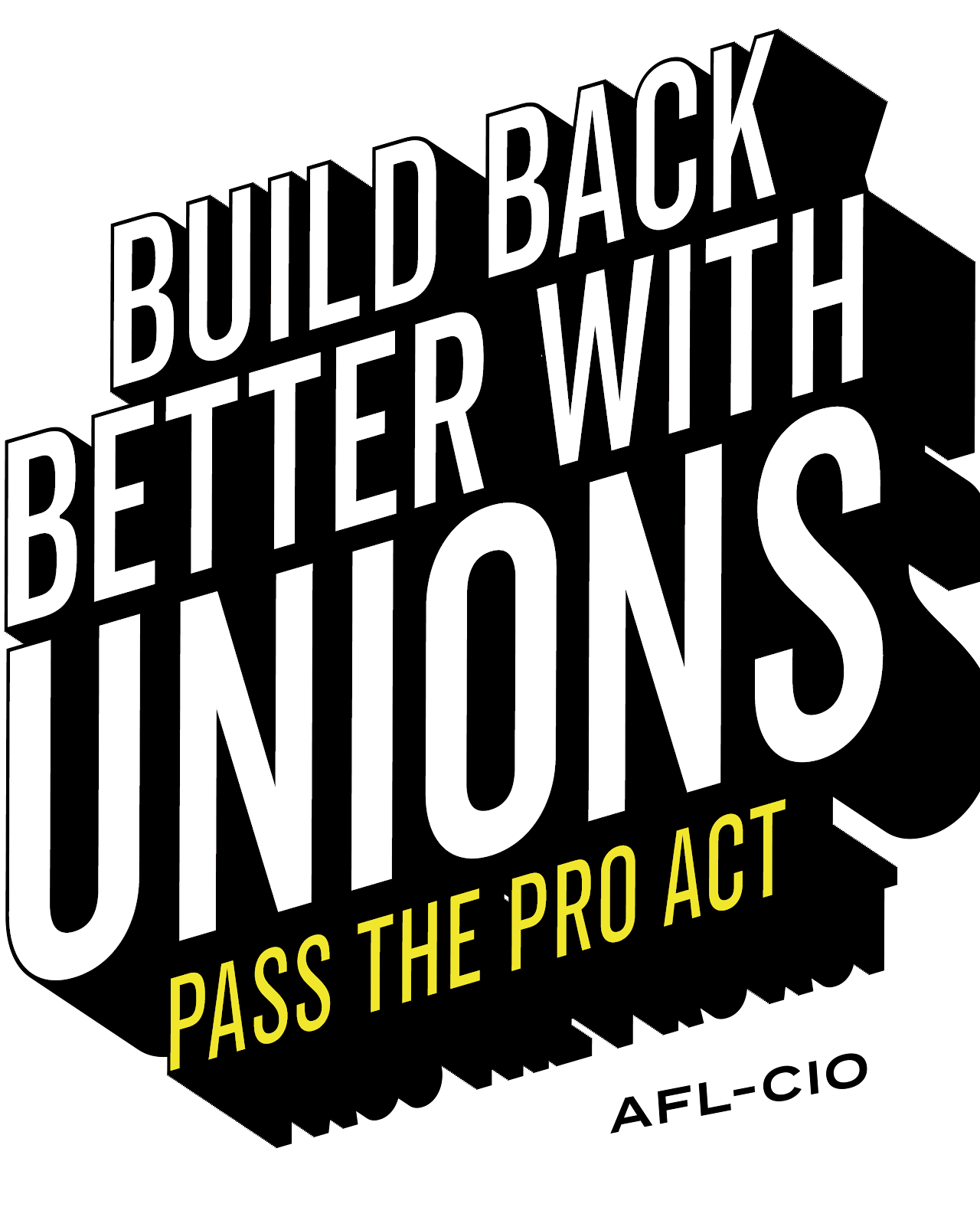 NATCA Strongly Supports PRO Act Week of Action
As you may be aware, the Protecting the Right to Organize (PRO) Act (H.R. 842/S. 420) was introduced earlier this year in both the U.S. Senate and the House of Representatives, by Sen. Patty Murray (Wash.) and Rep. Robert C. "Bobby" Scott (Va.), respectively.
NATCA strongly supports the PRO Act because, among other things, it would restore the right of workers in the private sector to freely and fairly form a union and bargain together for changes in the workplace by redressing weaknesses in the National Labor Relations Act (NLRA), including our members and those we seek to organize in the Federal Contract Tower Program.
This week, the AFL-CIO and its allies are engaging in a nationwide PRO Act week of action, with a focus on in-person rallies at or near state offices of all 100 senators. If you are interested in learning more about this week of action, we would encourage you to visit the AFL-CIO website about these events.
More Background on the PRO Act:
The PRO Act passed the House last March and, to date, has received bipartisan support, garnering 213 co-sponsors in the House and 46 co-sponsors in the Senate.
The purpose of the NLRA is to encourage collective bargaining, but over the years amendments to the law have made it more difficult for workers to form unions. The PRO Act will change this paradigm by:
Empowering workers to exercise their freedom to organize and bargain.
Ensuring that workers can reach a first contract quickly after a union is recognized.
Ending the practice of punishing striking workers by hiring permanent replacements.
Strengthening the National Labor Relations Board by allowing it to penalize employers who retaliate against workers in support of the union or collective bargaining.
Repealing "right to work" laws.
Creating pathways for workers to form unions, without fear, in newer industries.