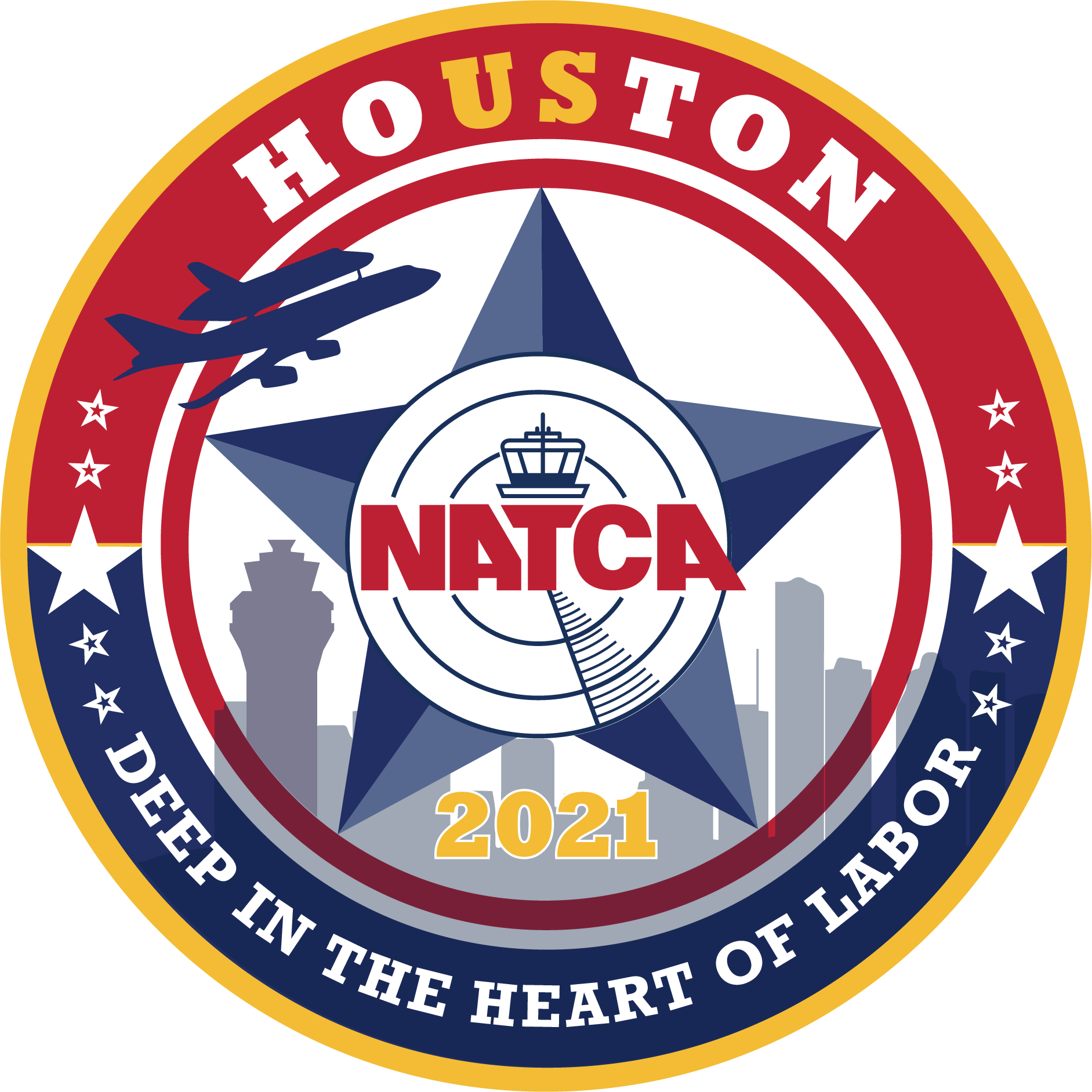 NATCA's Convention Postponed Until December 2021
Dear Brothers and Sisters,
After significant internal discussion, we have decided to once again postpone our 18th Biennial Convention in Houston. This was not an easy decision, but the pandemic continues to affect our families and our workplaces.
There currently are more aggressive and transmissible strains of COVID-19 circulating. According to the CDC, the Delta variant now represents more than 83 percent of the cases currently circulating in the United States. It is spreading most rapidly across the South. In the last two weeks, Texas specifically has seen its COVID-19 cases increase by 177 percent. After months of a downward progression of COVID-19 cases since January, hospital officials from the Greater Houston area are reeling from a new surge of patients. This increase in infections and hospitalizations in Houston may force public local health agencies to amend their guidance on COVID-19 precautions, such as mask wearing in public or restricting all large indoor gatherings.
In addition, we recently held a Convention planning walkthrough in Houston, and unfortunately, six fully vaccinated members of the committee became ill and tested positive for COVID-19. They are all on the path to recovery, and we wish them a speedy return to health and everyday routines.
Clearly, our first priorities are the safety of our members and their families, as well as the continued safe operation of the National Airspace System. Therefore, once again delaying our 18th Biennial Convention is the sensible decision. Thank you for your cooperation as we work to protect our Union and its members during these unprecedented times.
Below, we will attempt to answer some anticipated questions. If you have other questions, the planning committee will try to answer them. You may reach them at this email address: Houston2020Reg@natca.net.
In solidarity,
NATCA National Executive Board
New Convention Dates: Dec. 6-8, 2021
We now are planning for the 18th Biennial Convention to begin in Houston on Monday, Dec. 6. We are working to finalize coordinating these changes with the hotel, as well as any venues for evening events that will take place.
Convention Reservations
Please don't change anything with your current Convention registration at this time. In the coming days, we will provide a link to all current Convention registrants that will allow them to easily reschedule or cancel their registration online. There will be no fees charged for rescheduling or cancelling any existing Convention registrations.
Hotel Reservations
If you currently have a hotel reservation at the Marriott Marquis in NATCA's room block for the August 2021 dates, there currently is no need to call the hotel to cancel your reservation. We are working with the hotel to cancel this entire block of reservations. There will be no fees charged for cancelling these hotel reservations.
Once the new dates are confirmed, we will follow up with more information about making new hotel reservations.
Airline Reservations
We encourage you to reschedule your flights to and from Houston for Convention as soon as we confirm the new start and end dates for the Convention in December 2021. It is likely that your airline will allow this rescheduling without any change fees.
New Convention Amendments Deadline
The NATCA Constitution requires that proposed amendments be submitted at least 120 days before Convention and that they be distributed to the membership at least 60 days before Convention. With the 18th Biennial Convention now beginning on Monday, Dec. 6, 2021, the relevant dates are:
Sunday, Aug. 8, 2021 for submission of amendments
Thursday, Oct. 7, 2021 for distribution of amendments to membership
Save the Date: 19th Biennial Convention, 2023
NATCA's 19th Biennial Convention still is scheduled for June 20-22, 2023. It will be held at The Diplomat in Hollywood, Fla.